DGB entrance already producing unforeseen fallout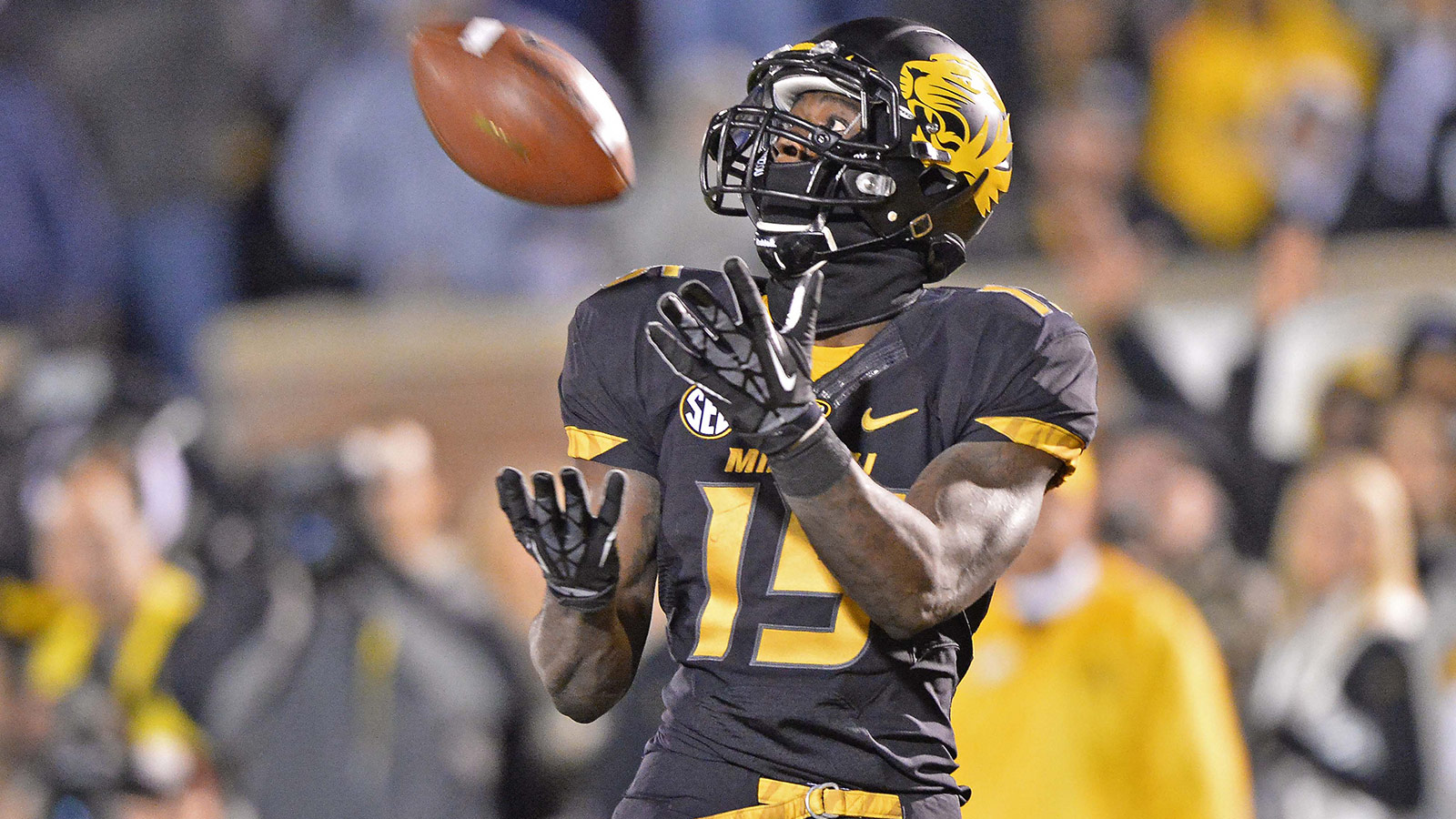 Almost a century ago, a faction of Americans were tired of excessive alcohol consumption and "moral corruption." They blamed alcohol for reports of domestic abuse and didn't love the political power some major brewing companies possessed.
Their solution: Pass an amendment to ban alcohol nationwide.
In 1933, thirteen years after it was written into law, the amendment was repealed.
In that short span, alcohol demand still raged. It had to find supply. That produced a burgeoning market for bootleggers, who sold alcohol on the black market and helped fund organized crime, which flourished throughout much of America.
Unintended consequences are nothing new and still almost impossible to forecast.
Which brings me to Bob Stoops and Oklahoma.
When he gave Dorial Green-Beckham a second chance, the assumed risk was in whether or not Green-Beckham's mistake-making days were over. Eighteen days after Oklahoma announced his arrival, freshman running back Joe Mixon allegedly punched a woman in the face and broke four bones in her face.
He also put Stoops and Oklahoma in an impossible lose-lose situation where his choices were:
A) Take a soft disciplinary stance on a violent act toward a woman
B) Look like a hypocrite
Monday afternoon, Oklahoma announced that president David Boren accepted Stoops and AD Joe Castiglione's recommendation that Mixon be suspended for the year, which means he's banned from all team activities (i.e. practice) and deleted from the roster.
It was a strong stance and the right one, but in the wake of the university's handling of the Dorial Green-Beckham situation, guess what? It reeks of hypocrisy. Surprise!
On July 7, Stoops welcomed former No. 1 recruit Dorial Green-Beckham to his team after he'd been dismissed at Missouri following allegations he forced his way into a residence and pushed a female, resulting in her falling down at least four stairs. That followed two earlier minor marijuana-related arrests that cost Green-Beckham his spot at his home state's flagship university.
Uncovered text messages from Green-Beckham's girlfriend to the victim also alleged that he had drug his girlfriend out by her neck, but his girlfriend pressured the victim not to press charges for fear that Green-Beckham would be "kicked out of Mizzou and not qualify for the draft."
The victim declined to press charges and told police it was because "she was afraid of the media and community backlash."
In the wake of that statement, excuse me if I roll my eyes when DGB fans defend him and his case to play the 2014 season at Oklahoma because "He wasn't charged!"
Green-Beckham joined the Sooners with strict stipulations, including frequent drug tests and a zero tolerance policy.
"If he farts in a meeting, he's gone," one OU rep told the Tulsa World.
Oklahoma, however, is pursuing immediate eligibility for Green-Beckham using the rare "run-off waiver," which would require Missouri to sign off on the waiver, a statement that he's in good academic standing and–here's the kicker–documentation that Green-Beckham wouldn't be able to return to Missouri for "reasons outside his control."
So, for those keeping score:
Oklahoma is making the case to the NCAA that a player who allegedly pushed one woman down at least four stairs and dragged another out of an apartment after forcing his way in should play immediately.
The university also says a player who allegedly punched a woman after being "physically assaulted and racially slurred" should be suspended for the year by choice.
Mixon's incident caused more serious injuries and was caught on tape, but nobody ought to debate the seriousness of an incident of violence against a woman. It's all 100 percent unacceptable.
Your "instinctive reaction" doesn't matter. The only "instinctive reaction" anyone should have in that situation is walking away.
If Mixon ever wants to play at Oklahoma again, he won't say this, but if he wanted to, he would certainly have a case that his punishment was unfair in contrast to Oklahoma's treatment of Green-Beckham.
Stoops took the risk, and now finds himself in an untenable position. That gamble on DGB is already producing undesirable results without DGB doing anything wrong since joining the Sooners.