Dez Bryant: I won't change the way I play to avoid injury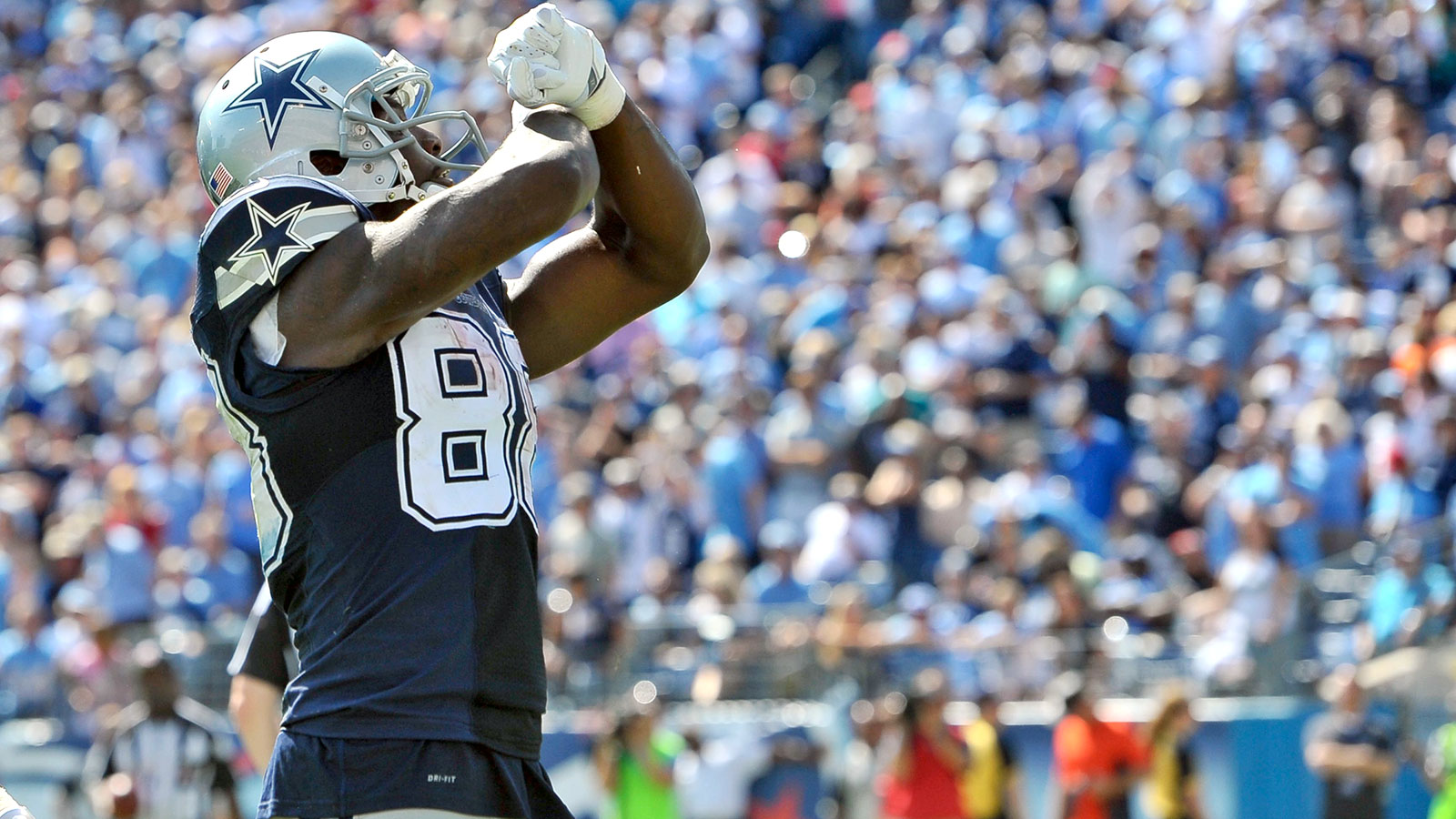 IRVING, Texas — Dez Bryant is dealing with another bruised area of his body, but don't expect the Cowboys' star receiver to start protecting himself better during games.
"Nah, not at all. I'm not going to adjust the way that I play," Bryant said after being limited in practice Thursday. "That's how I play. I'm going to go out there and have fun."
This time "fun" has resulted in a sore shoulder. Bryant was taken down hard to the ground early in Sunday's 26-10 win at Tennessee.
After getting the shoulder checked, Bryant returned to action and caught 10 passes for 103 yards and a touchdown.
Although Bryant has habitually exposed himself to more hits by fighting for yards as he's being brought down, the injury at Tennessee came on a simple, hard tackle.
FOX SPORTS
DAILY
COWBOYS

EDITION
"I think what happened was a little bit freakish," Bryant said. "It's a little bit sore, but nothing that's going to keep me out. I'll be ready to roll on Sunday."
Bryant missed practice Wednesday to rest the shoulder, then was a limited participant on Thursday.
He demonstrated his range of motion by lifting his arms up – and knocked reporter's phone out of his hands, which drew laughs.
"I just like to try things out," Bryant said about practicing with the injury. "I knew it was sore, but I'm going to try to catch the ball anyway, and that's what I did."
Follow Keith Whitmire on Twitter: @Keith_Whitmire