Details of Melton's 'bet-on-himself' Cowboys contract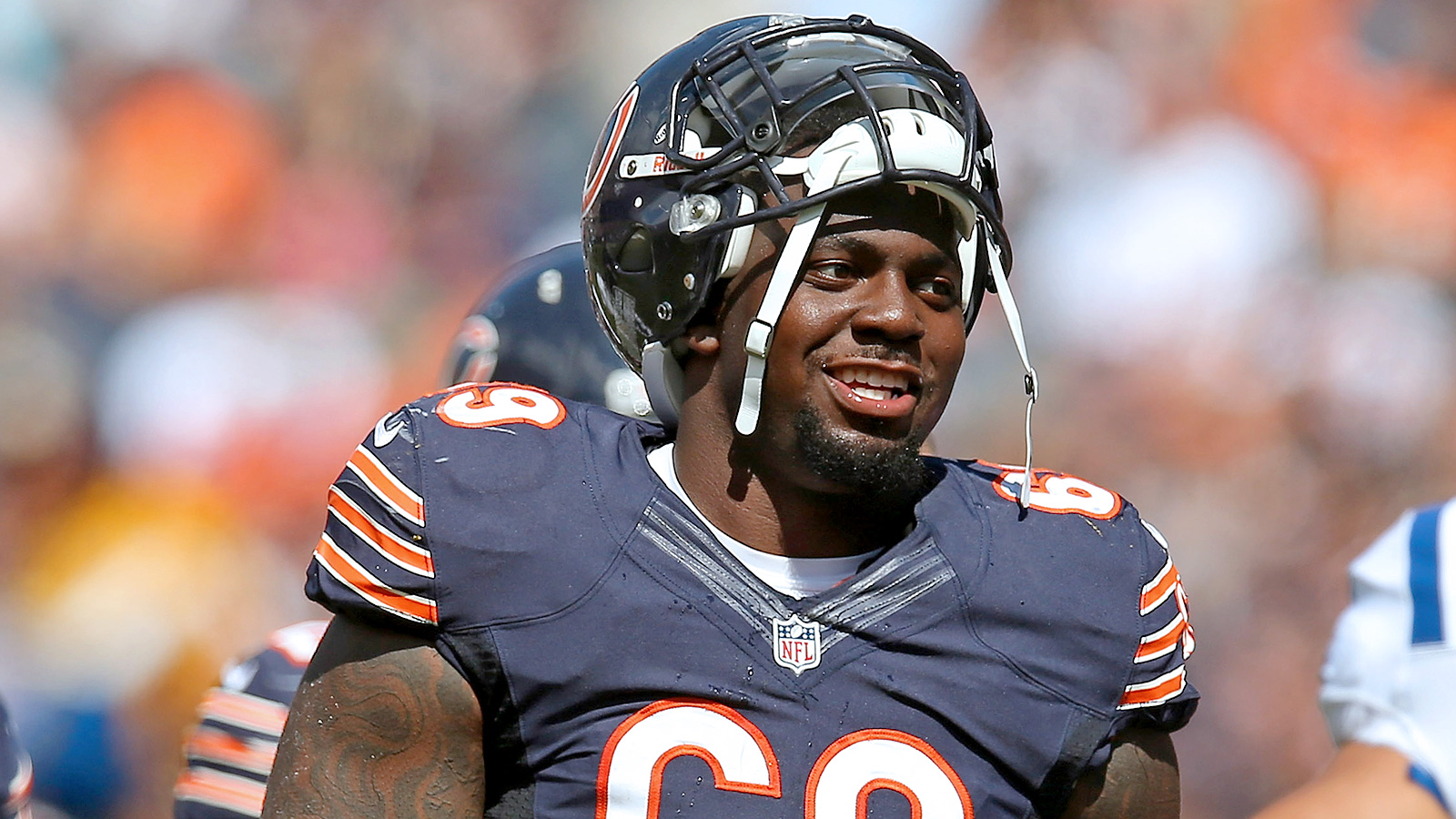 Henry Melton wanted to join his hometown Cowboys, was drawn to his association with a Dallas staffer, was willing to concede his injury status, and believes he's soon to return to Pro Bowl form.
And the standout defensive tackle's unusually-constructed contract is reflective of all that.
"I proposed it to the Cowboys this way because it's fair to both parties," agent Jordan Woy tells me. "In the end, Henry will be paid like the Pro Bowl-caliber he is."
But in the meantime, Melton will be paid in an almost "prove-it" manner.
Says Cowboys exec Stephen Jones, who handled the team's end of negotiations: "Henry is dead-set on betting on himself."
Those involved have provided the details of the one-year-with-a-three-year-option contract which in concept could pay Melton as little as $2.25 million in 2014. Only earning that salary, however, would represent a disappointment for both sides as it would likely be the result of Melton's falling short of a full recovery from last year's season-ending knee surgery.
The upside should Melton's "bet on himself" hit? As much as $29 million over the next four seasons.
In 2014, Melton gets a $1 million signing bonus and a $1.25 million base salary. Weekly roster bonuses will total another $1.25 million.
That's $3.5 million, and can be categorized as "likely to be earned."
And there's more.
Melton can earn another $1.5 million in 2014 based on playing time and sacks. Melton will earn a $250,000 bonus if he plays in 50 percent of the snaps, a $500,000 if he plays in 60 percent of games and a $750,000 bonus if he plays in 70 percent of the action. Meanwhile, can earn an addition $250,000 for six sacks, $500,000 for seven sacks and $750,000 for eight sacks.
The "trigger" in this contract — when Melton really cashes in? On the first NFL business day of 2015 (next March), the Cowboys can activate the option created by agent Woy. Assuming they do that, Melton immediately goes on the books for 2015, 2016 and 2017. He receives a $9 million guarantee for '15 and base salaries in 2016-17 of $7.5 million each.
"And both sides are hoping to do exactly that," Woy says. "The Cowboys get a great player and Henry gets compensated like the great player he is."
Melton might be greater playing under Rod Marinelli, his defensive coordinator in Chicago who now holds that title in Dallas. Marinelli was in charge of this recruitment process of the former Grapevine and University of Texas star.
"I think it's pretty unique," Jones says. "I like it. It's good for him… There were a lot of things that made sense there."