Defense key to Red Raiders' hopes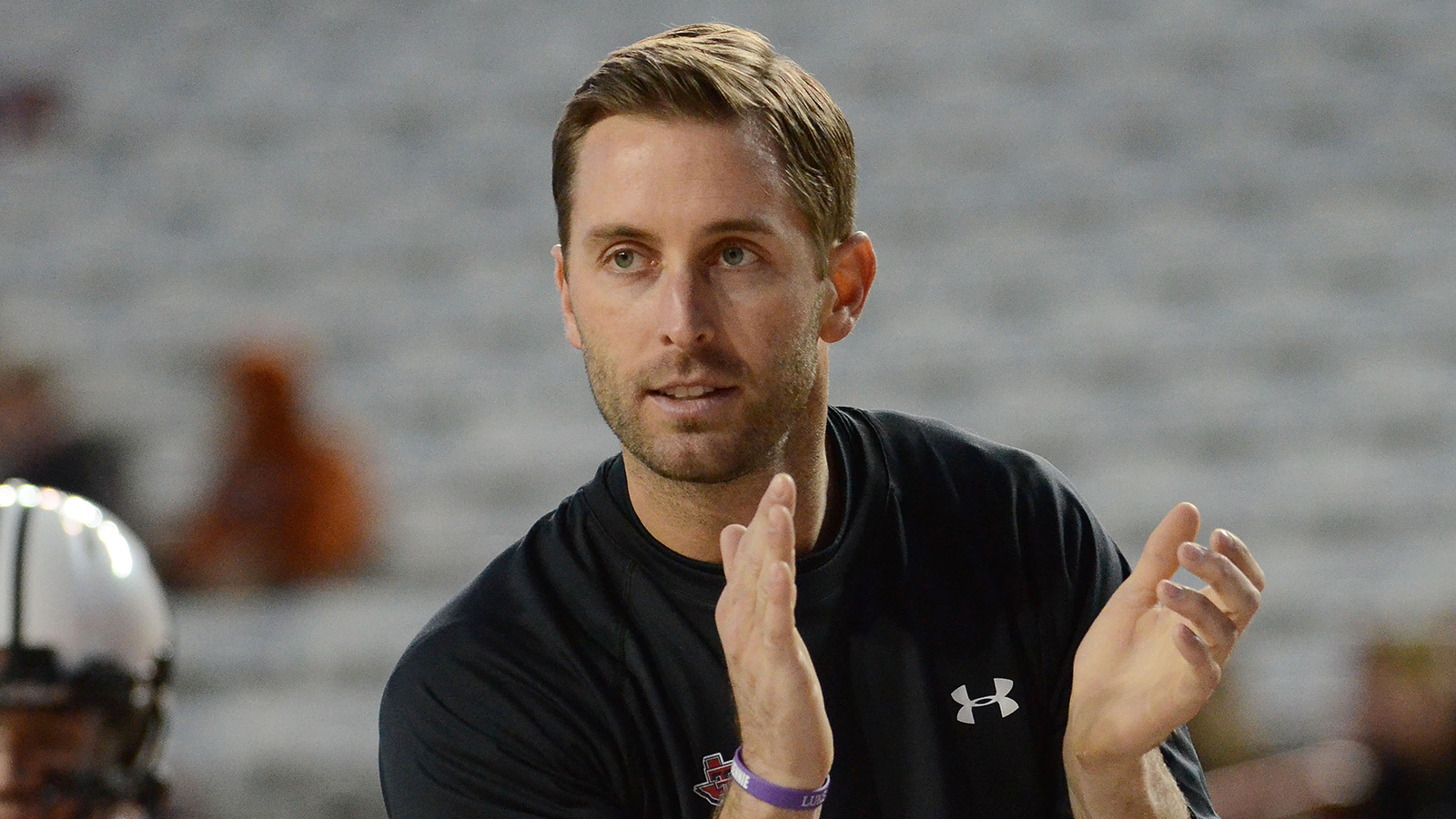 Kliff Kingsbury couldn't have asked for a better start to his head coaching career, but injuries and a stiffer schedule turned a stellar 7-0 start into an average 7-5 regular season.
The Red Raiders pulled a major upset over Arizona State in the Holiday Bowl to end the season with a sweet taste in their mouths, but can Kingsbury take Texas Tech to the next level? His team will have to answer these questions first.
Can continuity trump inexperience on defense? The Red Raiders lost seven starters from last year's defense, including defensive line standouts Kerry Hyder and Dartwan Bush and outside linebacker Terrance Bullitt. Leading rusher Kenny Williams already made headlines by offering to move to outside linebacker and compete for Bullitt's spot.
Tech may rely on juco transfers up front, but there's going to be a ton of competition in the defensive backfield. Dee Paul, Martin Hill and Jeremy Reynolds should be in the mix to replace Bruce Jones at corner across from Justis Nelson. Both safety spots are up for grabs, and look for J.J. Gaines and Keenon Ward to grab them during the spring.
The biggest plus for the Red Raiders is not needing to learn a new system. For the first time since the 2009 season, Texas Tech's defense will be coordinated by the same man who handled duties the previous season. Matt Wallerstedt has given Tech continuity at Texas Tech, but rebuilding the defense won't be a simple task this spring.
Wallerstedt already made an impact in Year 1, helping the defense force 19 turnovers to just 11 from the 2012 season. Perspective reminds us that those 19 takeaways still put the Red Raiders last in the conference, and Tech gave up almost identical yardage per play in 2013 than in 2012, despite a down year for Big 12 offenses. There's plenty of room for improvement in Year 2 under Wallerstedt, and that improvement will determine how close Tech gets to contending for a Big 12 title.
Who are the weapons? Eric Ward and Jace Amaro caught 189 passes last year. Whether you're a math major or not, I can assure you that is a lot. Amaro left early for the NFL and Ward graduated after a consistent career in Lubbock, and the spring is all about finding the guys who'll fill their void.
The good news is Tech is extremely deep at receiver. They'll have outstanding candidates, but Davis Webb has to find a new No. 1 target this spring. Jakeem Grant is an undersized speedster at 5-foot-6, 160 pounds, but he caught 65 balls for 796 yards and six scores last year. Sophomore Reginald Davis should be able to make an impact and Bradley Marquez will be a senior after catching six scores last season. With as much as Texas Tech throws the ball, you can bet the No. 1 receiver out of camp in Lubbock will catch at least 100 balls next fall.
Can the defensive line be a strength again? Hyder and Bush combined for 16.5 tackles for loss last season, but both are gone. Jackson Richards and Branden Jackson return, but filling Dennell Wesley's void at tackle will be very interesting. Rika Levi may end up being the starter, but the juco transfer won't join the team until after spring. Wallerstedt wants the 379-pounder playing closer to 350 pounds, too. Until then, look for 325-pound sophomore Anthony Smith to work with the first team this spring. He's got to excel this spring to make Levi's road to starting a difficult one.
In the Big 12, though, it's all about pass rush. Can Richards and Jackson keep progressing and take the next step to helping Tech build a defense?
Player to watch: V.J. Fehoko, LB
That name should sound familiar. He's former Tech linebacker Sam Fehoko's younger brother, and though he began spring as a backup, defensive coordinator Matt Wallerstedt gushed about him to the Lubbock Avalanche-Journal this week, calling him a "big shot in the arm" for the program.
"I think he's going to be a force in the middle. He's intense. He's violent," Wallerstedt said of the 5-11, 225-pound senior. "Before he takes the field, he always wants to talk crazy to me. He loves to play the game."
Fehoko transferred to Texas Tech from Utah back in January, and without Will Smith in the middle, there's room for him to make an impact. He made just 20 tackles last season as a reserve, but took advantage of the NCAA transfer rule to gain immediate eligibility for the Red Raiders. A change of scenery can be good for careers like his, and so far, it looks like that's the case. Keep an eye on him and don't be surprised if he leaves spring as Tech's starter in the middle of the defense.