Davis dominates again as Pelicans beat Cavs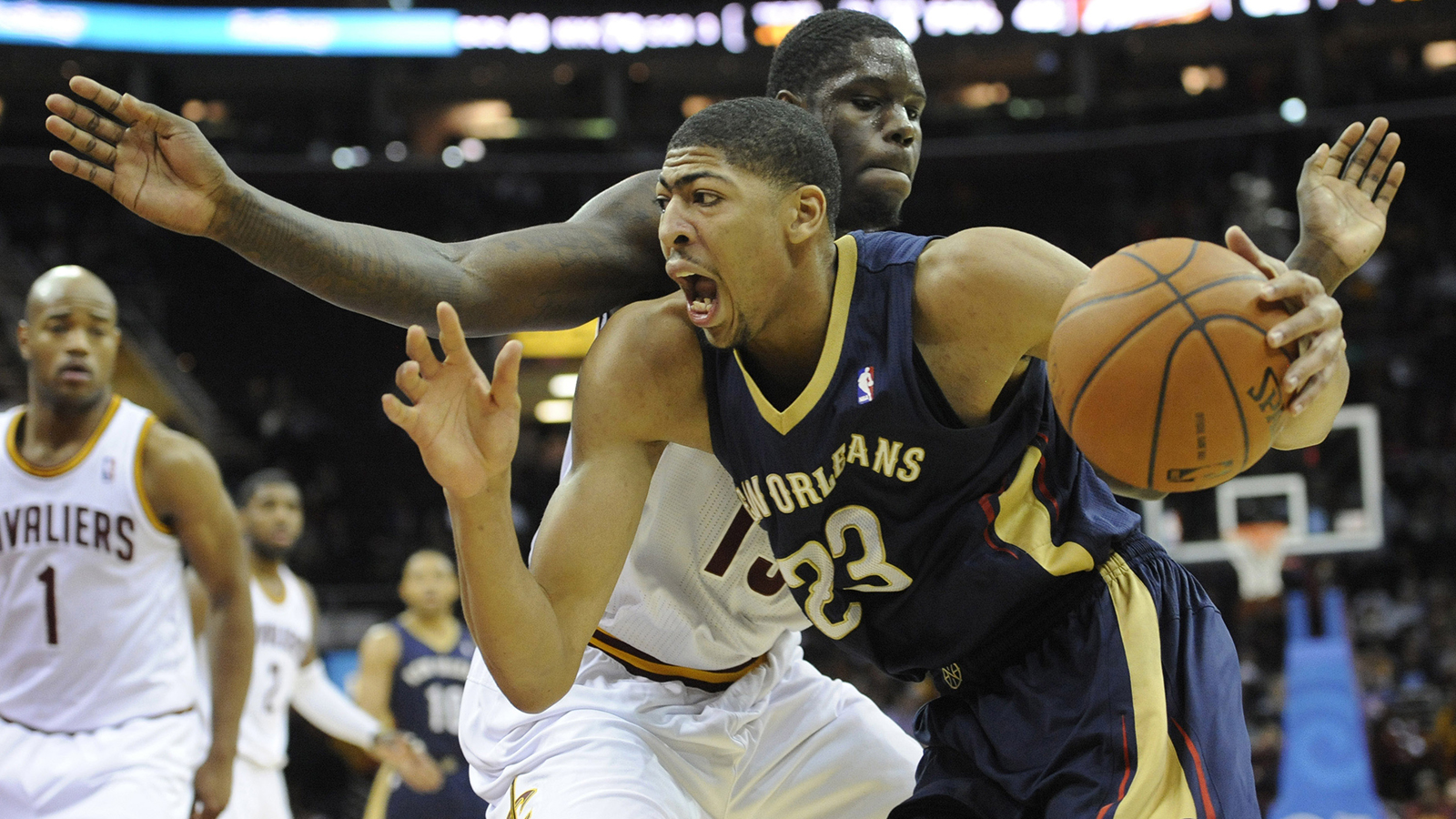 The NBA's number one shot blocker, the Pelicans' Anthony Davis, will take a swing at establishing a new franchise record for New Orleans Wednesday in Minnesota.
Davis will be going for his sixth consecutive game with four or more blocked shots. Alonzo Mourning set the franchise record back in 1993 when he put together a string of five games with four-plus blocked shots. Davis tied that mark Tuesday versus the Cleveland Cavaliers.
New Orleans' sophomore power forward isn't just showing his shot-blocking prowess when it comes to comparing results within the franchise; he's dominating the league.
Davis personally now sports three games with at least eight blocked shots this season. Just to put in perspective how impressive that is, the rest of the NBA has three such games this season.
Davis ended Tuesday's game against the Cavaliers one block shy of matching his career high of nine blocks against the Philadelphia 76ers set in November.
This display of defensive power couldn't come at a better time, as coaches prepare to cast their ballots for the list of All Star reserves. The list will be announced Thursday.
"A.D. was stellar again," head coach Monty Williams said Tuesday in Cleveland. "Questions on should he be an all-star, all you have to do is look at tonight. You show me a big who is doing it on both ends of the floor like he does every single night. I'm thankful I'm able to coach someone like him."
Davis is handling the situation with a professionalism that outpaces his twenty years on this earth, talking about his team's success instead of his personal accolades.
"It's cool, but I'm trying to win games," Davis said. "If I'm not busy, I may watch the announcement, but I'm trying to get better each and every day. If it happens, I'll be more than grateful and excited to play."
Davis also scored 30 points Tuesday night, notching the third 30-point performance of his career.
"I'm just trying to get better each and every day," Davis said. "My teammates did a great job of getting me the ball and giving me a chance to score. That's what I'm trying to do."
Since losing eight straight, the Pelicans (19-25) have won three in a row and four of their last five, despite the absences of starting point guard Jure Holiday, starting center Jason Smith and sixth man Ryan Anderson.