Davis diagnosed with soft tissue injury in left ankle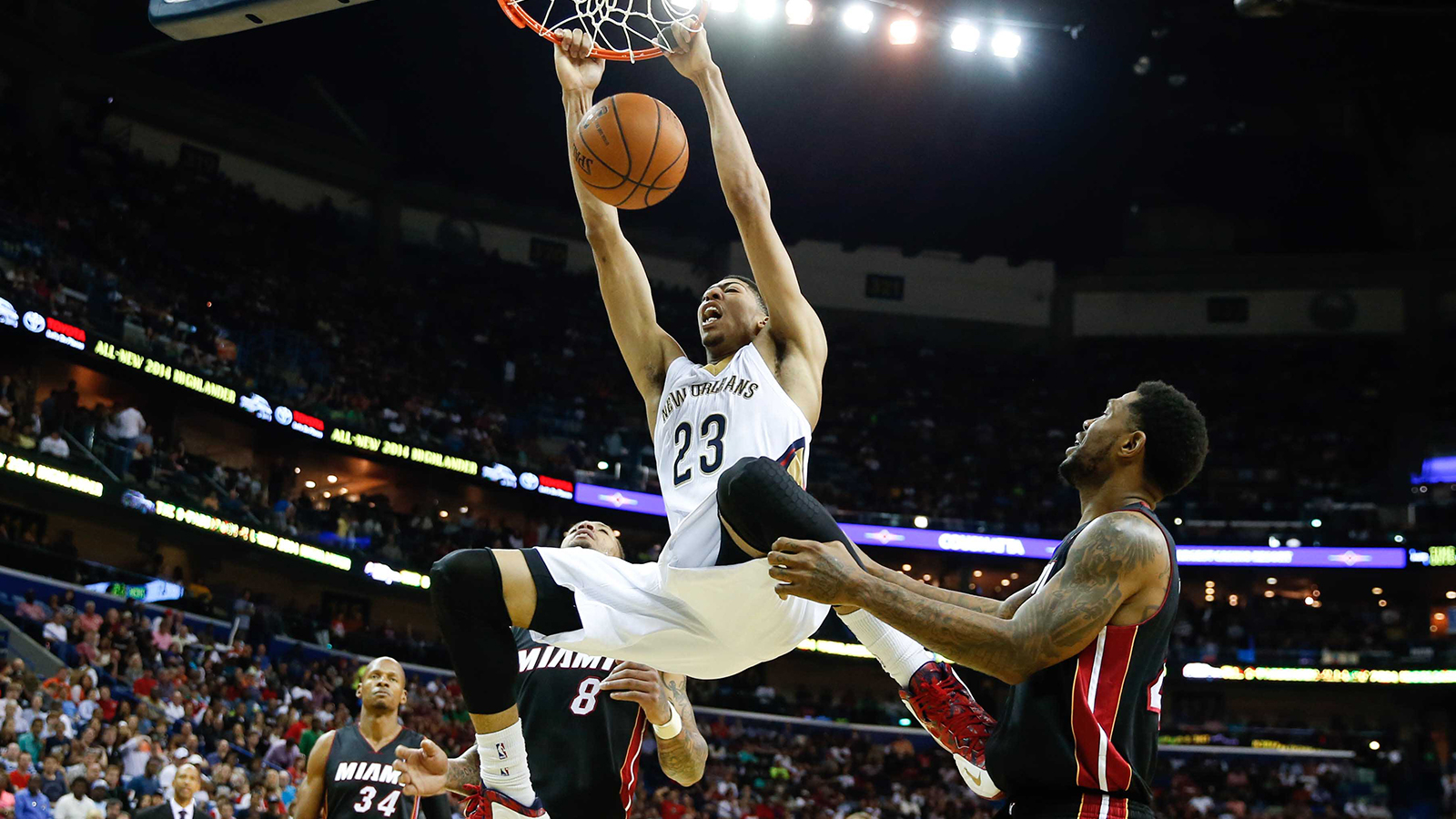 The New Orleans Pelicans star forward Anthony Davis is sidelined with a soft tissue injury in his left ankle. The injury kept Davis out of Saturday's contest with San Antonio Spurs, although Davis did travel with the team and sat on the bench dressed in his team warm ups instead of in a suit.
As far as if or when Davis will return to action, Head Coach Monty Williams was vague.
"It's a soft tissue injury," Williams said. "We'll see how he feels tomorrow and take it from there."
Davis' injury is a result of the grind of the season: the wear and tear of being just 21-years old and playing the most minutes in almost all of the Pelicans games this season, according to the team.
Davis exited Friday's game in New Orleans against the Utah Jazz after just 4 minutes of play. There was no obvious injury or contact. Instead, General Manager Dell Demps explained Davis' ankle flared up during warm ups, and although Davis tried to play through, the pain was too great.
The Pelicans only have 9 games left before the season ends and are firmly out of the playoff picture, which leads one to ponder if Davis would be better off resting his ankle than returning for the last few matchups of the season.