Darvish working with all Rangers' backstops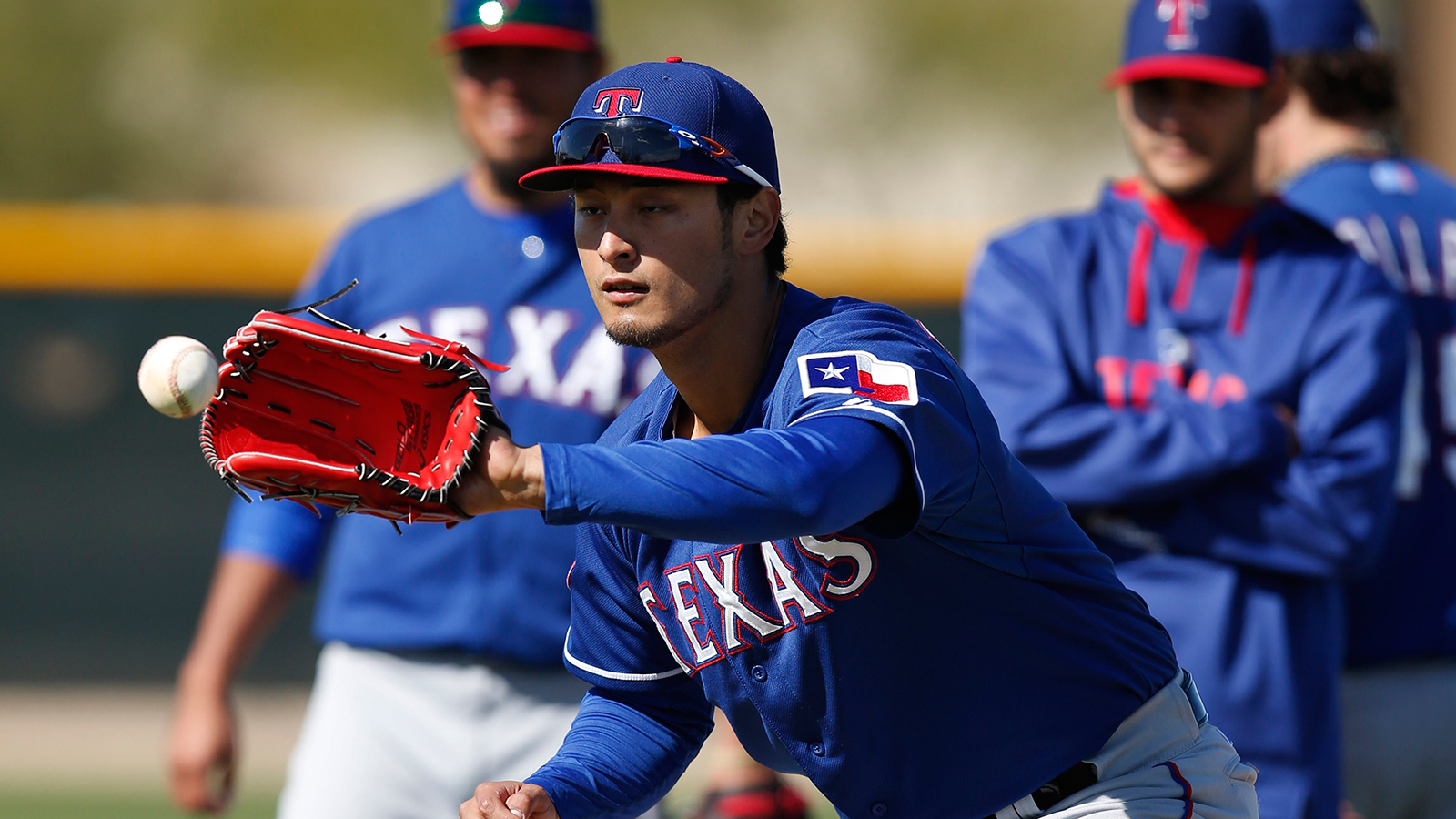 SURPRISE, Ariz. — If we've learned one thing about Yu Darvish in his three years as pitcher for the Texas Rangers is that he grows attached to his catchers.
That hasn't been the case though this spring.
Darvish has thrown three times in Arizona and had three catchers work with him, with primary starter Robinson Chirinos getting the nod for Darvish's first live batting practice session Wednesday.
That's fine with Darvish.
"It doesn't matter who catches me," he said. "I am concentrating on my form (delivery) and what I want I want to work on, so either if it's in the pen (or on the field) it doesn't matter so there is not much of a difference."
No catcher has caught Darvish more than Geovany Soto, who has been behind the plate for 26 of Darvish's starts. With Soto gone, it's Chris Gimenez leading the way as he caught Darvish 12 times last season. Gimenez is in camp but he won't make the roster if the club only decides to keep two catchers (Robinson Chirinos and Carlos Corporan).
Chirinos caught Darvish just four times last seasons despite starting a team high 88 games. His ERA in those four games was 4.67 while it was 3.29 in the Gimenez starts.
Manager Jeff Banister said he hasn't talked to the pitchers about the catching situation but thinks they should be able to be effective regardless of who is behind the plate.
"I'd like to think all of our pitchers are capable of throwing to all of our catchers," Banister said. "Being comfortable to the appropriate catcher who needs to catch that night. However that lines up, matches up."
Banister didn't rule out keeping three catchers on the roster but said that if the club did carry a third catcher he'd have to be able to play other positions. That could help Gimenez, who did play in 10 games at first base last season.
Darvish and Chirinos looked comfortable together Wednesday in Darvish's 30-pitch live BP session even if the batters didn't put up much fight against the Texas ace.
"My command was very good and there was power on the ball, but the batters were pretty much just standing in the batter's box so it was hard to judge," he said.
MORE FROM FOX SPORTS SOUTHWEST:
– Ranking NFL quarterback salaries
– College football's highest paid coaches in 2014