'Misunderstood' Rajon Rondo open to re-signing with Mavs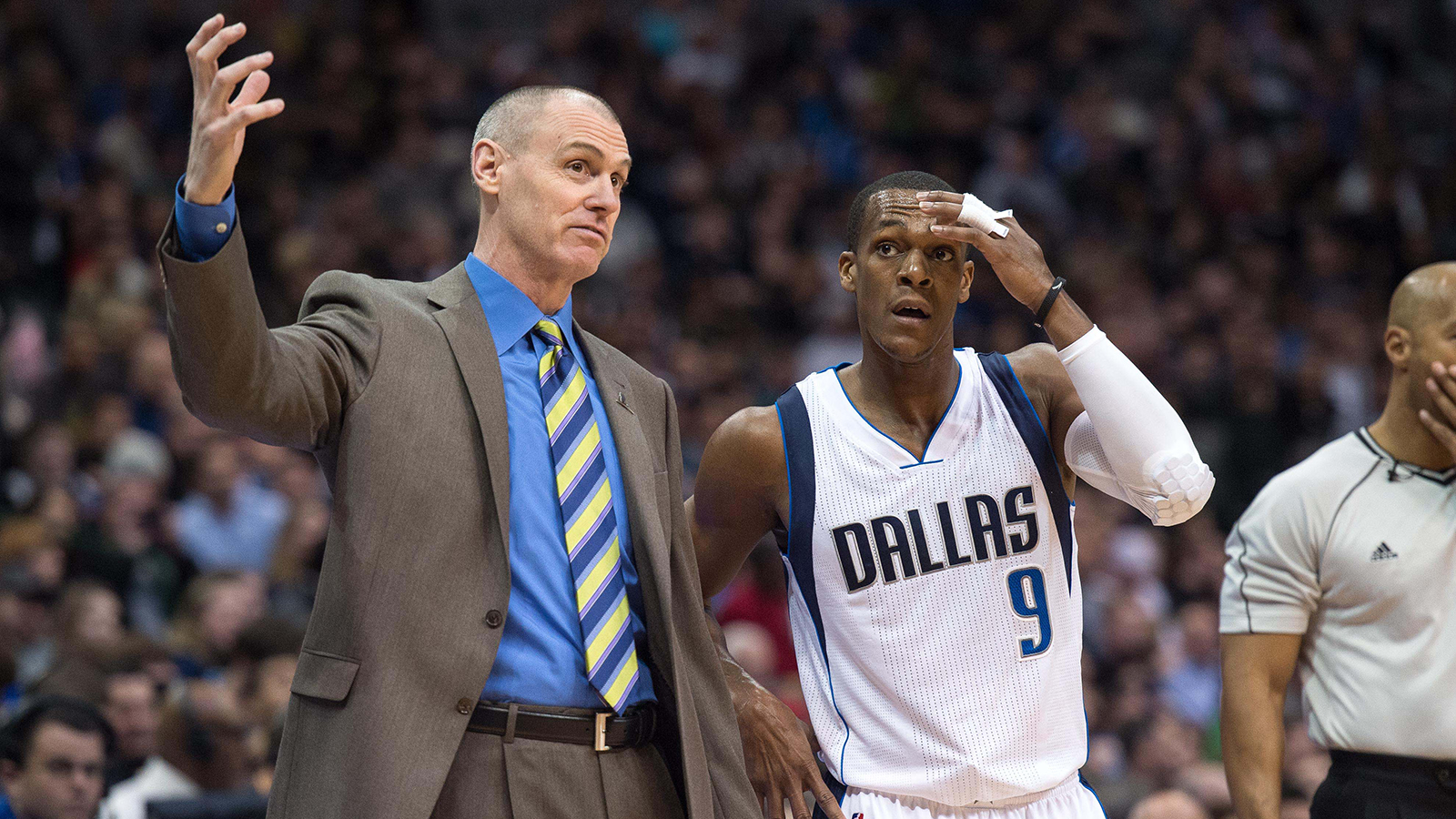 Rajon Rondo might not be ready to leave Dallas yet.
After his on-court argument with Mavericks coach Rick Carlisle last month that resulted in a one-game suspension, rumors surfaced that Rondo was 'extremely unlikely' to re-sign with the team.
However, in a one-on-one interview with Yahoo! Sports, he says that isn't the case.
"First of all, I'm misunderstood in general," Rondo said. "I don't mind because I'm very quiet and I stay to myself. People are going to say what they want to say. I don't talk, so I don't know why they would say that. I don't think I play as if I don't want to be here. I give it all when I'm out there on the court."
Rondo is averaging 9.5 points and 6.1 assists in 29 games since being traded to the Mavs on Dec. 18. He will be an unrestricted free agent this summer.
Asked if he is open-minded about re-signing with Dallas?
"Why would I not be?" he said. "There are a lot of things that I really love.
"I love it here. I don't dislike anything. I'm not uncomfortable. Of course, the system is different, but I've been here for two months. It's going to take time. Hopefully, sooner rather than later."
MORE FROM FOX SPORTS SOUTHWEST:
– Ranking NFL quarterback salaries
– College football's highest paid coaches in 2014
– Oldest player on every NBA team