Mavs' Rondo putting week of drama behind him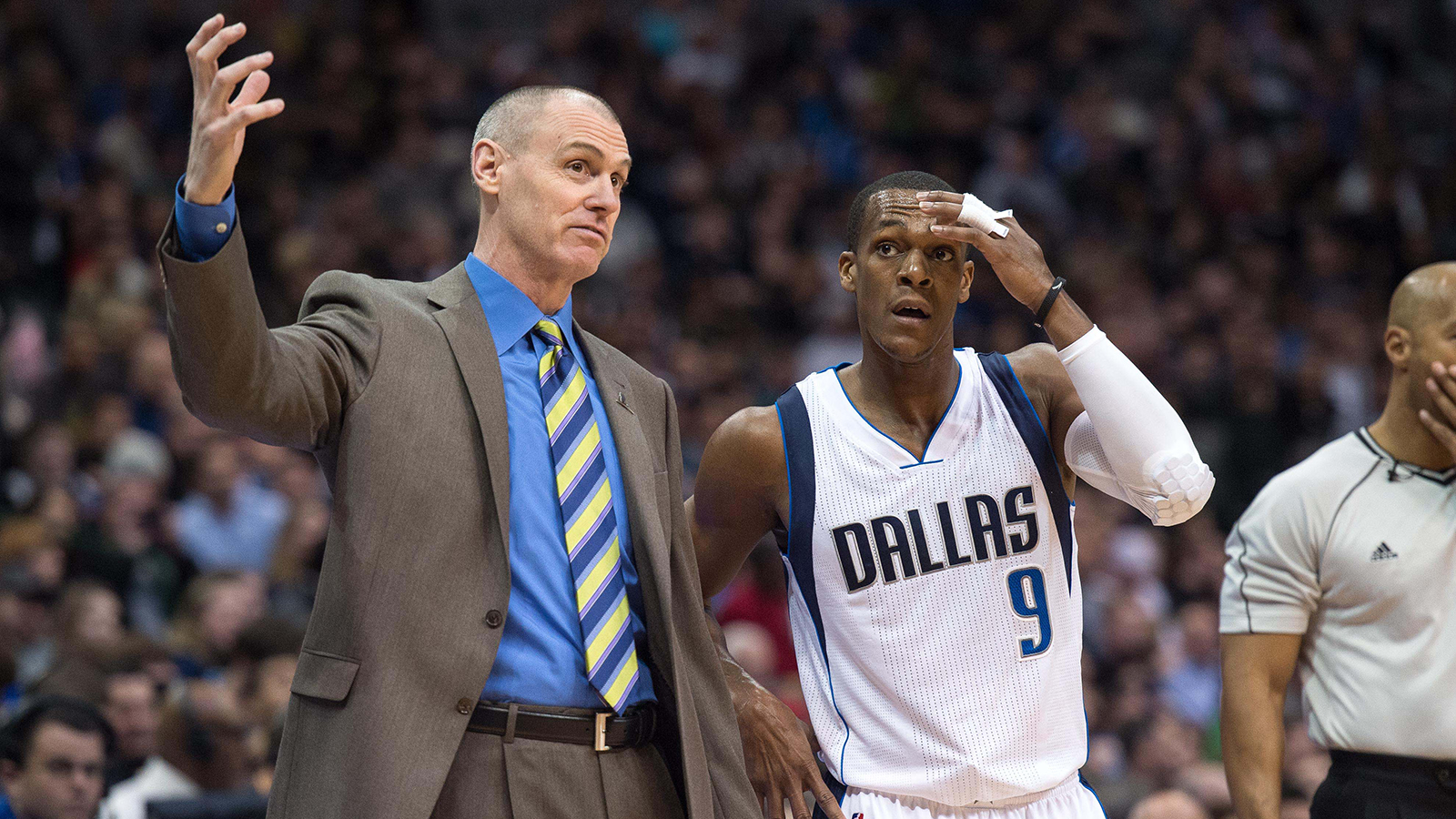 DALLAS — It has been a rather eventful week for Rajon Rondo.
Of course, it started on Sunday when the Dallas Mavericks point guard had eight points, four assists and three rebounds in 27:15 of a 92-81 win against the Charlotte Hornets at American Airlines Center.
But the game everyone is talking about came on Tuesday, when he and Dallas head coach Rick Carlisle got into a shouting match during a timeout. Carlisle promptly benched Rondo and the point guard hasn't played since.
Prior to Wednesday's loss at the Atlanta Hawks, the Mavs suspended their top floor general for conduct detrimental to the team.
Rondo broke his media silence on his suspension after practice on Friday. And as expected, he said the events from earlier in the week are where they should be … in the past.
"Everything's back to normal," Rondo said on Friday. "You saw what happened. We just had a little discussion on the court and it led to a suspension."
Dallas is 16-9 with Rondo in the lineup.
Despite that record, Rondo knows there is plenty of work to do to become even more comfortable with his new teammates so they can all be on the same page once the playoffs start in April.
"I have to get back in the gym more, just become a gym rat," Rondo said. "I've been working since I got here, but I've put in more time watching film and continue to learn from my mistakes."
Rondo chalked the entire episode up to a simple case of miscommunication between player and coach — something he's experienced firsthand and has also seen countless times throughout his long and successful run in the Association.
"I think I just got built-up frustration and I take a lot of the blame for what I do out there on the court. It's a little frustrating," Rondo said.
In his 25 games with Dallas, Rondo is averaging nine points, 6.2 rebounds, 4.5 assists and 2.9 turnovers per game. Prior to the trade, he averaged 8.3 points, 10.8 assists, 7.5 rebounds and 3.4 turnovers in 22 games with the Celtics — pretty similar numbers for clubs in two different conferences.
So, while some in Big D have been somewhat lukewarm about the trade and what Rondo has brought to the Mavs thus far, the man himself said this episode doesn't at all diminish the excitement he feels about being a Maverick, and more importantly, the heights he and his new team could potentially reach in the 2015 NBA Playoffs.
"Of course (I'm still excited to be here)," Rondo said. "I'm playing with some great players. With the addition of Amar'e (Stoudemire) now, I think we have a great chance to win the championship. That's my main focus. I'm going to continue to work to get better and do what's best to lead this team."
And part of that process is moving on from the events of earlier this week — an episode which Rondo feels has been blown way out of proportion by both media and fans.
"I didn't make a comment these last three, four days. Obviously I think it's overblown, but that's just the situation I put myself in and I dealt with the consequences," Rondo said.
Of course, should the Mavs make a long run in the playoffs, all will be forgiven. Rondo says he has already moved on and continues to focus on how he can become a more effective player so Dallas can indeed be a factor in the West come the postseason.
"It's just part of the game. I'm going to do what's best for the team and play my heart out for the next 22 games we have left and make a run in the playoffs," Rondo said.
MORE FROM FOX SPORTS SOUTHWEST:
– Ranking NFL quarterback salaries
– College football's highest paid coaches in 2014
– Oldest player on every NBA team