Stoudemire thrilled to compete for a championship with Mavs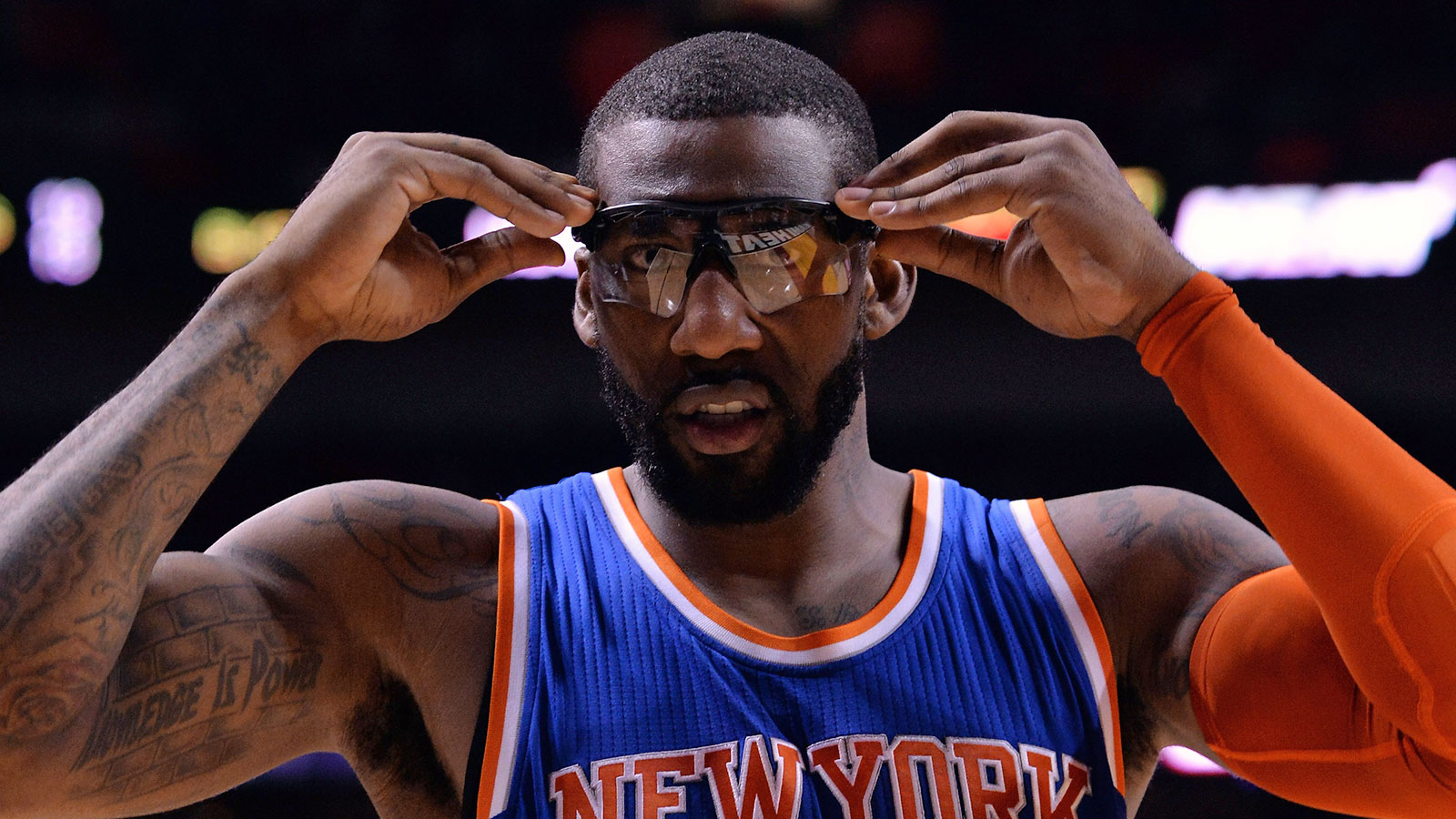 DALLAS — On Wednesday afternoon, it became official the Dallas Mavericks had reached an agreement with free agent big man Amare' Stoudemire.
"I'm excited to be a part of a first-class organization," Stoudemire said in a team-issued press release. "To play alongside Dirk Nowitzki, Tyson Chandler and other great players, I think it's a tremendous opportunity for me to compete for a championship."
Stoudemire, 32, who was waived by the New York Knicks on Feb. 16, appeared in 36 games for NY this season, 14 of those being starts. The Florida native is currently in his 13th season in the NBA.
Since the signing of Stoudemire, who will wear No. 1 for Dallas, didn't become official until after the Mavs held media access after practice, Dallas head coach Rick Carlisle couldn't really speak about the move.
Stoudemire was in the final year of a five-year contract he signed with the Knicks prior to the 2010-11 season, a deal which paid him around $100 million.
As someone who has already been in the Association for 12 seasons, his new teammates already know him well from having played against him. And this is an addition Mavs franchise icon Dirk Nowitzki is happy to see.
"I think he's obviously a great upgrade to our front line, especially our thin bench," Nowitzki said.
Dallas is the third different team, along with the Phoenix Suns and Knicks that Stoudemire has played for. One current Mav who knows him pretty well is Tyson Chandler, who was teammates Amare' the past few seasons in the Big Apple before returning to Big D this past summer in a trade.
"I know what he can provide. He's an incredible finisher at the rim and one of the best pick-and-roll players we have in the game, still," Chandler said. "I'm excited for what he can bring. I feel like he can really flourish because his minutes won't be really high. He'll be asked to do what he's great at doing – finishing and scoring in the paint. It's going to be an incredible addition for us."
Chandler should be joining Stoudemire on the floor at the Oklahoma City Thunder on Thursday after missing last Wednesday's win over the Utah Jazz. Chandler had to leave the floor with a left ankle injury early in the loss to the Los Angeles Clippers at American Airlines Center last Monday.
However, the veteran big man is doing better and should return against OKC.
"I'm feeling all right. I'm getting there. I'm not quite 100 percent, but I'm getting there," Chandler said. "Yeah, I should be good tomorrow as long as I continue to get better. Today I felt all right. The longer practice went, the better I started to feel. Hopefully by tomorrow I can feel that much better."
Other than Chandler's status for Thursday's game, the other question in practice this week was whether or not Mavs starting point guard Rajon Rondo, who will see his first action since missing the past six games with an orbital bone fracture in his left eye and a nasal fracture is whether or not Rondo will don a protective mask against the Thunder?
That's a question Carlisle couldn't answer on Wednesday right before the Mavs departed for the Sooner State.
"He had goggles on today. We'll see, maybe he'll wear them tomorrow, maybe he won't," Carlisle said. "The last two days has been asking for more contact in segments of practice. I'm not concerned from that standpoint.
When healthy, there's little doubt as to exactly what Stoudemire will bring to the Mavs. But according to one prominent Dallas veteran, Stoudemire will also bring a lot to the room.
"Great guy. Positive dude, works extremely hard," Chandler said. "I think he'll fit right in to this bunch."
Stoudemire's home debut could come on Friday night when the Mavs complete the back-to-back at the AAC against the Houston Rockets.
MORE FROM FOX SPORTS SOUTHWEST:
– Ranking NFL quarterback salaries
– College football's highest paid coaches in 2014
– Oldest player on every NBA team