Though snub likely, Monta Ellis, Mavs deserve spot at All-Star Game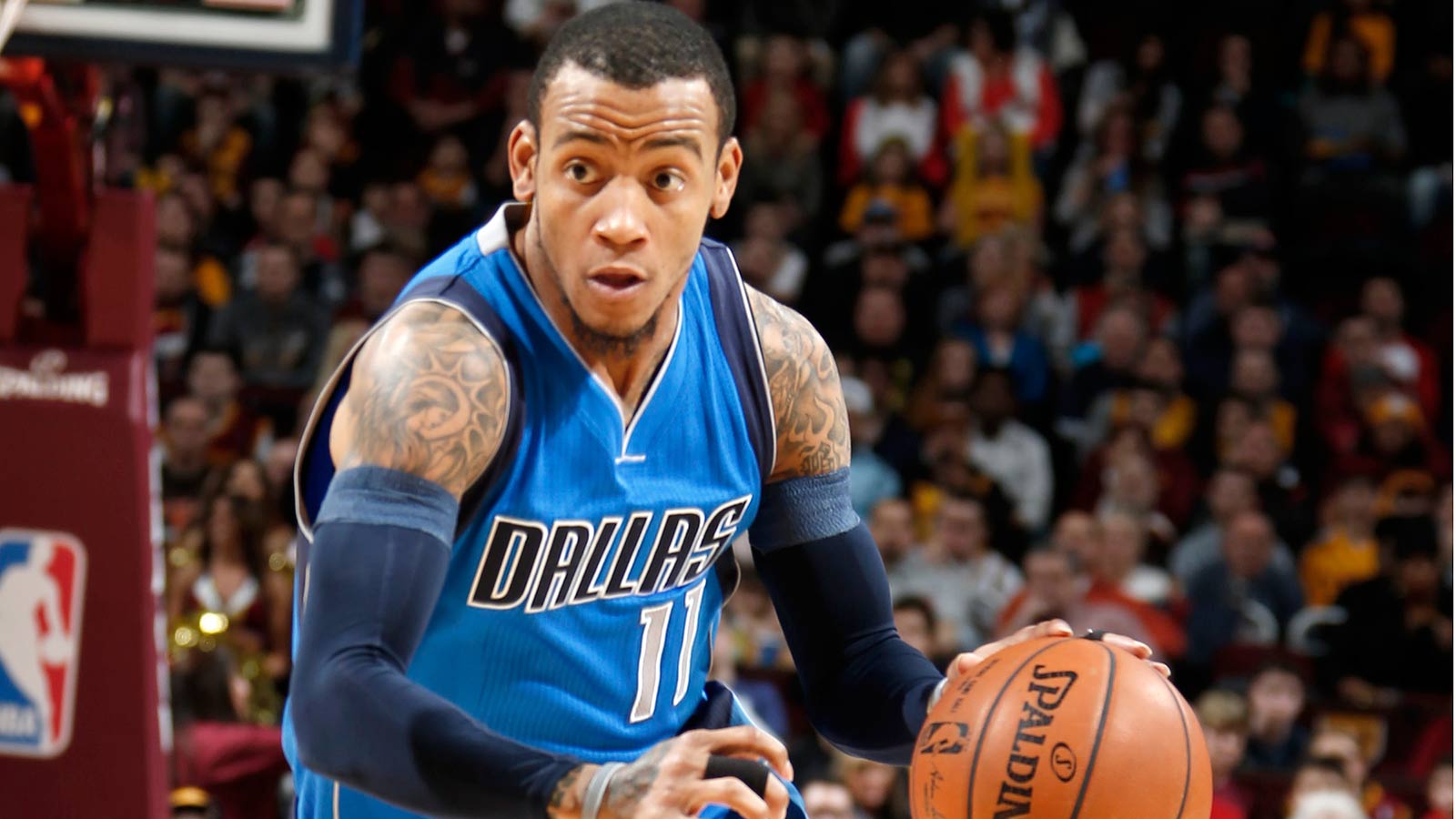 Monta Ellis is playing the best basketball of his career.
He's averaging more points than Chris Paul, more assists than Klay Thompson and boasts a higher shooting percentage than Damian Lillard.
He averages more points in the clutch, and has a higher 3-point shooting percentage in money time (and by a significant margin) than Stephen Curry.
Averaging a relatively efficient 20.3 points a game, Ellis leads the 29-13 Mavs in scoring, and until Rajon Rondo came aboard a month ago, he was also their top assist man at 4.5. With Ellis sliding 12-time All-Star Dirk Nowitzki into a secondary scoring role, the Mavs are one-half game out of first place in the heated Southwest Division, and they could head into the All-Star break in three weeks as high as No. 2 in the conference.
It seems the reasons that have kept Ellis off of prior All-Star games — a big-ego, volume shooter on bad teams — no longer exist.
Yet when the All-Star reserves are announced next week, there's a strong chance that Ellis' name won't be called. And he'll likely have company. Dallas, boasting great balance and the league's top-rated offense the majority of the season, stands to be shut out in the Feb. 15 All-Star Game at Madison Square Garden.
All-Star fan voting to select the starters ended Monday night. The starters will be announced Thursday. A week later, the reserves, as selected by the conference's coaches, will be announced.
After the last tabulation of fan balloting on Jan. 8, the West's starting guards were Curry and the ever-popular Kobe Bryant. The frontcourt leaders were Anthony Davis, Blake Griffin and Marc Gasol.
Houston's James Harden, an MVP candidate who started last season in place of the injured Bryant, is a lock to make the team as a reserve. That leaves six open spots, and surely as many snubs. We'll refrain from the annual ritual of calling for the All-Star roster to expand from 12 to 15 players, or even to the 13 players that can be active in all other NBA games.
Here's my predictions of how the Western Conference coaches will select the All-Star reserves:
Guards
After Harden, only three, and very possibly just two more guards will be selected because of the equally impossible depth of the frontcourt candidates. Surely Chris Paul, averaging 17.6 points and 9.6 assists for the somewhat erratic Clippers, will not be excluded. Nor will the locomotive engine that is Russell Westbrook (25.1 ppg, 7.5 apg, 5.8 rpg) despite his low shooting percentages and Oklahoma City still looking up at the playoffs. If coaches go four-deep at guard, Portland's Damian Lillard, averaging a career-high 22.1 points plus 6.2 assists for one of the league's three 30-win teams feels like the choice over Ellis and Golden State's Klay Thompson (21.7 ppg 44.6 percent shooting on 3-pointers), not to mention Phoenix's Eric Bledsoe and Goran Dragic. The West is so deep that Rondo doesn't even register. Here is where that 13th (or more) spot would be especially useful.
Frontcourt
If the current leaders retain their starting positions, count on Houston's Dwight Howard (17.0 ppg, 11.2 rpg) and Portland's LaMarcus Aldridge (23.2 ppg, 10.2 rpg) as locks. Kevin Durant has played in fewer than 20 games due to two injuries, but don't expect the league's reigning MVP to be left out. That leaves one spot, at most, for a pool of candidates that includes Nowitzki (18.7 ppg, 5.9 rpg), Chandler (10.8 ppg, 12.3 rpg), DeMarcus Cousins (23.9 ppg, 12.6 rpg, 3.2 apg, 1.7 bpg) and the ageless Tim Duncan (14.9 ppg, 10.2 rpg, 2.0 bpg). Imagine if Kevin Love and Pau Gasol had stayed in the West, and if Finals MVP Kawhi Leonard had not been injured all this time. Zach Randolph (16.7 ppg, 11.9 rpg) and Serge Ibaka (14.6 ppg, 7.3 rpg, 2.3 bpg), who has slipped a bit, barely even garner a mention.
Nowitzki is likely out. His shooting percentages of 46.5 overall and 36.2 from 3 are down considerably and he hasn't been the best player on his own team. No team leans on one player for defense and rebounding the way Dallas leans on Chandler, but he doesn't bring the two-way resume, which likely eliminates him. Duncan, who didn't make the squad last year, is currently one of just 11 players averaging a points-rebounds double-double and one of three players averaging the double-double with also at least 2.0 blocks. Amazing at his age. This could be Duncan's final season (how many times have we said that?) and coaches might want to give him a final Big Apple sendoff. Even so, it's getting more difficult to explain away a Cousins (23.9 ppg and 12.6 rpg) snub. But when push comes to shove, the Mavs might be unfairly left without a representative, but West coaches aren't going to allow the reigning champs to be shut out. Welcome back, Mr. Duncan.
MORE FROM FOX SPORTS SOUTHWEST:
– Highest paid coaches in college football
– Ranking NFL quarterback salaries
– Oldest player on every NBA team