Mavs defense must step up to be serious title contender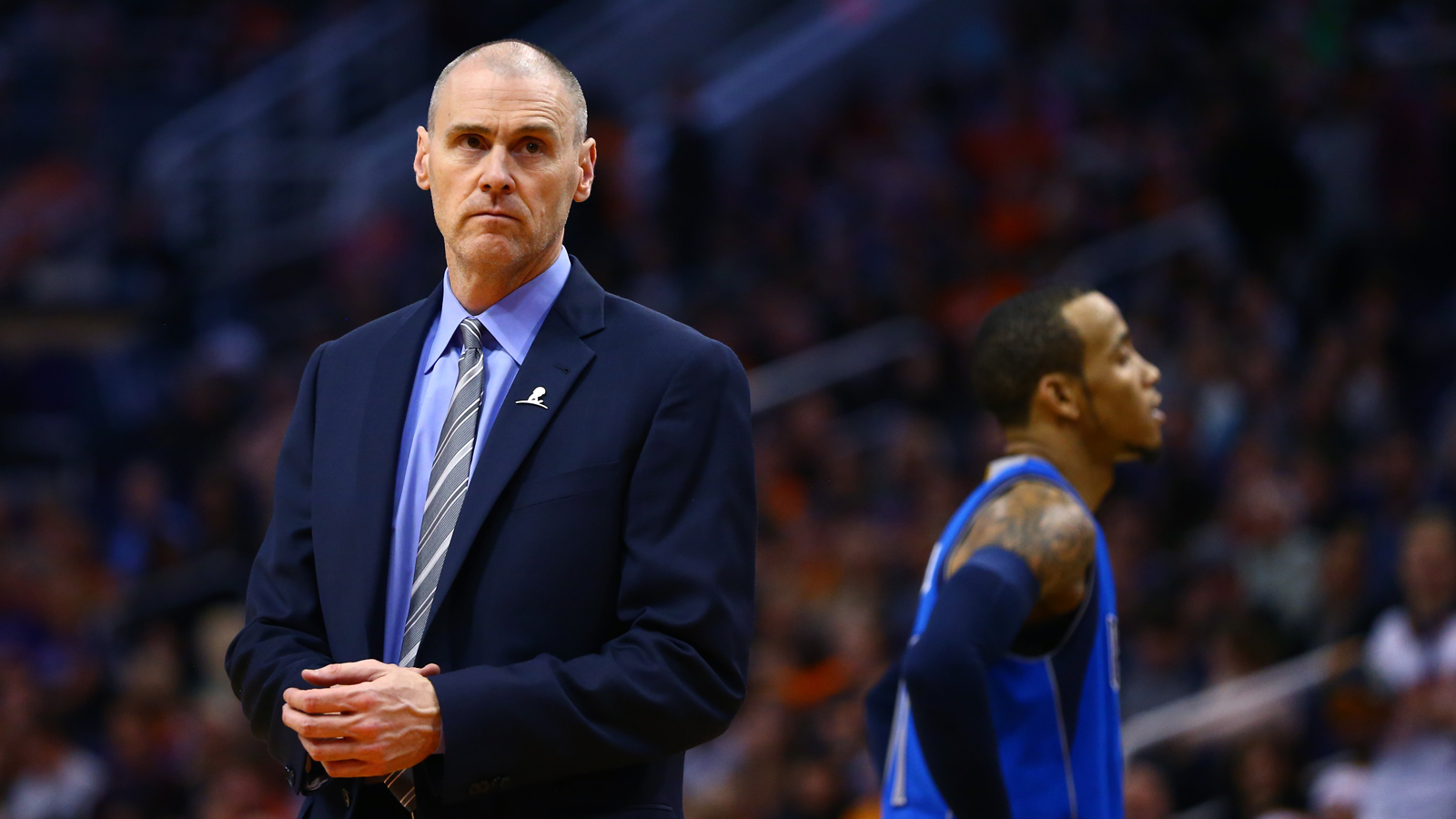 The Dallas Mavericks have hit the season's midpoint and the entire league is well-schooled in the explosiveness of coach Rick Carlisle's flow offense. It hasn't dropped below No. 2 in offensive efficiency all season and has mostly ranked No. 1.
But if Dallas has designs on contending for a championship, it's going to have to add a hard hat to go with the fun stuff. The hard numbers show the Mavs are tied for 19th in the league in defensive efficiency and rank 27th in rebounding percentage and 29th in defensive rebounding percentage. Dallas is essentially allowing its opponent one offensive rebound for every four missed shots.
Those numbers don't win titles.
Eight of the last 10 NBA champions, including the 2011 Mavs, ranked in the top 10 in defensive efficiency and defensive rebounding percentage. One exception was the 2009 Lakers, who combined being No. 6 in defensive efficiency with being top three in offensive rebounding percentage behind towers Pau Gasol, Lamar Odom and Andrew Bynum.
The other exception? LeBron James' juggernaut 2012 Miami Heat.
Otherwise, it just doesn't happen, not in the last decade, not in the decade before that, etc., etc.
The Mavs have actually defied the odds by posting a heady 15-6 record when getting beat on the boards. There can be reasons for that, such as the Mavs' offense simply being too good for mediocre competition to keep up with, or an opponent's high shooting percentage limiting defensive rebound opportunities.
In nine games against current West playoff teams, Dallas has won the team rebounding battle five times (although outrebounded by 30 in total), yet are just 1-8 in those games.
The Mavs have been outscored in those games on average, 108.7-100.2, suggesting the better teams can be successful slowing down the Mavs' attack, made easier by going against little resistance at the other end and limiting Dallas' transition opportunities.
The latest example came in Saturday's 120-100 setback at the Los Angeles Clippers, who shot 52.3 percent overall and 41.9 percent from beyond the arc. L.A. held on a slight rebounding edge, 47-40.
Dallas is hopeful that the addition of point guard Rajon Rondo will provide lasting improvement in both defensive efficiency and rebounding. Rondo is one of the best rebounding guards in the league.
Since his Dallas debut on Dec. 20, the Mavs' defense has picked up, ranking ninth in the league during that span, allowing 101.3 points per 100 possessions, compared to 105.1 points per 100 possessions before Rondo.
Even though Rondo is averaging 5.5 rebounds with the Mavs, good for third on the team behind Tyson Chandler (12.1) and Dirk Nowitzki (5.8), as a team Dallas has actually slid back over the last three-plus weeks. Since Rondo's arrival, the Mavs are tied for last in rebounding percentage with the hapless New York Knicks, nearly three percentage points below where they were before Rondo.
The 7-foot-1 Chandler, the defensive backbone and leading rebounder on the 2011 title team, currently ranks fourth in the league in rebounding. But he needs help. Trading Brandan Wright eliminated a shot-blocker and decent rebounder (4.1 rpg in 18.7 mpg with Dallas) and hope for Al-Farouq Aminu to contribute has mostly fizzled.No team in the Western Conference leans more on one player to secure rebounds than Dallas does on Chandler.
In the only two games he has missed this season, Dallas has been outrebounded 104-76 (of course the Mavs' 51-39 deficit in Wednesday's loss at Denver, tonight's opponent, wasn't helped by Nowitzki and Rondo also sitting out). The Mavs managed to pull out a 112-107 win over Oklahoma City without Kevin Durant despite a 53-37 disadvantage on the boards.
Help could soon be on the way. Veteran center Jermaine O'Neal continues to ready himself for an apparent return this season. The free agent will have plenty of suitors among Western Conference contenders, including the Mavs.
President of basketball operations Donnie Nelson said Thursday that the organization believes it has a strong chance of signing O'Neal, who makes his home in nearby Southlake.
O'Neal certainly couldn't hurt the current situation. The numbers don't lie. Through half the season, the Mavs have the makings of a championship-caliber offense.
It's the other two parts of the equation that need help.
MORE FROM FOX SPORTS SOUTHWEST:
– Highest paid coaches in college football
– Ranking NFL quarterback salaries
– Oldest player on every NBA team