Mavericks won't rush Amar'e Stoudemire's Dallas debut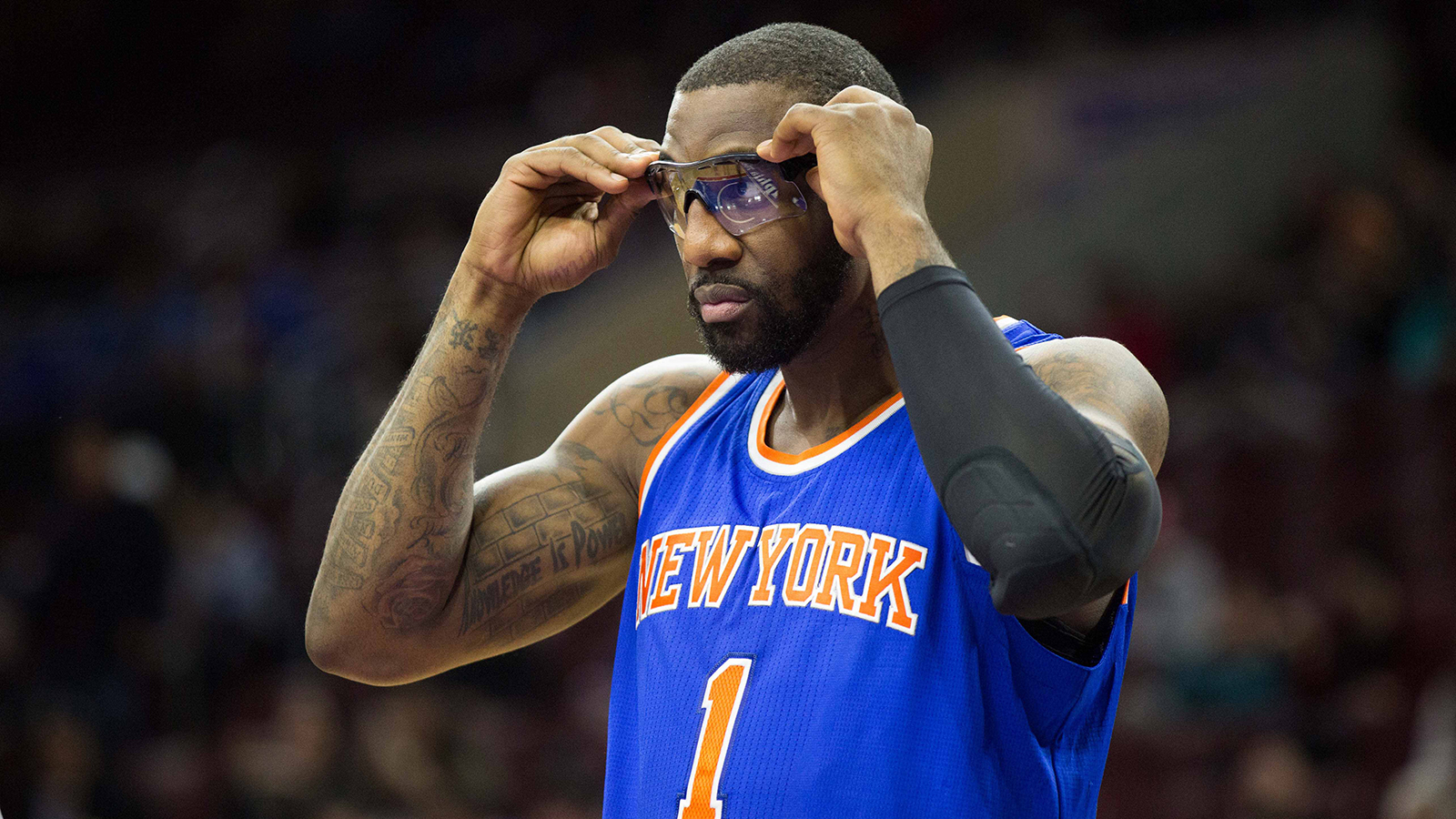 DALLAS — The 2015 NBA trade deadline came and went on Thursday afternoon and the Dallas Mavericks did not make any additional moves one day after signing Amar'e Stoudemire.
"We were more opportunistic than anything else and we didn't see anything that really was a difference maker for us," Mavericks general manager and president of basketball operations Donnie Nelson said right after the deadline had passed. "And again, at this late stage, you're not looking for reasons to change things, so it has to be for a good reason. Today, there just wasn't a good enough reason for us to switch gears."
Dallas is in Oklahoma City to begin the second half against the Thunder on Thursday evening at Chesapeake Arena. The Mavericks already made one significant personnel move this week, signing Stoudemire on Wednesday afternoon after he had been waived by the New York Knicks earlier in the week.
The original thought was that Stoudemire, who was in the final year of a five-year contract with New York, would make his Dallas debut on Thursday night in the Oklahoma state capital, but that has been pushed back a few days, possibly to Sunday when the Mavs will host the Charlotte Hornets at American Airlines Center.
However, the delay is not health-related. It's more a matter of allowing the newest Maverick more time to get adjusted to his new surroundings and teammates.
"Yeah, he needs to get his sea legs under him a little bit, get comfortable with the system. But again, it's not something that we want to rush given where we want to go in the playoffs," Nelson said.
Of course, Stoudemire isn't the only notable addition Dallas has made since the start of the season back in November. In mid-December, the Mavs pulled off a blockbuster deal with the Boston Celtics that netted them standout point guard Rajon Rondo.
Rondo is set to return from missing the past six games due to an orbital bone fracture in his left eye and a nasal fracture on Thursday. And as more time passes from the time of that trade and the end of the regular season, Nelson admits that deal looks better and better for Dallas.
"Yeah, again a little bit of a setback with the accident that he had, but we're hoping that with or without the mask that he'll be able to provide us that punch that brought them a championship in Boston," Nelson said.
Even with Stoudemire not set to debut until as soon as Sunday, Nelson still talked about the major plusses associated with adding a 12-year NBA veteran like the big Florida native who played for the Phoenix Suns before a long run in the Big Apple.
"Yeah, the great thing about him is you can shift back and forth. He can play some four. He can play some five, which is perfect for us," Nelson said. "He's a roller and can still get above the rim and he can also hit the outside jumpshot, so it gives Rick (Carlisle) some versatility and some depth in our frontcourt."
So, now that the Mavericks pretty much have their roster set for the final stretch of the regular season, one which they hope will lead to a long run in the NBA Playoffs, Nelson knows the goal, besides winning as many games as possible, remains simple.
"Again we feel good about our positioning. Now it's just a matter of getting the boys in blue to get acclimated to each other and get ready for the playoff push," Nelson said.
MORE FROM FOX SPORTS SOUTHWEST:
– Ranking NFL quarterback salaries
– College football's highest paid coaches in 2014
– Oldest player on every NBA team