Stoudemire the weapon the Mavs need to make title run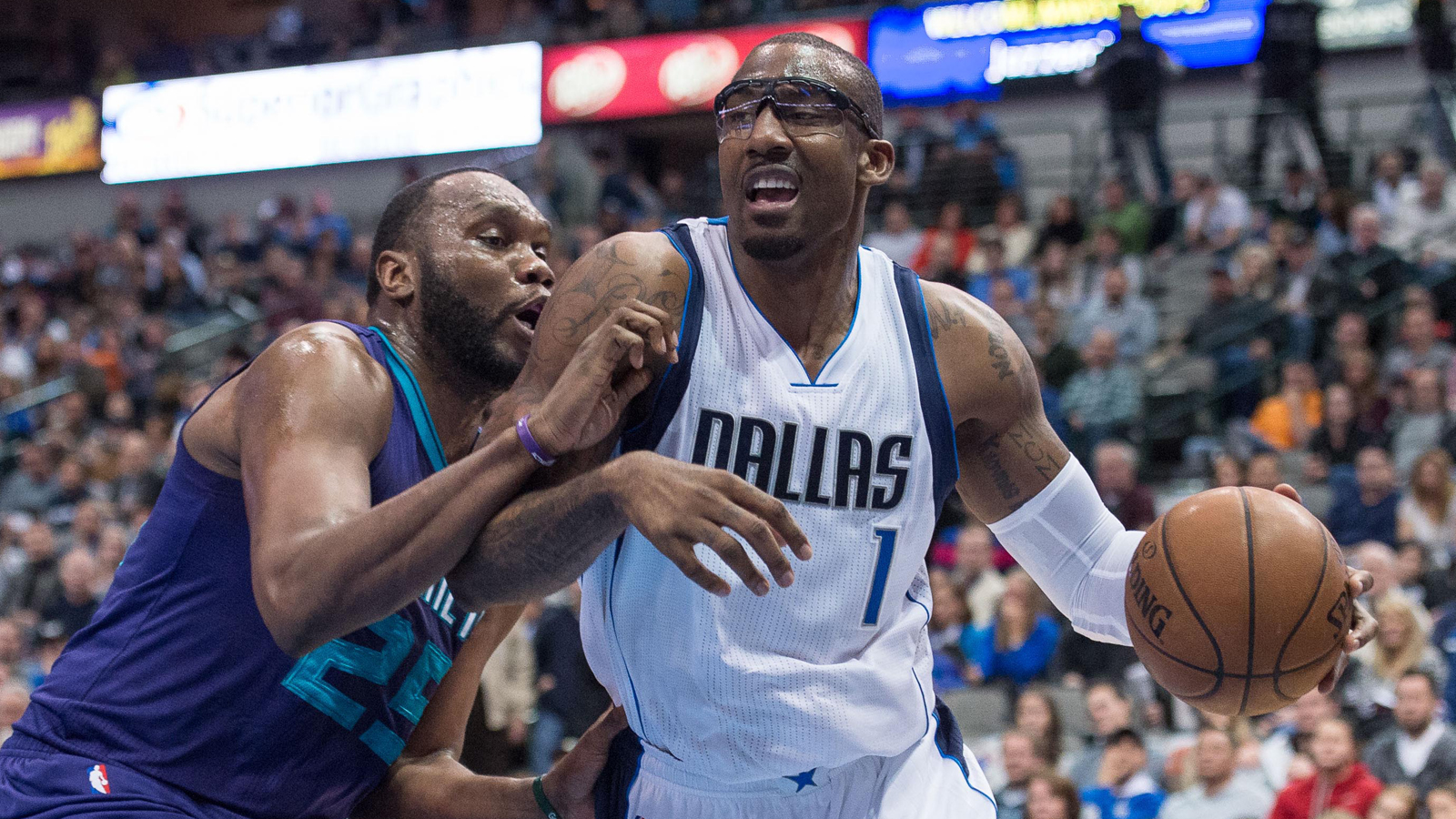 Thanks to the benevolence of the hapless New York Knicks, the Dallas Mavericks have added an explosive player off the bench in veteran big man Amar'e Stoudemire. The Knicks bought out his $23 million contract, making him available to join the Mavs.
Stoudemire didn't seem to consider playing anywhere else, which is a sign of how highly he thinks of this Mavs roster. In his debut Sunday against the Charlotte Hornets, Stoudemire scored 14 points in 11 minutes. That's the type of efficiency the Mavs have been missing since the departure of Brandan Wright in a trade that brought them point guard Rajon Rondo.
On Monday, Stoudemire talked about his escape from New York when he joined "The Afternoon Show with Cowlishaw and Mosley." I think he may see more potential in this lineup than a lot of are seeing right now. Of course, that might have something to do with leaving Phil Jackson's (Bermuda) triangle offense.
"The sky's the limit," he said. "The personnel's there. The coaching staff and training staff is there. It's a matter of us just making sure we continue to improve and try to limit as many mistakes as we possibly can to contend and compete for a title."
I remember the Stoudemire who torched the Mavs in the '05 playoffs. He and Steve Nash formed some of the most lethal pick-and-roll combinations in league history. His star faded because of injuries, but that didn't keep the Knicks from offering him a $100 million contract in 2009. Stoudemire is certainly an eccentric guy off the court, as evidenced by his poetry and wine-bathing habits. But everyone who's played or coached him has said he gives maximum effort on the court. I was curious to find out where he is physically since he sat out two games after joining the Mavs.
"I'm sure there's going to be times when recovery is very important, but I feel great," Stoudemire said. "I truly do. I've been working extremely hard to get back to where I am, so hopefully that continues."
Rick Carlisle has a lot of practice at adjusting on the fly to new players since there's been such incredible roster turnover since the 2011 championship team. I think he'll manage Stoudemire's minutes in such a way as to have him peaking for the playoffs. It's likely that Carlisle's reputation played a role in Stoudemire's decision to sign with the Mavs.
"He's a brilliant mind," Stoudemire said of Carlisle. "Truly, he knows the game of basketball very well. He's been here with the Mavs for quite some time now and has a lot of great success as a coach. And for me to be another student of the game and learn from someone like him is an honor."
As Carlisle has noted, Stoudemire is the type of weapon he's never had in Dallas. He can spot up from 18 feet on the pick-and-pop. But more important is the fact he's an excellent offensive rebounder. The Mavs have been getting killed on the boards this season, so Stoudemire should help take some pressure off Tyson Chandler. Ideally, Stoudemire will play 20 to 25 minutes per game.
"That's pretty much my goal," he said. "But with this team, we're such a deep team to where it may not be necessarily needed for me to play those type of minutes, but we'll see. If so, I'm available and I'm ready."
And suddenly an extremely thin frontcourt in terms of talent looks a lot more formidable. Now, Stoudemire needs to find the nearest wine store for his bathing needs.
MORE FROM FOX SPORTS SOUTHWEST:
– Ranking NFL quarterback salaries
– College football's highest paid coaches in 2014
– Highest paid player of each NBA team