Why is national media picking the Eagles over the Cowboys for NFC East title?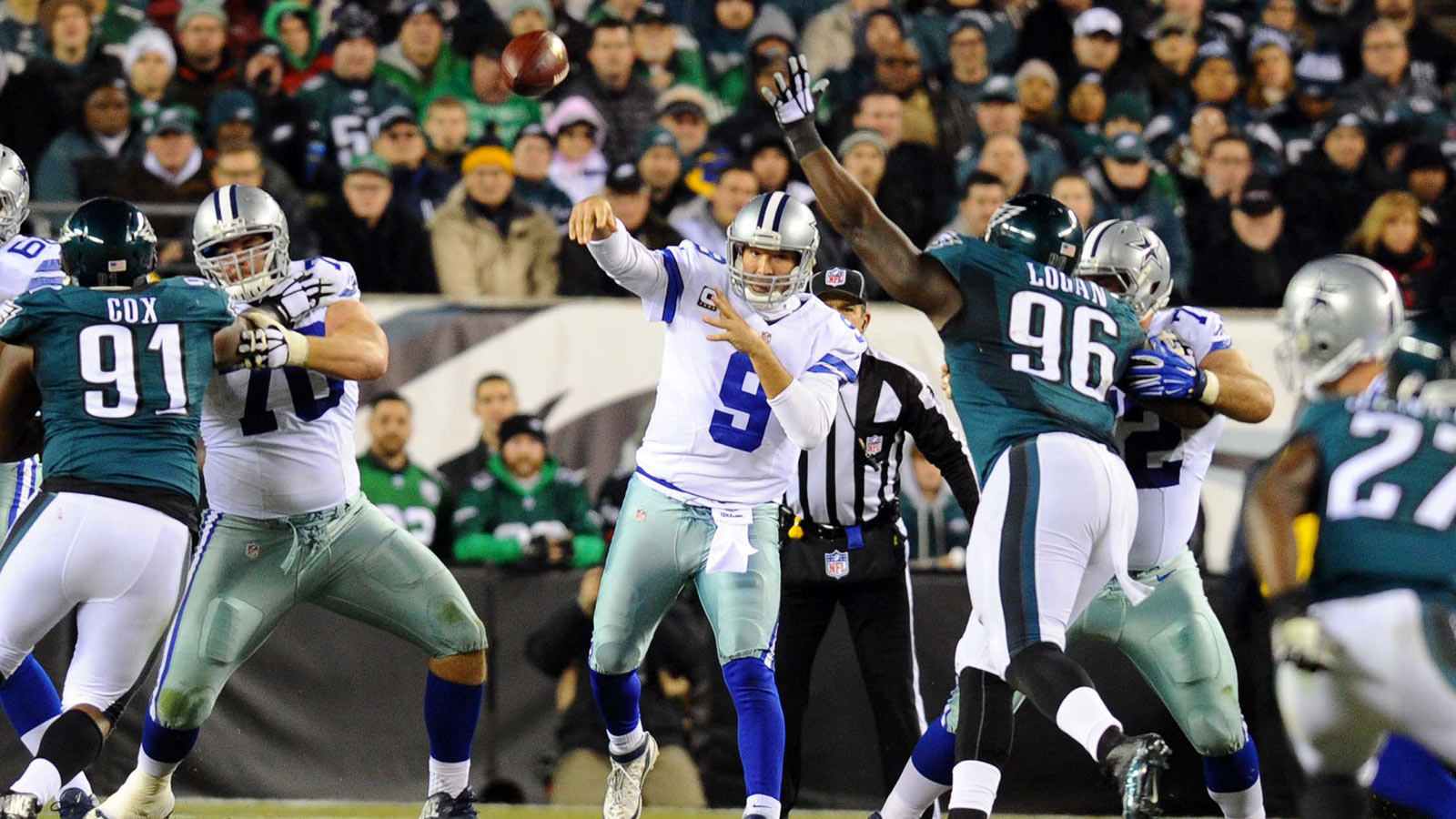 The Dallas Cowboys remain the odds-on favorite to win the NFC East in 2015 but the Eagles are getting a lot of love this week from some national experts. I'm not sure why SI.com's Peter King has the Eagles six spots ahead of the Cowboys because he wasn't real specific.
He mentioned that too much has been made about the Cowboys' improvement on the defensive side of the ball. And with Greg Hardy's fate in the hands of an arbitrator and Randy Gregory's slight frame, King may have a point.
I just don't see the fascination with Chip Kelly and the Eagles. DeMarco Murray is a great running back, but he won't be running behind the same quality offensive line. Quarterback Sam Bradford is an accident waiting to happen. I don't see him as a definite upgrade over Nick Foles.
The Eagles don't have any proven weapons at wide receiver, so that's not a position of strength. It's almost like folks think they can win with defense, but that secondary still looks pretty shaky. The Eagles haven't had a consistent playmaker at safety since Brian Dawkins left the building. The Cowboys have gone through a similar drought at that position since Darren Woodson retired in 2004.
Murray was successful last season in part because teams feared Tony Romo's arm. Don't look for Bradford to earn that type respect. And it's a longshot that he can avoid injury.
As we just learned with Cam Newton, teams pay huge money to quarterbacks based on hope. Bradford is not going to ignite this fan base. Kelly wanted to trade up in the draft for Marcus Mariota, but the Titans didn't bite.
FOX SPORTS
DAILY
COWBOYS

EDITION
I admire Kelly's outside-the-box approach but trading an explosive player such as McCoy doesn't make a ton of sense. Murray is a workhorse who isn't going to break a lot of long runs. He's also someone who rarely wants to come out of the game. Having a complementary back such as Ryan Mathews only works if he gets an occasional touch.
I think the experts picking the Eagles are also skeptical of the Cowboys' running backs. I get that. Joseph Randle is a loose cannon who recently mouthed off about Murray leaving yards on the field. That's a silly thing to say about the NFL's 2014 Offensive Player of the Year.
I think Darren McFadden will emerge as the lead horse in this backfield. At age 28, he has plenty of experience. And he's yet to have a breakout season after being a top-five pick by the Raiders. Owner Jerry Jones and McFadden both played at Arkansas. I believe Jerry thinks this was the steal of the offseason in free agency (not counting rookie La'el Collins).
McFadden's a better pass blocker than any of the other candidates. And from talking to him, I think he's the best leader of the group.
It's not often a 28-year-old tailback has a chance to completely change the narrative of his career. McFadden now has that opportunity.
The Cowboys have the better offensive line and receiving corps. Tony Romo is a far more accomplished passer than Sam Bradford. And despite being older, he's much more durable than Bradford.
The rivalry will be even better due to Murray's departure, but the Cowboys are the better team. And I'm not sure it's that close.
MORE FROM FOX SPORTS SOUTHWEST:
– PHOTOS: Cowboys Cheerleaders Auditions
– Ranking NFL quarterback salaries
– Oldest player on every NBA team
– College football's highest paid coaches in 2014