Mosley: Cowboys need to do everything to bring Murray back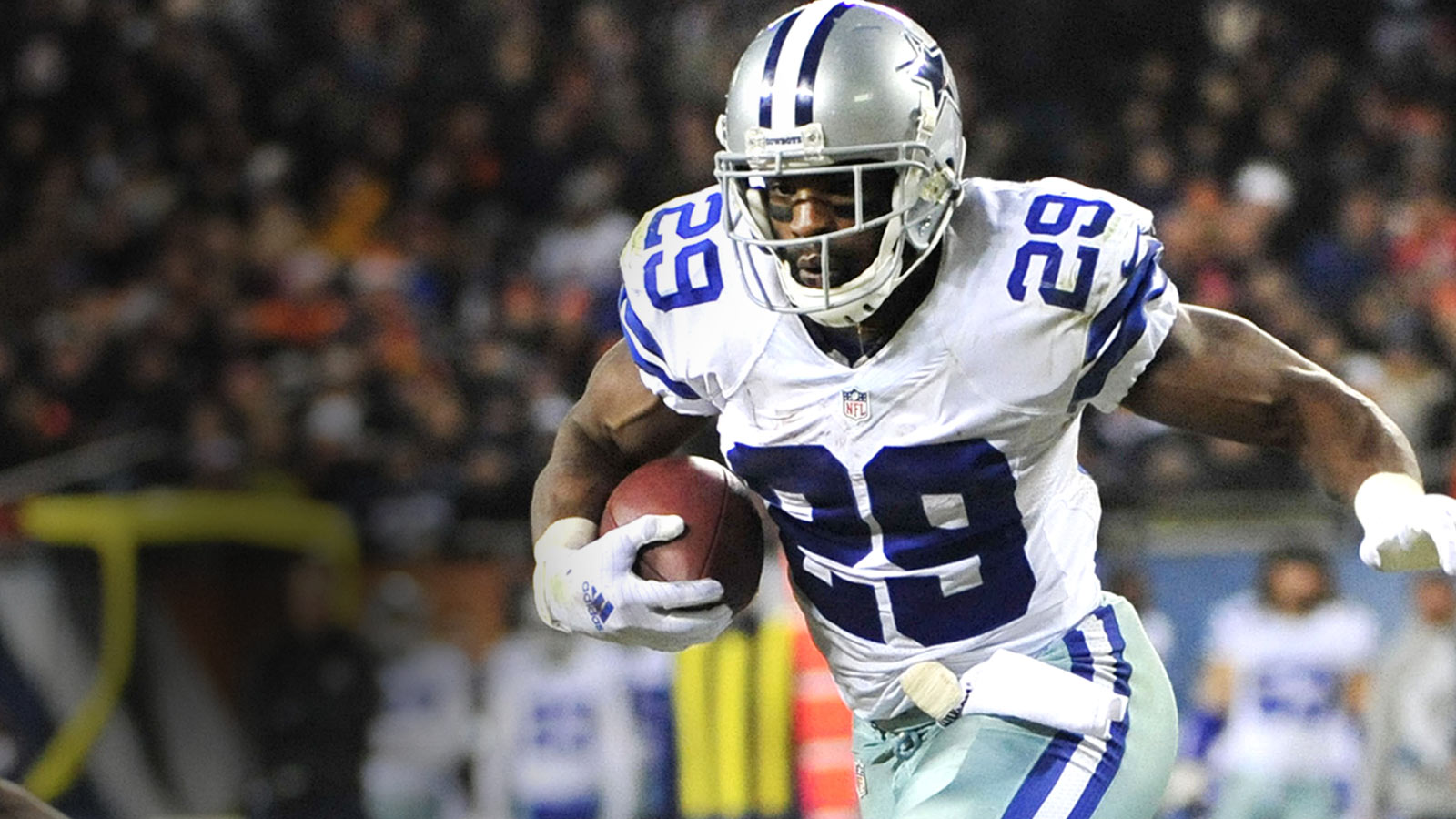 With the season DeMarco Murray just had, Cowboys fans should be at his beck and call. The Pro Football Writers of America named him the NFL's offensive player of the year earlier this week.
The only issue is the Cowboys gave him a staggering amount of carries this season (391), and then rode him hard in two playoff games. Historically, that amount of carries leads to diminished returns in ensuing seasons. Murray's willingness to play with a broken finger sent a strong message to his teammates, but it may have hurt his value in the long-run.
He'll turn 27 in February. Murray likely has four seasons left in the tank, but he's not going to receive a huge payday from the Cowboys. The team's first priority will be to sign Dez Bryant to a long-term contract. Bryant may be assigned the franchise tag, which will rub him the wrong.
I've been shocked by how dismissive fans have been of Murray. There's a belief that anyone could run for 1,845 yards behind this star-studded offensive line. How quickly folks forget that Murray made roughly half his yards after first contact. He was brilliant this season, and the Cowboys need to do everything possible to bring him back. Murray's biggest ally in this negotiation other than his agent is head coach Jason Garrett. And now that Garrett has a new 5-year, $30 million contract, maybe he can throw his weight around a bit. This organization needs to view Murray as the special talent that he's become.
"I think that idea of his mindset, his mentality, his demeanor, his toughness, I think that really, really helped the identity of our football team," Garrett said of Murray on Wednesday. "In many ways, he established the identity of our football team. The offensive line was a big part of it, to be able to hand the ball to a guy again and again and again and for him to be consistently performing at the level he performed, I thought it was really, really impressive. And again, I think it pervaded our offensive unit, pervaded our whole football team and made us all better."
I think Garrett believes Murray's every bit the leader on offense that Romo is. But Jones admitted Wednesday that it would be difficult to pay both players.
"It's going to be a challenge," Jones said. "Is it financially reasonable? No. Is it possible? Yes.
"But if you just looked at it from dollars and cents, it probably doesn't look reasonable. You have to figure out how you get there, but at the end of the day you realize it's going to be costly to have both of those players."
Jones isn't making any promises. He's the one who said midway through the season that Joseph Randle could probably run for 100 yards per week behind this offensive line. Well, Randle may soon find out.
MORE FROM FOX SPORTS SOUTHWEST:
– Highest paid coaches in college football
– Ranking NFL quarterback salaries
– Oldest player on every NBA team