Jerry Jones wants DeMarco Murray a Cowboy for life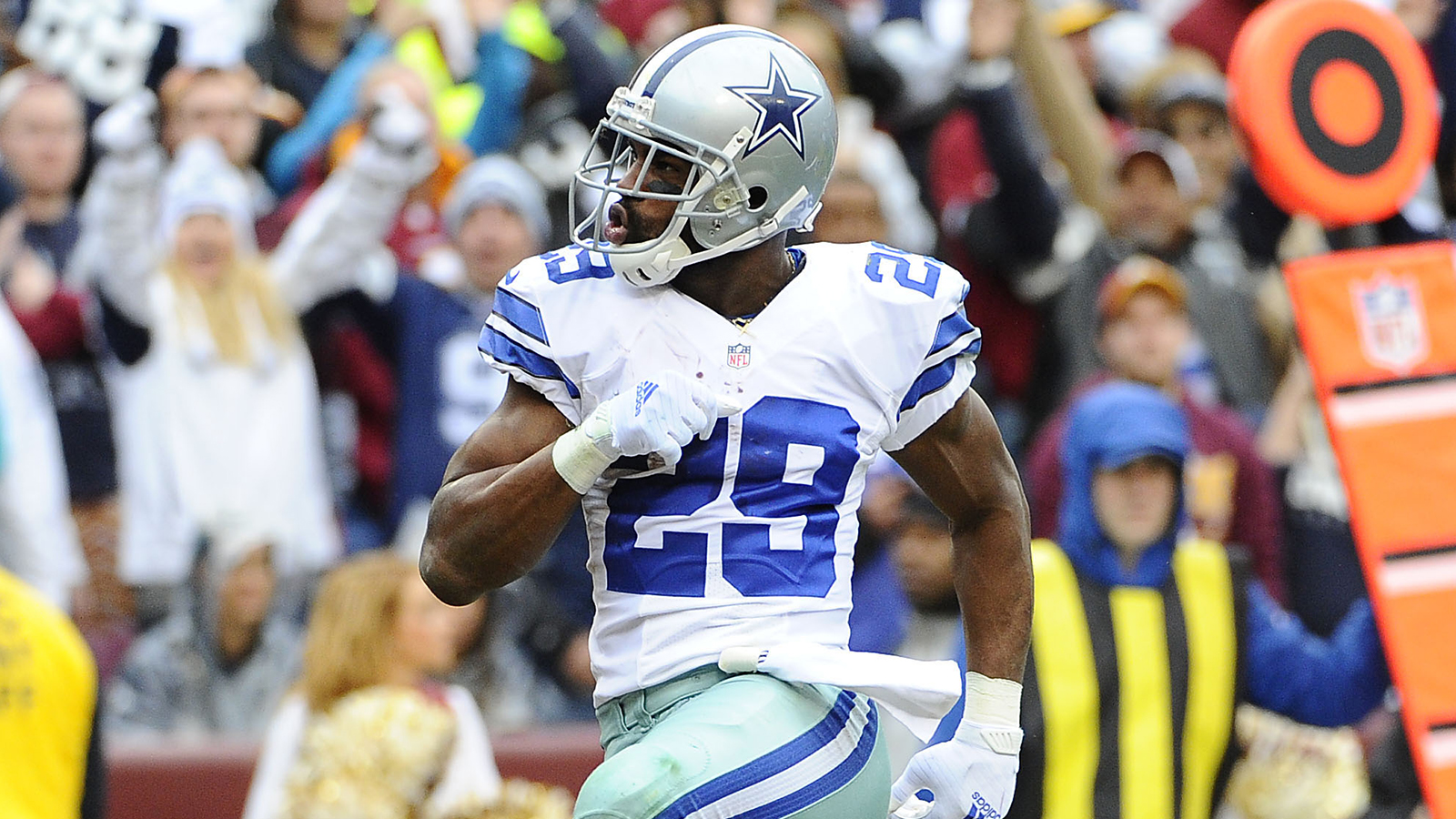 The Dallas Cowboys have some decisions to make. Speculation surrounds America's Team about which big names may or may not be a Cowboy in the near future, namely DeMarco Murray, Dez Bryant and Adrian Peterson.
All three reportedly want to be Cowboys, but Dallas might not be big enough for the three of them. Or at least the salary cap isn't.
So, whom do you keep? It seems Jerry Jones may have made his decision.
In Indianapolis this weekend for the NFL Combine, owner and GM Jones admitted he would like to see DeMarco Murray play his entire career in Dallas.
"We want DeMarco enough that I've got some serious flexibility in my [budget]," Jones told reporters according to ESPN Dallas. "[We] want Murray for his career as well."
FOX SPORTS
DAILY
COWBOYS

EDITION
"There's no question that Murray is an outstanding football player in my mind," he continued. "Our wish is to work something out, and we're going to strive to do that to the extent that we can. There's some unique circumstances here. He won (offensive player of the year). We had the top rushing game, so relative to values, that creates some things that wouldn't be there had we not had some of the success that we've had."
And while Murray's success on the field has led to him being a hot commodity, Jones doesn't expect the same production from the running back next season. And that's not a dig at Murray.
"Murray is such a warrior and Murray is such a horse, he'd actually get upset if you took him out of the game," Jones said according to the Dallas Morning News. "But it was [not] the thing to do for Murray to let those guys have more touches. … I don't think we would go into a season now with Murray thinking that he was going to have the load that he had last year. I don't believe we would."
So, it seems Jones has made his pick. Is it possible that the Cowboys could have both Murray and Peterson? Or both Murray and Bryant (Thank you, franchise tag)? But they certainly cannot have Murray, Peterson and Bryant.
Or can they?
MORE FROM FOX SPORTS SOUTHWEST:
– Ranking NFL quarterback salaries
– College football's highest paid coaches in 2014
– Oldest player on every NBA team
– Highest paid player of each NBA team