Jason Witten chasing Super Bowl, not Tony Gonzalez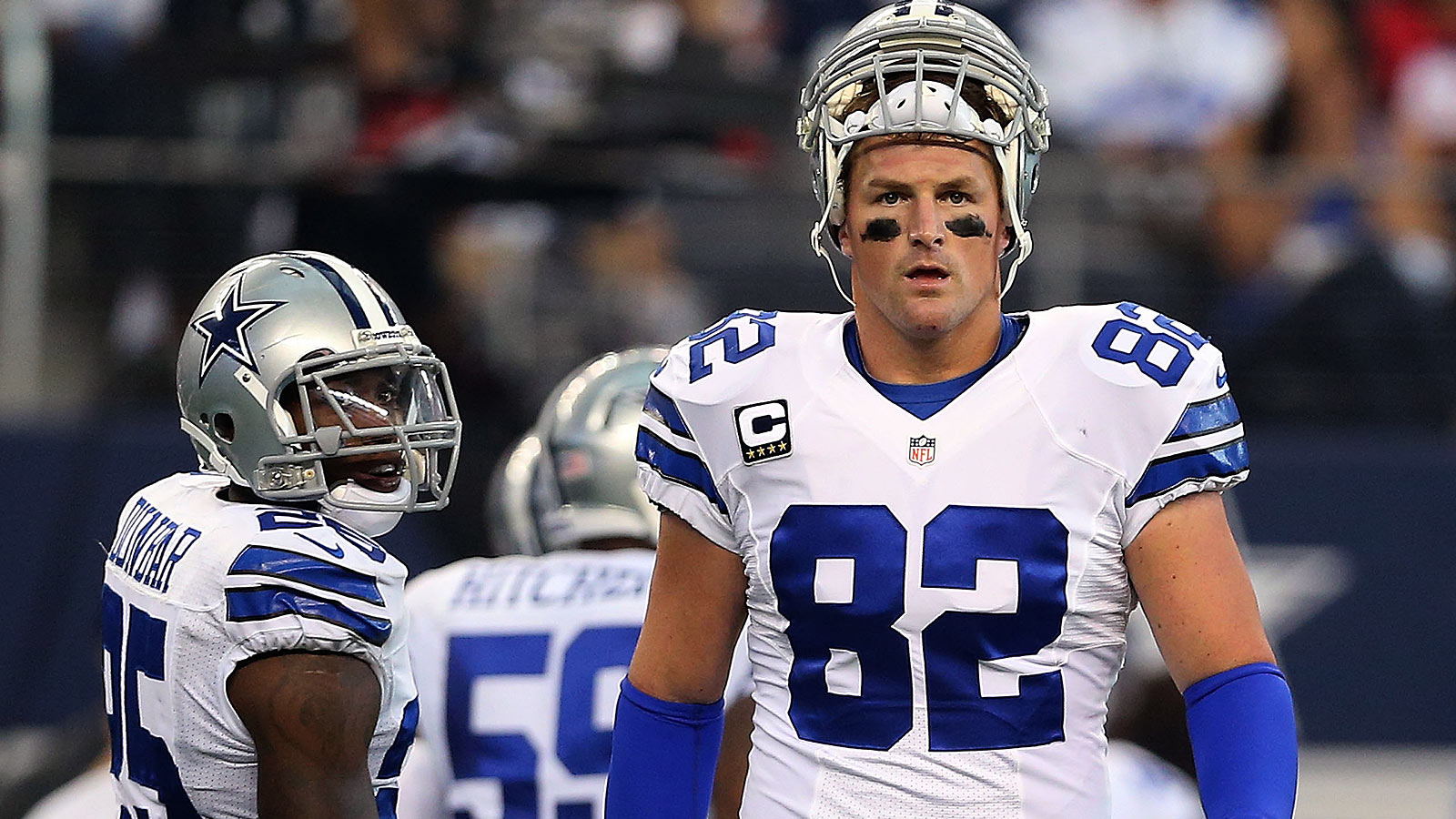 IRVING, Texas — Cowboys tight end Jason Witten is the only active tight end today who could catch up or surpass retired tight end Tony Gonzalez's records, but the 10-time Pro Bowler is more after what Gonzalez never had: a Super Bowl win.
" I really don't think much about Tony and his record," Witten said Tuesday on KESN-FM in Dallas. "Obviously, at this point, I've been able to have some of those accomplishments. And they're great. But what really motivates me every day is trying to get a Super Bowl ring."
Witten surpassed the 10,000-yard mark in 2014 for a career total of 10,502, trailing Gonzalez's 15,127. Gonzalez finished his career with 1,325 catches and 111 touchdowns. Witten rests at 943 catches and 57 touchdowns heading into his 13th season all with Dallas.
The third-rounder from 2003 out of Tennessee could catch Gonzalez's catch total. After all, Witten did record the NFL record for most catches by a tight end in a game (18) and a single season (110), both of which occurred in 2012. However, with the Cowboys' emphasizing the run game and throwing receiver Dez Bryant jump balls in the red zone, Witten has seen his touchdowns decline. He also hasn't recorded a 1,000-yard season since 2012.
The two-time All Pro realizes he probably won't break Gonzalez's marks.
"I really don't think anybody will probably ever get to Tony Gonzalez, but I think he set the bar pretty high and set the standard," said Witten. "For me, it's simply about what you're trying to do, what you're trying to create and how you play and play at a high level. And, for me, as I said, we kind of have to start over and build as a team. I think you have to do that individually."
This off-season, Witten has gone back and looked at his game tapes to see where he can improve, which he claims is the only way a player can keep playing at a high level every season.
"That's why I play at a high level and do the things that allow me to be successful and help our team be successful. So, those are the things I keep going back to."
MORE FROM FOX SPORTS SOUTHWEST:
– PHOTOS: Cowboys Cheerleaders Auditions
– Ranking NFL quarterback salaries
– Oldest player on every NBA team
– College football's highest paid coaches in 2014