Cowboys superstar Jason Witten draws strength from helping kids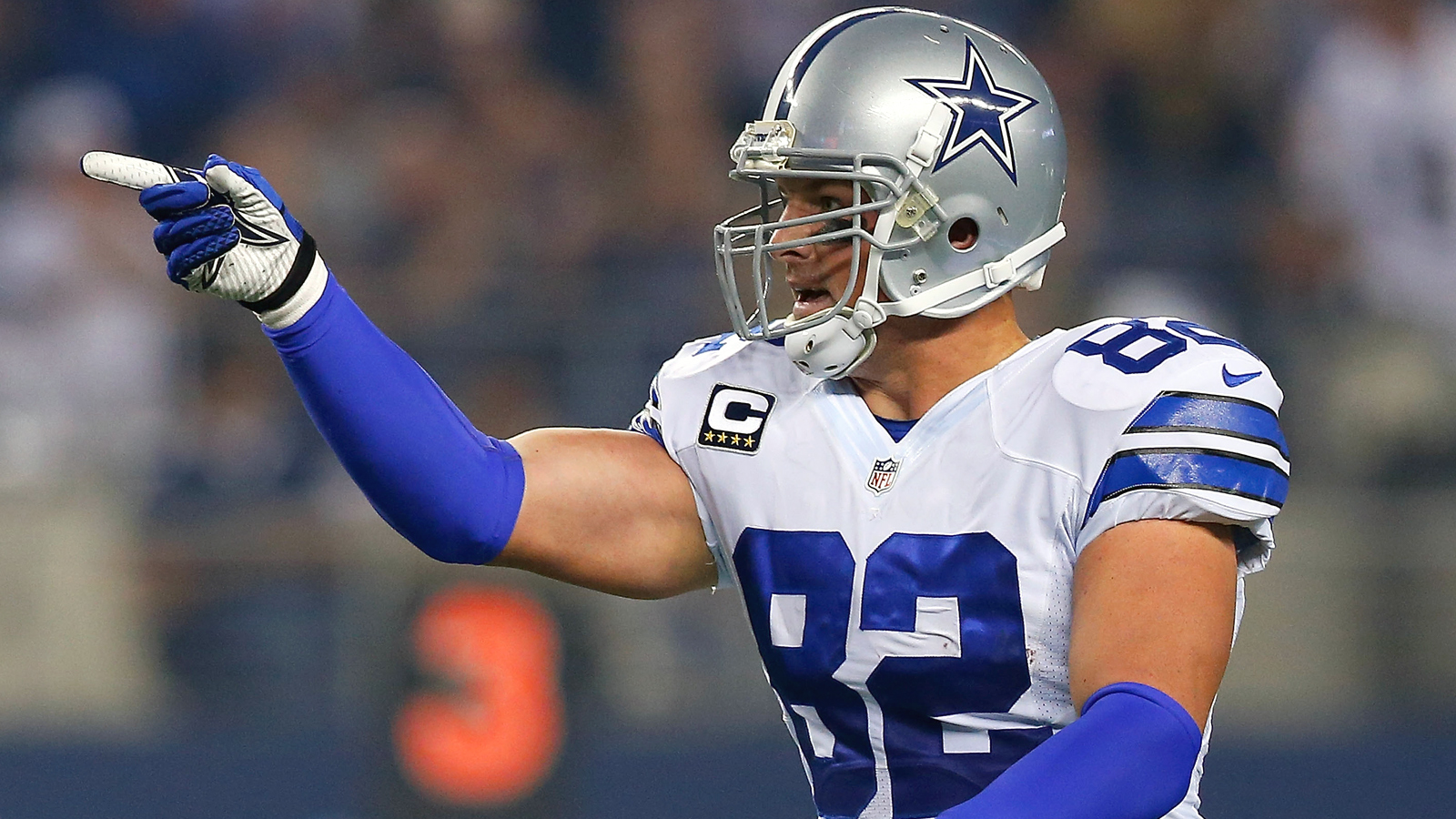 Cowboys tight end Jason Witten is an 11-time Pro Bowler and six-time All Pro. The 33-year-old is entering his 13th season of his career. Fans and analysts alike wonder what keeps Witten going on with a career that has featured playing through sprained ankles, bruised ribs, a broken jaw, and a lacerated spleen.
"This does," Witten said Sunday at the sixth annual Citi Jason Witten Football ProCamp. "This stuff is great. I love playing football. I love the off-season. I love the studying, going through and watching the tape, the grind of the evaluation process and what you can do better. I enjoy that.
"Then have the opportunity to see the excitement during events like this, and obviously giving back to the community is huge part of that platform that I want to have as a player and as a person all into one and hopefully be a champion."
Witten was on-site for his two-day camp at Liberty Christian School in Argyle, Texas, just northwest of Dallas. Over 480 kids grades first through eighth attended Witten's camp that featured area prep and college coaches running drills.
Campers experienced different drills aimed at improving football fundamentals. Each attendee received a camp t-shirt and a team photo autographed by Witten.
"I've done a camp in Tennessee for a long time, but this is home for me," said Witten. "Obviously a lot of Cowboys fans. It's a great opportunity to see these kids and they look up to you. Just to be around them for a couple days and be a role model. I enjoy it."
The Citi Jason Witten Football ProCamp even teamed up with the Boys and Girls Club of Greater Dallas to help disadvantaged youth attend camp with scholarships. Witten's goal with his camps is to always target different kids.
"Get a lot of feedback from those kids that you can reach," Witten explained. "It's been good. Good turnout. Obviously any time you can give back to the community, you take advantage of that."
MORE FROM FOX SPORTS SOUTHWEST:
– PHOTOS: Cowboys Cheerleaders Auditions
– Ranking NFL quarterback salaries
– Oldest player on every NBA team
– College football's highest paid coaches in 2014