Cowboys get La'el Collins to add to strong offensive line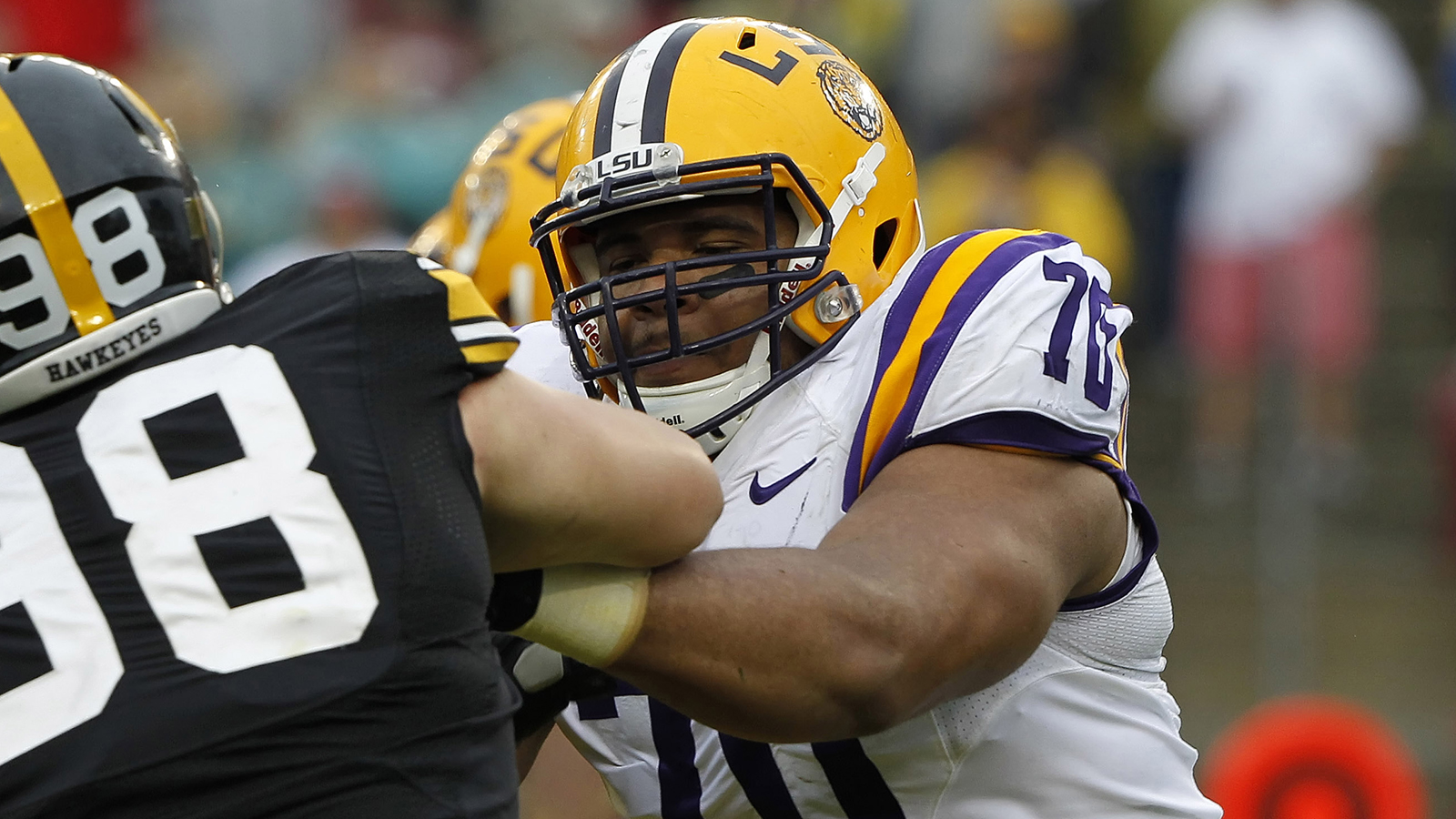 IRVING, Texas – The Dallas Cowboys promised La'el Collins two things: One, the same thing as all other bidders for the services of the first-round talent who slipped into the undrafted-free-agent pool: A three-year guaranteed salary of $1.65 million, the UDFA max. And two, a chance to join "The Great Wall of Dallas II," what one wag is calling "The Legion Of Room," what Cowboys owner Jerry Jones called, in his Wednesday night pitch to the player, "the best offensive line in football."
Before last Thursday's draft, Collins was an automatic first-rounder. But he went undrafted after Baton Rouge (La.) police said they wanted to talk to him in connection with the murder of a woman and the subsequent death of her baby boy. Baton Rouge police said all along that Collins was not a suspect in the case but teams nevertheless red-flagged him until this week, when a paternity test found Collins is not the father of the deceased child and a polygraph test demonstrated he was being truthful about not being involved in the double-homicide.
Jones hosted a gathering at his Dallas mansion that featured members of Collins' family along with QB Tony Romo and the Cowboys offensive linemen. Collins was told he might begin his career at guard (Ron Leary is presently the left guard) but eventually compete at right tackle (Doug Free's spot).
The Cowboys already have Tyron Smith, Travis Frederick and Zach Martin as young Pro-Bowl-caliber players grabbed in the first round. And now they have what they believe is a fourth — but grabbed as an undrafted steal.
MORE FROM FOX SPORTS SOUTHWEST:
– Ranking NFL quarterback salaries
– Oldest player on every NBA team
– College football's highest paid coaches in 2014