Cowboys fan sues NFL for $88 billion for overturning Bryant's catch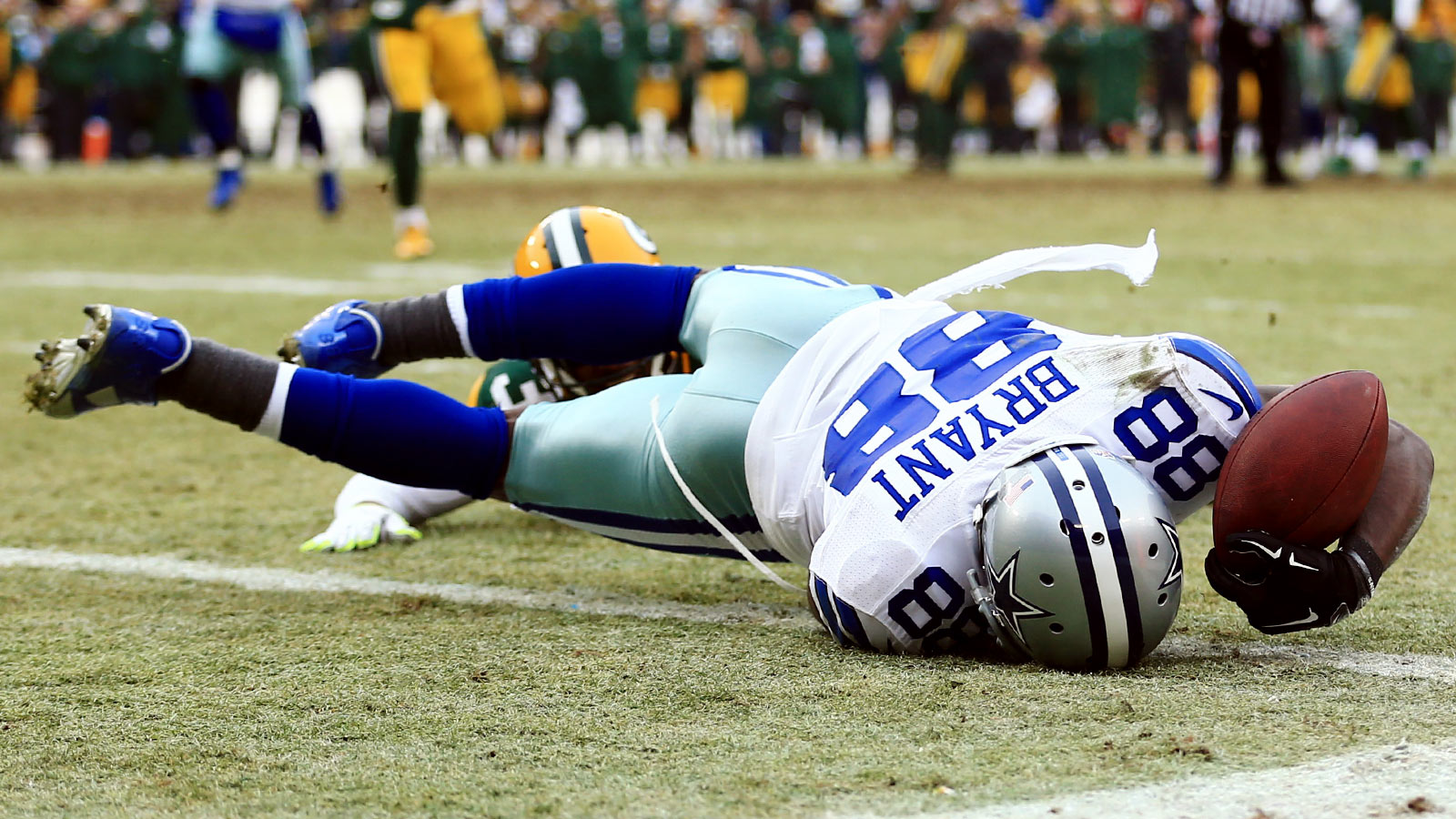 Not satisfied with the NFL's ruling on Dez Bryant's "Uncatch" against the Packers, a Dallas Cowboys fan is seeking justice through the courts.
The Dallas Morning News reports that Terry C. Hendrix has filed an $88 billion (88 — Bryant's number, get it?) federal lawsuit against the NFL claiming fraud.
Hendrix names NFL commissioner Roger Goodell, head of officiating Dean Blandino and referee Gene Steratore in the lawsuit.
Bryant's attempt in the playoff game was originally ruled a catch on the field and would have given the Cowboys the ball at the Green Bay goal line late in the fourth quarter. After the call was overturned by a replay review, the Packers ran out the clock for a 26-21 win.
The Uncatch has been a subject of controversy ever since.
However, Hendrix' lawsuit — filed on behalf of Bryant, all Cowboys fans and "all people in or and from the sovereign Republic of Texas" — probably won't get very far.
For one, Hendrix is not in Texas. He's incarcerated in a correctional facility in Canon City, Colorado. Also, Hendrix has a history of filing frivolous lawsuits.
But you have to like Hendrix' panache. The exact amount he is asking for in damages is $88,987,654,321.88. Surely, Dez would throw up an "X" for that.
Follow Keith Whitmire on Twitter: @Keith_Whitmire
MORE FROM FOX SPORTS SOUTHWEST:
– Highest paid coaches in college football
– Ranking NFL quarterback salaries
– Oldest player on every NBA team