Dez Bryant tweets feeling 'betrayed' amid rumors of scandalous video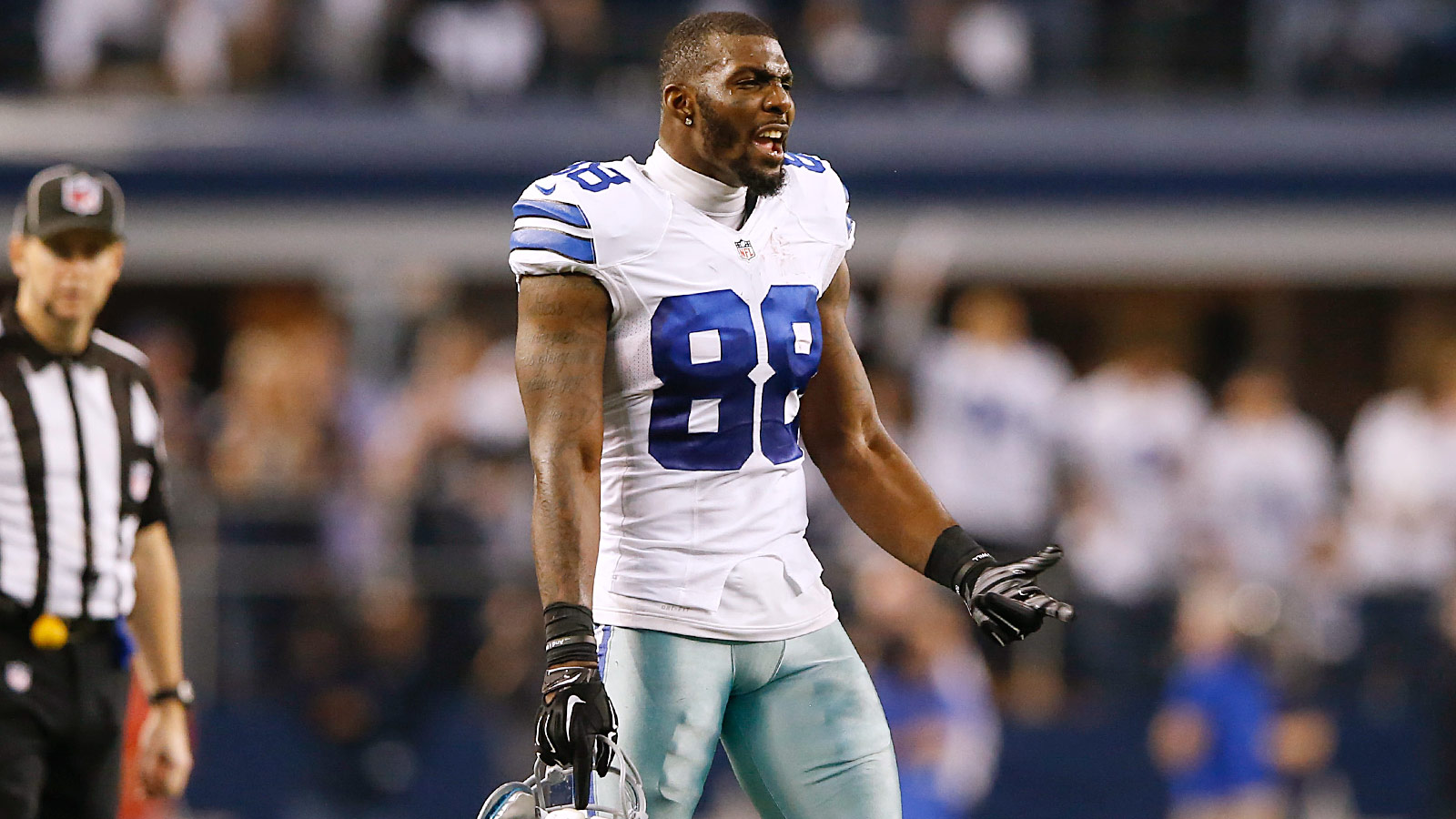 At one of the most pivotal points in his life, Dez Bryant appears to be going through some serious, and very public, emotional turmoil.
Bryant has shared his troubled thoughts on Twitter in the past week while rumors of a scandalous video of the Dallas Cowboys star have gone viral on social media.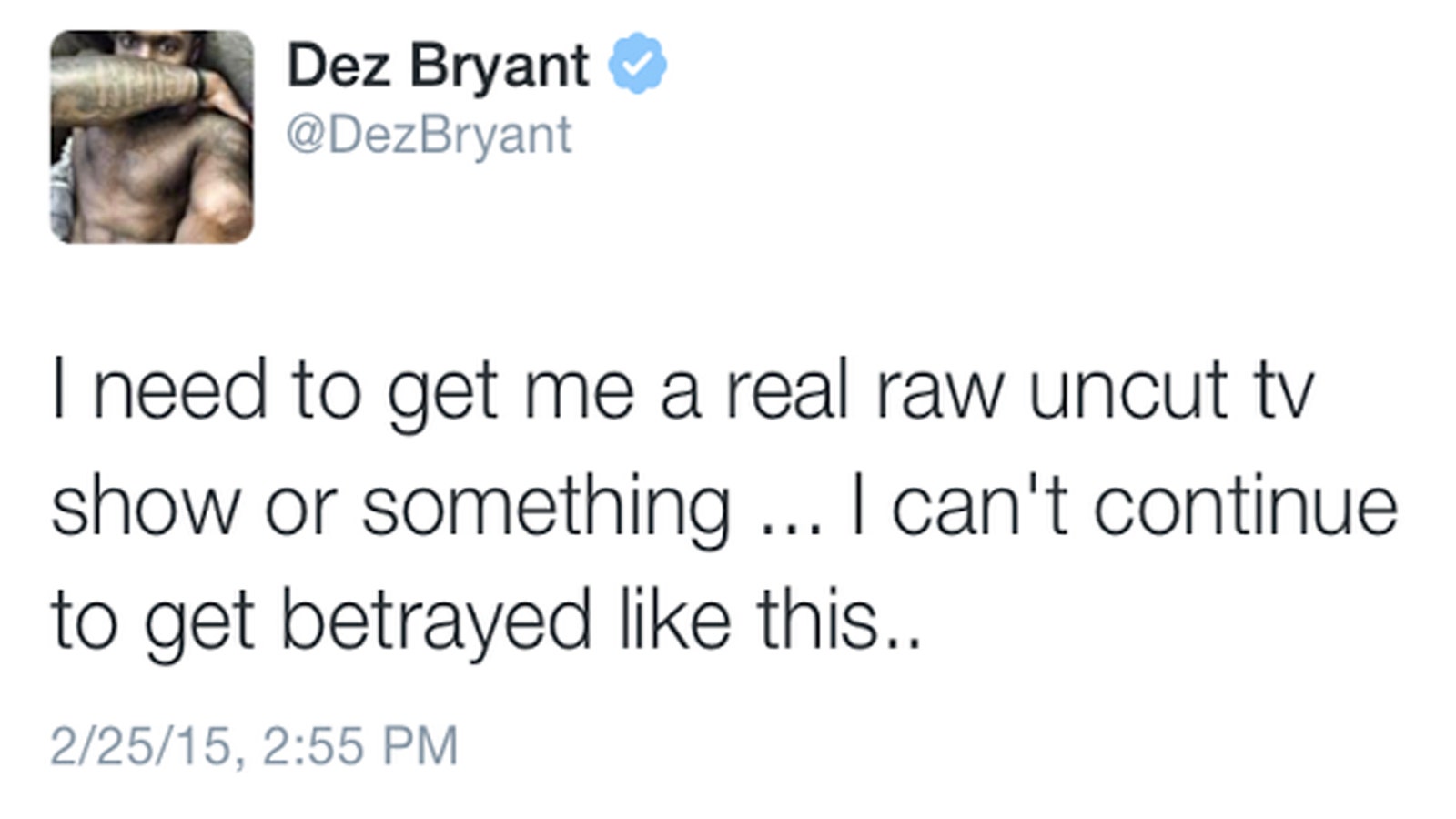 "I need to get me a real raw uncut tv show or something … I can't continue to get betrayed like this," Bryant tweeted Wednesday. The tweet has since been deleted.
Last Friday, Bryant posted a message saying, "Just quit with the b.s. … It's clear as day what's going on… I might need to do a exclusive interview about my life these past 5 years since the world is destined to know…"
He added: "I'm not ashamed of any of my past incidents because that's what made me who I am today."
— Dez Bryant (@DezBryant) February 20, 2015
Bryant, who has spent his first five years in the NFL with the Cowboys, hasn't been afraid to express his feelings while his future with the team hangs in the balance. A free agent, Bryant has long voiced his frustration with the team for not yet giving him a long-term contract.
Bryant began speaking out before the season, then went out and had his third straight season of 1,000-plus receiving yards and led the league in TD catches (16). However, the end of the Cowboys' postseason run was especially bitter for Bryant, as it came after his big catch against the Green Bay Packers was overturned in one of the most controversial calls of the year.
Still, Bryant was named to his second straight Pro Bowl and headed into the offseason with the hopes that he'd get the big-bucks deal he'd earned. But so far, by all accounts, the Cowboys are no closer to giving Bryant such a deal, and are prepared to retain him for another year by putting the franchise tag on him — guaranteeing him about $13 million for next season.
Now with the March 2 deadline for the team to make that move looming, Bryant, who has a history of off-the-field troubles, is the subject of rumors about a scandalous video that's supposedly set to be released any day now. But no one has confirmed seeing any such video, or indcated they know what might be on it.
Cowboys executive vice president Stephen Jones told FOX Sports Southwest on Tuesday that he has no knowledge of any such video.
MORE FROM FOX SPORTS SOUTHWEST:
• Ranking NFL quarterback salaries
• College football's highest paid coaches in 2014