Dez Bryant attempts last-minute contract Hail Mary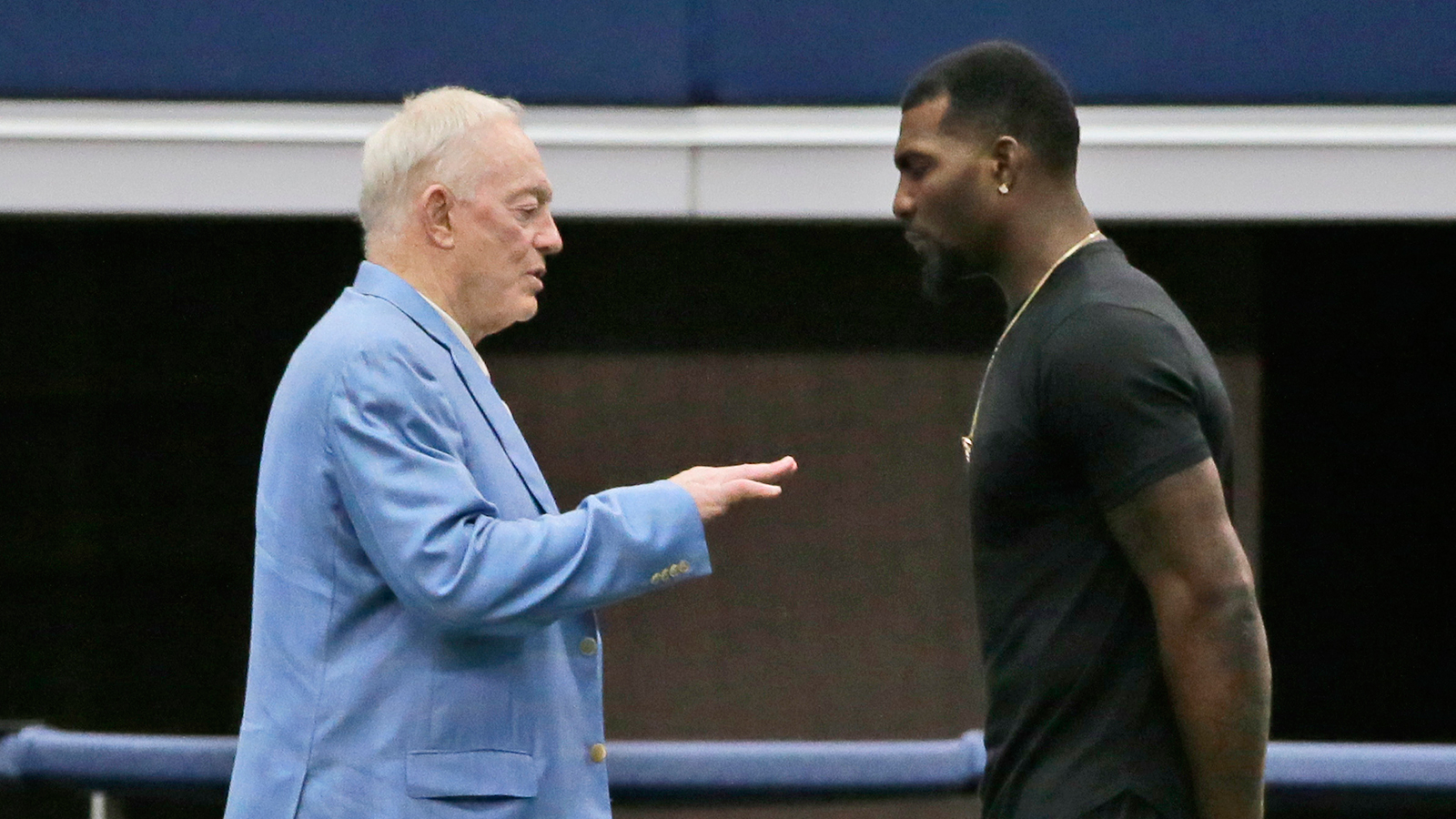 Another No. 88 has become part of a Hail Mary. But Dez Bryant's comes in the form of a last-minute negotiating ploy.
Bryant called Cowboys executive vice president Stephen Jones and threatened to skip training camp and miss regular-season games if he didn't have a long-term contract before Wednesday's afternoon deadline, according to ESPN's Ed Werder.
Jones told ESPN that call didn't happen.
What it sounds like is one last-ditched attempt by Bryant and his representatives to gain some leverage. The Cowboys will likely call Bryant's bluff on this one. They'd love to have a long-term contract in place, but there's no sign it will happen before Wednesday at 4 pm. Jerry Jones and son Stephen don't believe for a second that Bryant has the fortitude to leave $750,000 single game checks on the table. And since Bryant couldn't even bring himself to skip an entire minicamp, what makes anyone think he'd miss games?
As much as I love football…on my beautiful babies.. I apologize #cowboynation but I will not be there if no deal #fact

— Dez Bryant (@DezBryant) July 13, 2015
Jerry can't muster a lot of sympathy because he rightly believes $12.8 million is a lot of money for one season. Bryant hasn't been able to view this as simply business, and that's understandable. He's seen left tackle Tyron Smith rewarded with a lucrative long-term contract. Bryant also watched the Cowboys decide not to spend lavishly on DeMarco Murray.
He'll show up at some point and compete just as hard as ever. But his absence in training camp could serve as a distraction for a potential Super Bowl contender.
And there's one more angle that no one's really talking about. If Bryant becomes convinced that Tony Romo isn't lobbying for him hard enough, it could cause friction. That's what happened between Drew Brees and Jimmy Graham heading into last season.
It would bother Bryant immensely to be separated from his teammates during training camp. Jerry's betting that Bryant doesn't have the resolve for that approach. And he's probably right.
This Hail Mary will likely fall incomplete.
MORE FROM FOX SPORTS SOUTHWEST:
– PHOTOS: Cowboys Cheerleaders Auditions
– Ranking NFL quarterback salaries
– Oldest player on every NBA team
– College football's highest paid coaches in 2014