Cowboys-Lions game averages 42.3 million viewers on Sunday afternoon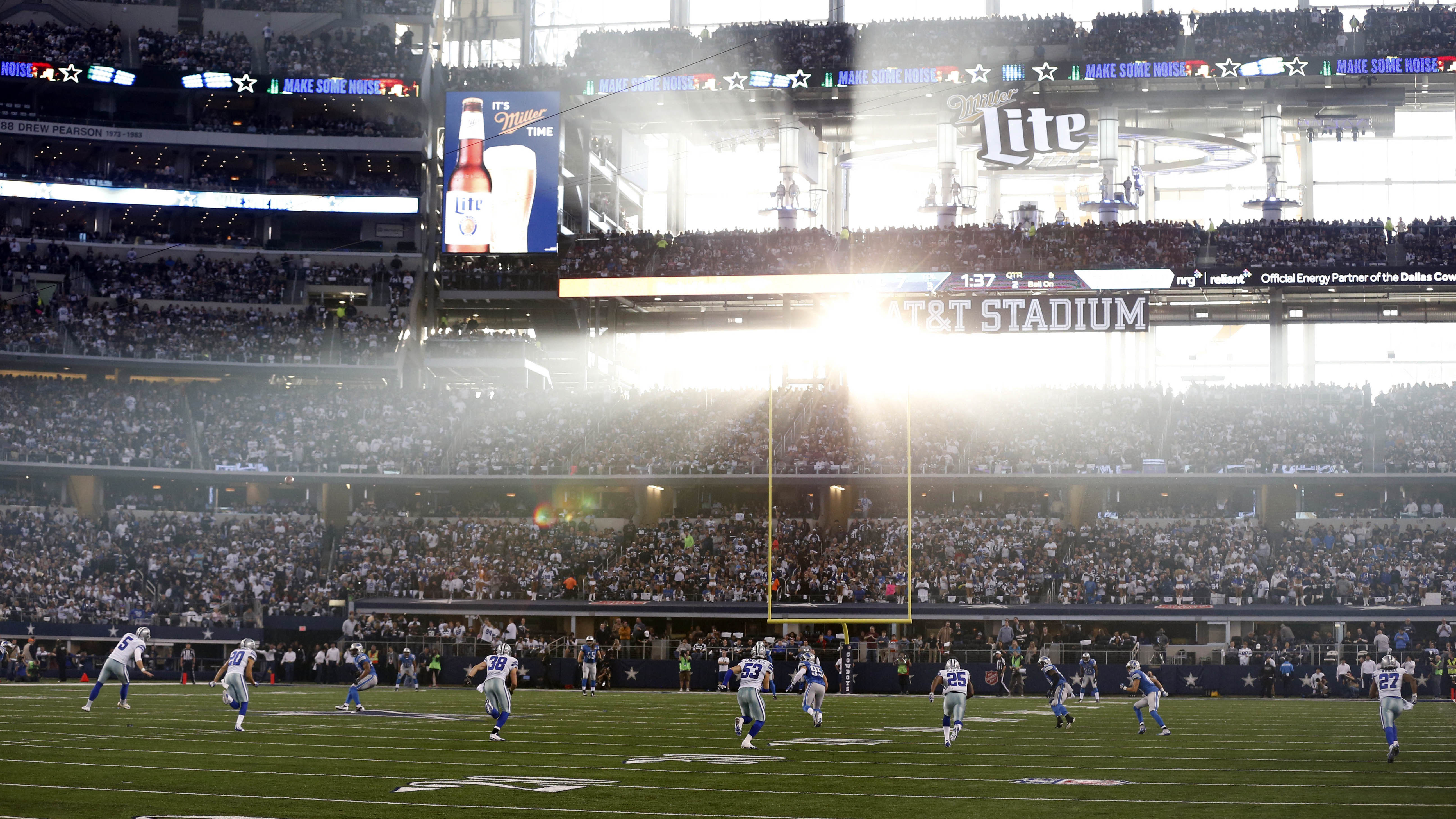 To say the Cowboys' return to the playoffs had a favorable impact on TV ratings might be a bit of an understatement.
The NFL and Nielsen released their weekend ratings for this year's NFL wildcard games on Monday evening, and the numbers were paced by the Cowboys' Sunday afternoon win by a landslide. The 24-20 win against Detroit, aired on Fox, drew an average of 42.3 million viewers, making it the third-most watched wildcard game in league history.
The only games to top that number were last year's first-round matchup between San Francisco and Green Bay, which drew 47.1 million viewers, and the 2012 game between Denver and Pittsburgh, which drew 42.4 million.
The Cowboys' presence on the weekend schedule did wonders for the NFL's average ratings, as well. The combined average viewership for the other three games this past weekend – Cincinnati-Indianapolis, Baltimore-Pittsburgh and Carolina-Arizona – was 26 million viewers. Adding to the Cowboys' total to that number bumps the average to 29.9 million.
In fact, the Cowboys nearly doubled the ratings of Saturday afternoon's wildcard matchup. The Panthers' 27-16 win against the Cardinals drew an average of roughly 21.7 million, giving that matchup about 51 percent of the viewership of Dallas-Detroit.
The Steelers and Ravens drew averaged 28 million viewers, while the early Sunday game between the Bengals and Colts averaged 28.3 million.
MORE FROM FOX SPORTS SOUTHWEST:
– Highest paid coaches in college football
– Ranking NFL quarterback salaries
– Oldest player on every NBA team