DeMarco Murray family source: 'He's joining the Eagles'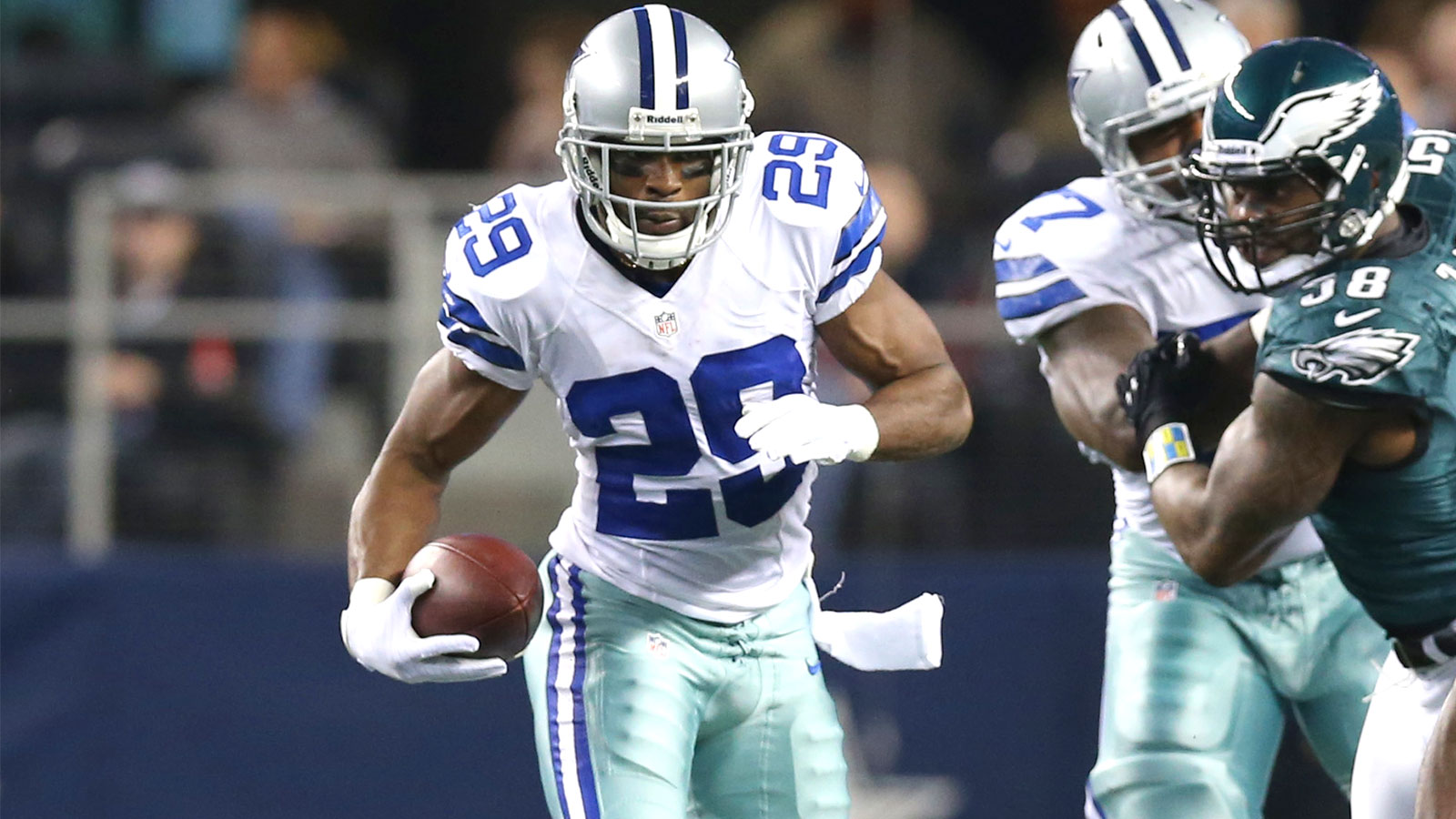 DeMarco Murray has traveled to Philadelphia with sources close to the Cowboys free-agent running back telling 105.3 The Fan that Murray family members are communicating a simple message.
"He's joining the Eagles," a source close to the family said.
There has been a face-to-face meeting with Cowboys coach Jason Garrett after a recent Mavs game. There has been a phone call placed directly from Murray to Eagles coach Chip Kelly. There have been rumors of courtships in Jacksonville, Arizona, Indy and Oakland.
But all along, there has been Dallas Cowboys management holding tight to its long-standing desire to avoid overpaying the position of running back … while at the same time hoping there was a way to retain the NFL's 2014 rushing leader and Offensive Player of the Year.
The Eagles just agreed with Ryan Mathews (but could "un-do" that, in theory) and already employed Sproles, so their backfield is fairly occupied. But while the Murray visit might've started as a way to drive up Dallas' offer, it is no longer that.
The Cowboys never wished to go above-and-beyond for Murray, judging him to be a good player who had a great year, and judging the position of running back as one that very rarely merits giving a high-dollar second contract to a guy at or older than 27. That was never an "insult" to Murray, anymore than it was an "insult" that dozens of other clubs didn't line up to pay him. Dallas' threshold is/was, our sources say, $6 million a year. Murray's desire is $9 million a year. The Cowboys aren't moving that direction … and maybe the Eagles are only moving there a bit, while taking advantage of a player who feels disrespected in Dallas — despite the efforts of pals Garrett, Romo, Bryant and Witten to make him feel otherwise.
As COO Stephen Jones told FOX Sports Southwest, Dallas had what we've called a "shop-'til-you-drop" philosophy here — with the "drop" being the hope that an affordable Murray would drop back to Valley Ranch. … Instead, DeMarco's friends-and-family plan is ready to drop to the Eagles.
MORE FROM FOX SPORTS SOUTHWEST:
– Ranking NFL quarterback salaries
– Five-star recruits who were never stars in college
– Biggest football recruiting steals of the past decade