Cowboys will interview Manziel at combine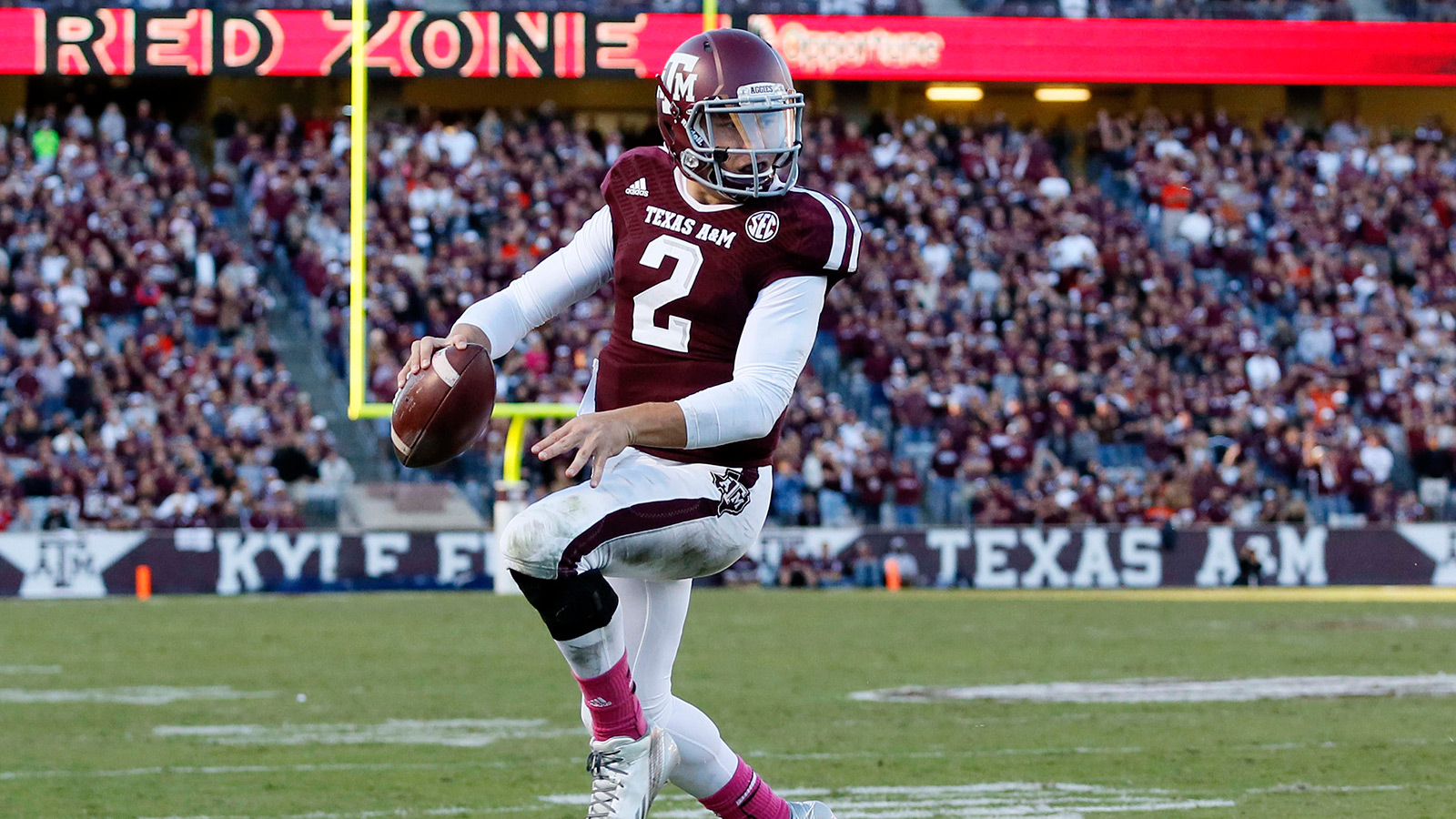 The NFL Combine allows each team to conduct interviews with 60 draft-eligible prospects. It's a club's chance to pinpoint guys it likes, a chance to get unanswered questions addressed … and maybe a chance to grab a headline or two?
Surely that's not the Dallas Cowboys' motivation in opting to designate Texas A&M quarterback Johnny Manziel as one of its interviewees … right?
Manziel, who measured in at 5-11 and ¾ but tells the assembled media in Indianapolis that he feels like like he "plays 10-feet tall," is an attention-getter. He's also a candidate to be the No. 1 overall pick and surely will go in the top 10 slots on the May NFL Draft.
Dallas drafts 16th. So why bother?
"He's a great football player and someone I admire a great deal," coach Jason Garrett says. "If you're a fan of football and you watch Texas A&M play, he's something else. He's done an amazing job in a short period of time during his career for that program. He's really fun to watch."
And now the Cowboys will watch Manziel – and 59 other candidates — for 15 minutes in an interview Dallas fans hope is an exercise in evaluation and not showmanship.