Cowboys will go with status quo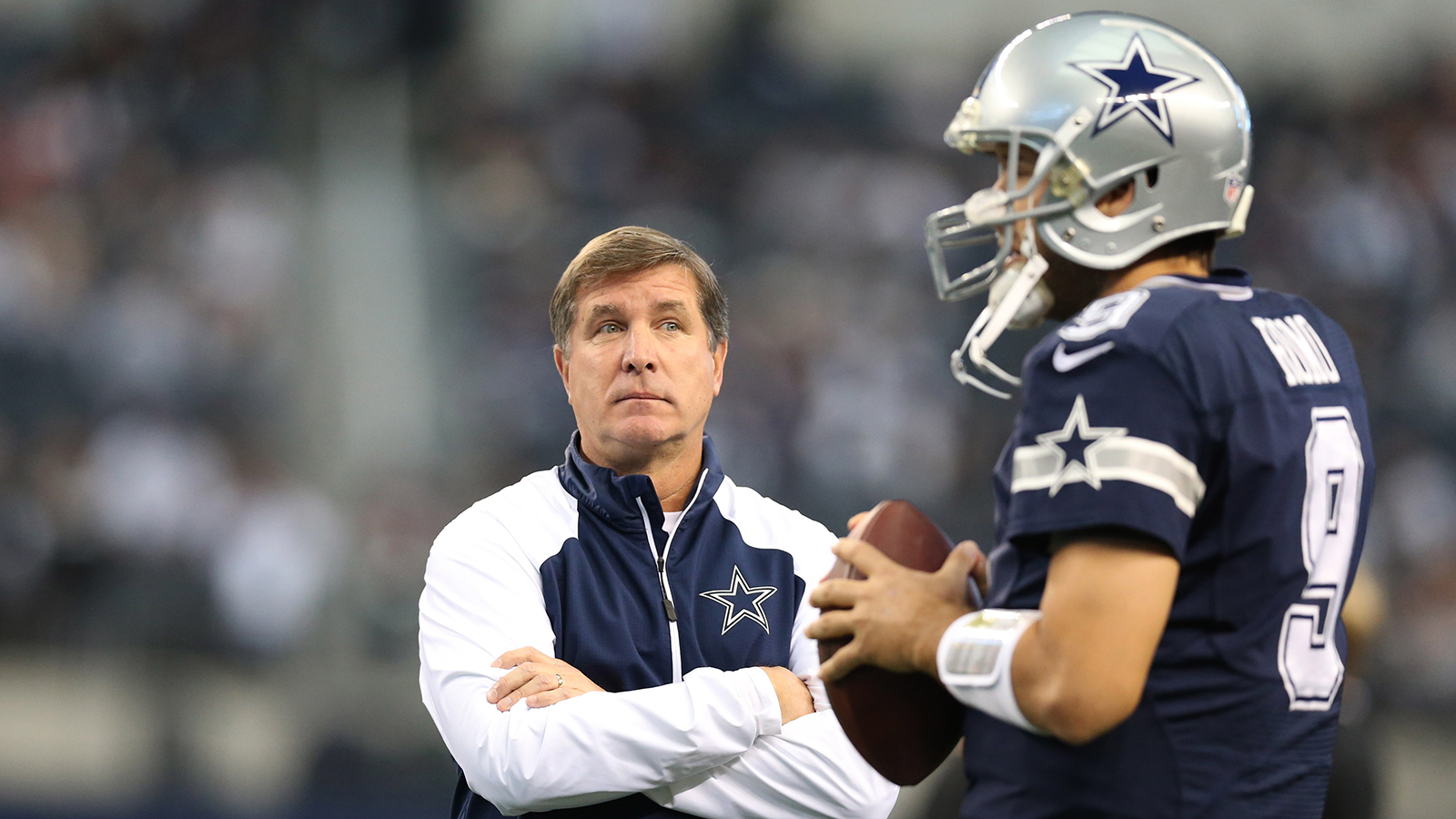 Happy times are here again for your Dallas Cowboys. According to a CBS report Sunday, Bill Callahan will once again call offensive plays in 2014.
There were rumblings about Norv Turner having an interest in returning, but that would be too inspiring for this organization. The Cowboys will go with status quo because the offensive, quite frankly, wasn't nearly as horrible as the defense. Sure, Jason Garrett decided to send quarterbacks coach Wade Wilson to the press box in order to assist Callahan with passing plays … but doesn't every team do something like that? No?
The one thing you can say for Callahan is that his offensive line was vastly improved this season. Maybe it can become even better if he's allowed to work with the unit fulltime. It's hard to say that Jason Garrett accomplished much by giving up his playcalling duties. It's not like his game management skills improved all that much. Any thought that that being a walk-around head coach would allow him to make an impact on the defensive side of the ball was laughable in the first place.
I still think there's a decent chance that Garrett's calling plays next season. If you're probably going to get fired anyway, you might as well go down swinging. Garrett spent much of the season relaying the plays into Tony Romo when they came in from the press box. He became more of a bystander than a head coach during games. He still has plenty of say in the game plan each week, but we all know how that can change during the course of a game.
Callahan's background is in the West Coast offense. It was obvious from the start that he'd struggle with the passing game. The more surprising part was his lack of commitment to the running game. The Cowboys actually showed tremendous improvement in that area late in the season, but they still ranked 24th overall. Garrett would've been justified in making a change based solely on what happened in the second half of a loss to the Green Bay Packers. The Cowboys continued to throw the ball late in the game, which helped the Packers erase a 23-point halftime deficit.
Callahan is an extremely intellectual coach, but that doesn't mean he's a great playcaller. He's at his best when teaching offensive linemen on a weekly basis. If Callahan retains his playcalling duties, it will just reinforce the perception that Jerry Jones is in charge of everything. If only Jerry would step back and see if Garrett could figure this thing out on his own. It's the only way we'll know if he's the long-term answer as head coach.
Callahan is benefiting from how poorly the defense played this past season. It's not an impossible sell to fans for Callahan to return as the playcaller. But if he tried to bring Monte Kiffin back for another season, he might have a mutiny on his hands. It's in Kiffin's best interest to retire at this point. He had a terrible run at USC followed by last season's debacle with the Cowboys. This is not how a defensive genius wants to end his career.
I don't think he has the energy to be part of a rebuilding project on that side of the ball. And I'm not sure Rod Marinelli is the answer, either. The Cowboys are probably stuck with this 4-3 scheme for the time being. For now, the focus has to be adding defensive linemen via the draft in May.
Kiffin helped convince Jones the Cowboys didn't need defensive linemen in last year's draft. We all know how that turned out.
If Callahan's sticking around, changes better be coming on the other side of the ball. And firing a solid kicking coach isn't a good start.