Cowboys want to lean more on DeMarco Murray and running game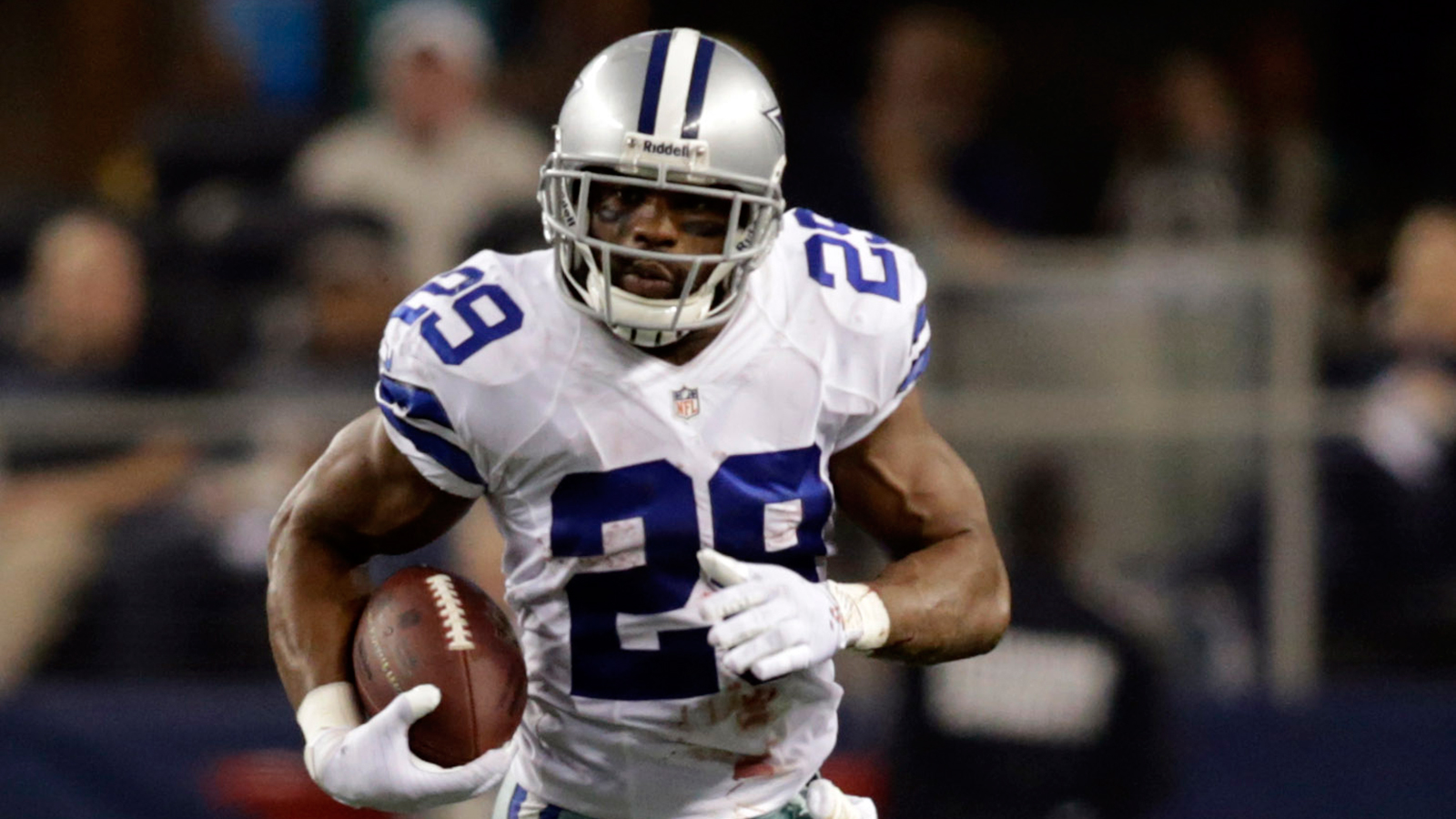 Scott Linehan is known for directing pass-heavy offenses. During his previous five seasons as Detroit's offensive coordinator, no team threw the ball more. Over those 80 games, the Lions averaged 40.7 pass attempts per game, four more than the Dallas Cowboys averaged during that time.
So, it was somewhat surprising to hear the new Cowboys offensive play-caller talking on the radio about how Pro Bowl running back DeMarco Murray and the Dallas running game would be the team's strength this season.
"Things that were done last year in the running game with DeMarco, the running style that was created here is really a good fit," Linehan said recently on 105.3 The Fan [KRLD-FM]. "That's going to be our strength, being able to lean on that running game a little bit more than they have in the past.
"Obviously, with this offensive line, this is going to be something that's going to help our passing game. The looks that Dez [Bryant] started to get as the year went on, people started giving him the attention that Calvin [Johnson] and Randy Moss would get as far as getting those double coverages. You need to have those other facets of your offense as far as your running game."
The Cowboys averaged 21 rushing attempts per game last season. Only Atlanta handed the ball off less. Over the previous three seasons, no team has fewer rushing attempts than Dallas (22.8 attempts per game).
Linehan also mentioned how an increased emphasis on running the ball could lead to the Cowboys using a fullback more often than they did in 2013.
Four-year veteran Tyler Clutts is the only fullback on Dallas' current roster. LSU fullback J.C. Copeland was one of 24 undrafted free agents signed Tuesday by the Cowboys. Copeland was considered one of the top blocking fullbacks in college football.
"The No. 1 goal, and I told Jason [Garrett] this when I came here, is to keep a lot of things the same," Linehan said. "It's a lot easier for the players to not have to change how they call things. To the naked eye, they'll be similar.
"I just want to be an asset and bring some ideas that maybe haven't been implemented that I can add to current things that were done well in the systems I've been around.
"Jason and I have a good background. … There are a lot of similarities. It's just the language. I just basically made the commitment to transfer over what I've called things, the way people call things to keep it consistent for the players so they can step on the field and be ready to go from the get-go of OTAs."