Cowboys want Dez Bryant to be 'Cowboy for life'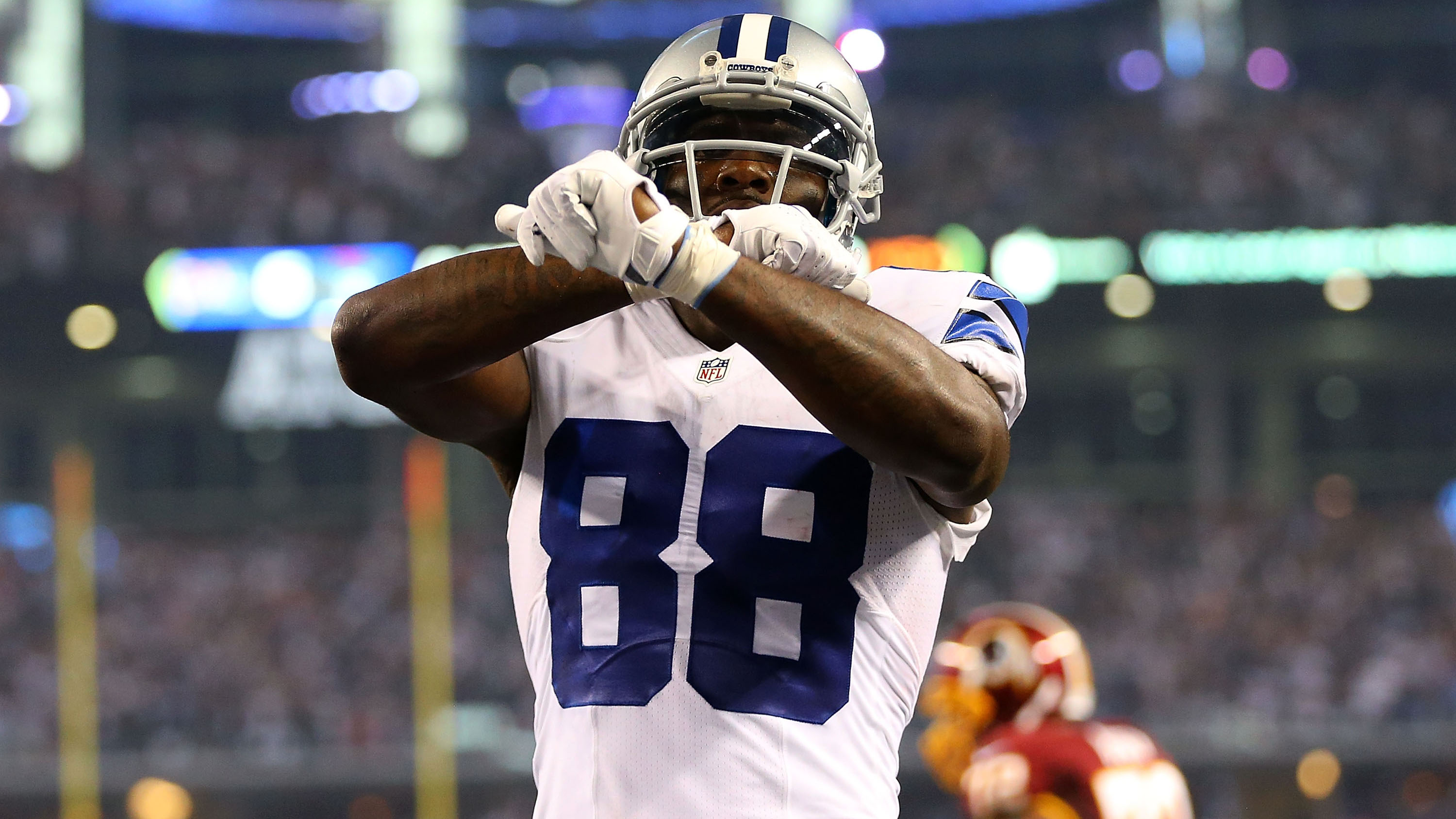 IRVING, Texas — The Dallas Cowboys are 10 games into the final year of Dez Bryant's rookie contract, and the five-year receiver still hasn't inked a deal that would keep him in Dallas for the rest of the decade or longer.
Still, Cowboys vice president and director of player personnel Stephen Jones doesn't want anyone to get the wrong impression from the lengthy negotiations.
"Our goal at the end of the day is we want Dez to be a Cowboy for life," Jones said on Wednesday on KRLD-FM 105.3 The Fan.
"We want him to be here no different than a Michael Irvin. So, you know, that's to be the ultimate compliment and we'll continue to work hard to get him signed."
Reports surfaced on game day Sunday while the team was in London to face the Jacksonville Jaguars in Wembley Stadium that the Cowboys were hesitant to sign Bryant due to off-the-field concerns. However, Jones feels allegations that the front office is anxious over Bryant's life outside the lines is, "inaccurate."
"We've been with Dez for four years and I can't tell you enough or say enough about how much Dez has grown on the field, which we've all seen right before our eyes in terms of what type of player he's developed into, but, you know, what type of man he's become off the field," Jones said.
Jones also acknowledged that the entire organization, from his father Jerry Jones, owner, president, and general manager, down to head coach Jason Garrett, understood the challenges Dez Bryant had in college and in his early years with the Cowboys.
FOX SPORTS
DAILY
COWBOYS

EDITION
Another challenge in the negotiations has been Bryant's changing of agents. On Oct. 27, shortly before the team hosted Washington on Monday Night Football, reports surfaced that Bryant had fired negotiating team Eugene Parker and David Wells. On Nov. 2, more reports came out that Bryant signed with rapper Jay-Z's Roc Nation, though the negotiating would actually be handled by CAA's trio of Tom Condon, Jimmy Sexton, and Ben Dover.
Jones reiterated the front office had no issue working with Bryant's new negotiators.
"We've done a lot of business with all of the above," Jones said.
MORE FROM FOX SPORTS SOUTHWEST:
– Ranking NFL quarterback salaries
– Best college football traditions