Cowboys VP: It's my family's fault Romo doesn't have a championship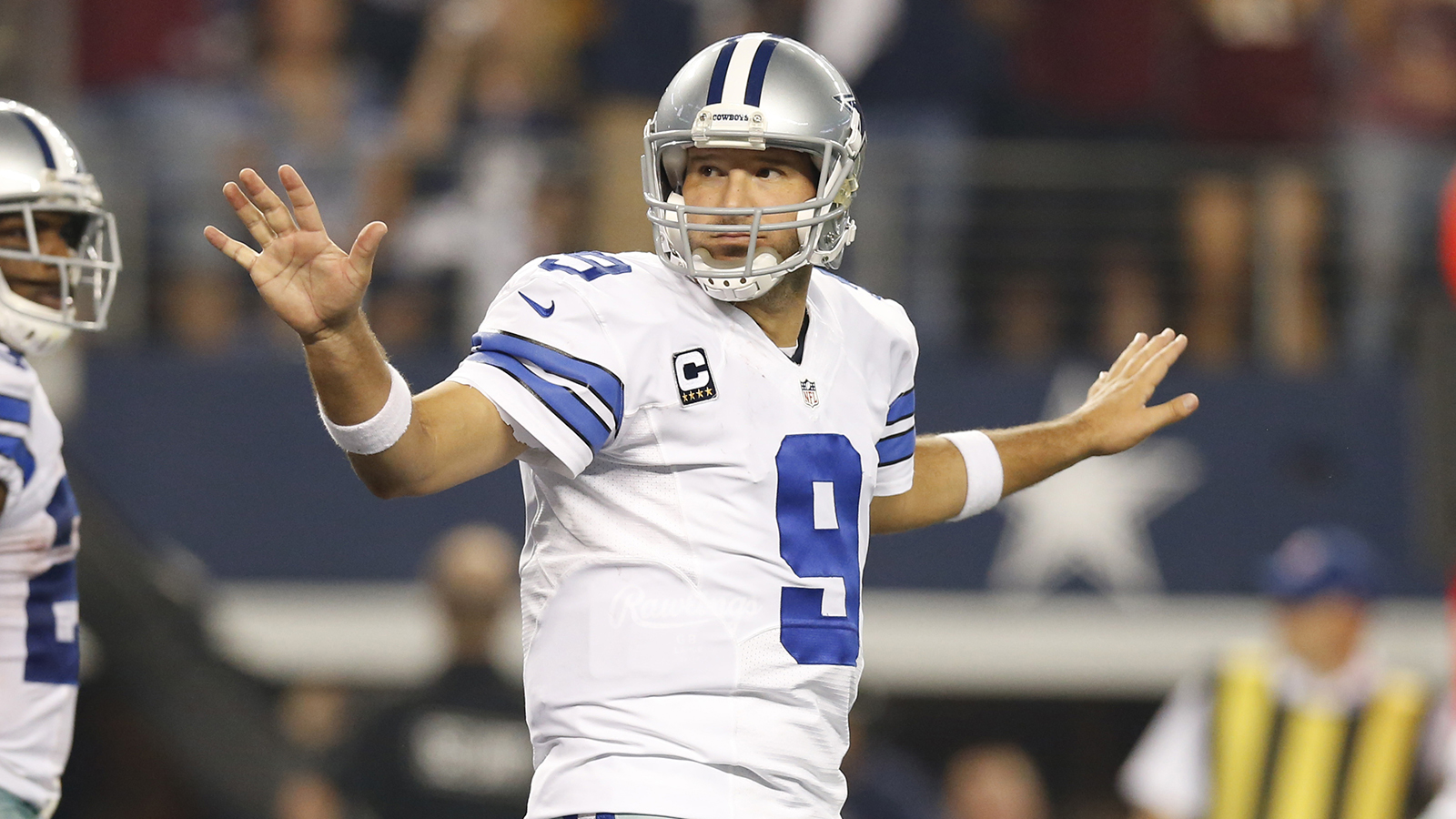 IRVING, Texas — Fans and critics alike have hotly debated for years whose fault it is that quarterback Tony Romo is ringless at the age of 34 after eight quality seasons as a starter.
Finally, a member of the Cowboys front office, and the Jones family, takes the blame for Romo not leading Dallas to a Super Bowl win.
"You know, certainly that doesn't sit in Tony's lap," Cowboys executive vice president Stephen Jones said on KRLD-FM 105.3 The Fan Wednesday morning.
"That sits in our lap: Jerry and our family's lap in terms of the organization. We have to, you know, do better at putting people around [Romo]."
Jones also went on to include the personnel department, the coaching staff, and Romo's teammates, past and present, in the litany of blame for Romo's lack of championships.
The response was precipitated when co-host Mike Bacsik asked Jones why Romo wasn't getting the national attention for playing with two transverse process fractures against the Jacksonville Jaguars that other league signal callers like Peyton Manning and Tom Brady would if they had done similarly.
"Well, I think the only thing missing is the ring, the championship," Jones said. "And I think that's ultimately going to come for Tony."
FOX SPORTS
DAILY
COWBOYS

EDITION
Jones speaks on behalf of the entire organization when he says he hopes Romo's ring comes sooner than later.
"At the end of the day, all these quarterbacks, more important than any other numbers, any of their accolades, any of their Pro Bowls, any All Pros, is to win championships," Jones said.
The Cowboys vice president assured Cowboys fans and Romo backers that the three-time Pro Bowler would be the first to agree with Stephen Jones' assessment.
Dallas has not sat at 7-3 after 10 games since 2009, the last time they won the division and a playoff game. Perhaps history will rhyme, and Romo will get a better chance to play for a championship.
MORE FROM FOX SPORTS SOUTHWEST:
– Ranking NFL quarterback salaries
– Best college football traditions