Cowboys sign rookie DE DeMarcus Lawrence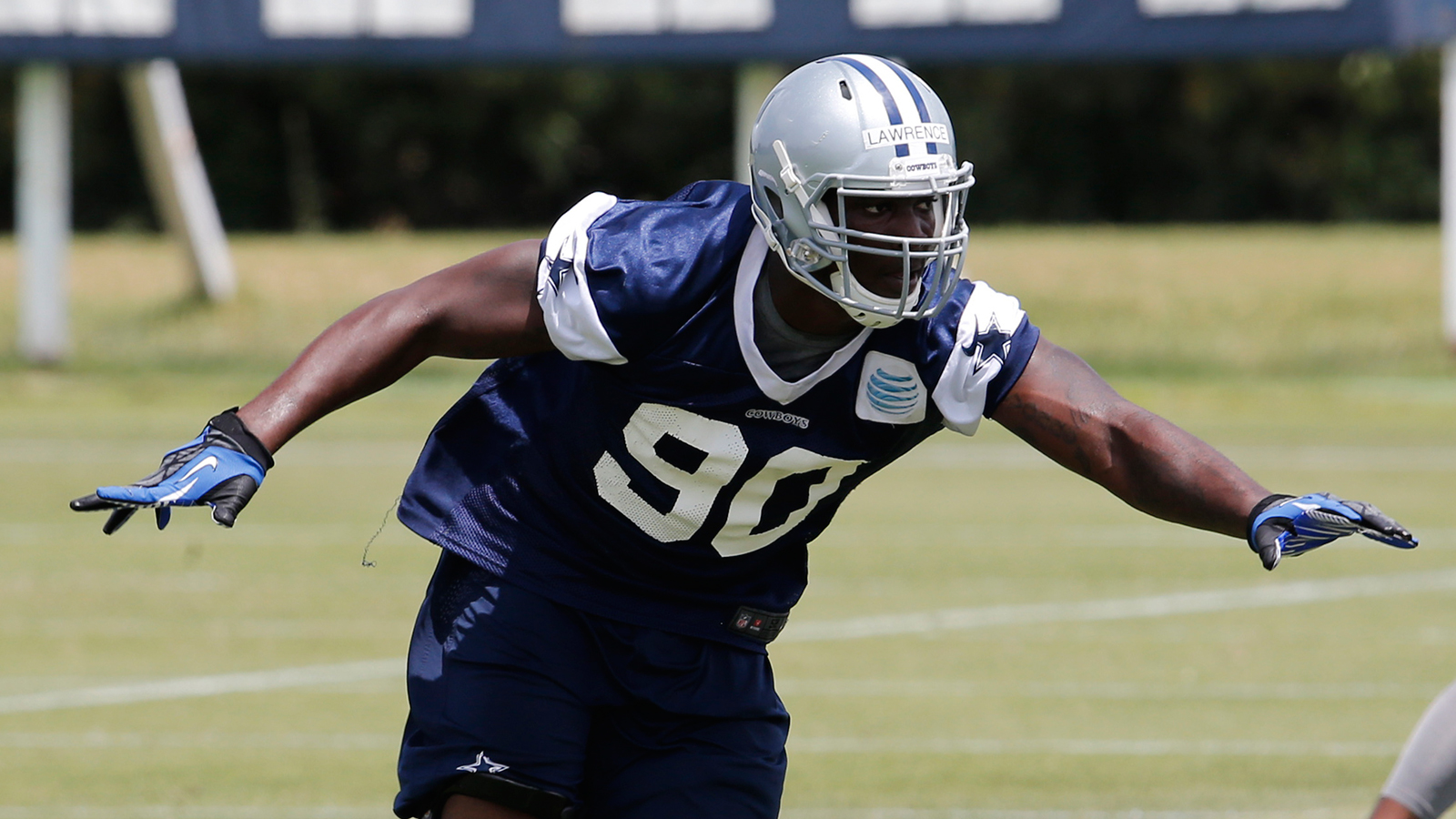 IRVING, Texas — "I'm quick, I'm vicious … I'm ruthless," DeMarcus Lawrence said on Draft Night. "I'm just gonna try to kill you, really."
And now the Dallas Cowboys' rookie defensive end is not only quick, vicious and ruthless … he's also signed.
In the second round of the draft, Dallas — admitting a desperate need for a right (pass-rush) defensive end — bent toward need. Trading their second- and third-round picks (Dallas shipped rival Washington the No. 47 and No. 78 overall picks to move up 13 spots) was pricy.
"We had to give a little more than the (trade-value) charts read out because we didn't want to lose him," Cowboys COO Stephen Jones said of the 6-3, 251-pound Lawrence, who in two seasons at Boise State recorded 20 sacks and 34 tackles for losses. "We had to sweeten that pot a little bit."
And now Lawrence is paid himself, with a four-year rookie contract likely worth in the range of a $5.5 million total. With first-round offensive lineman Zack Martin having signed earlier this week, all of Dallas' picks are under contract.