Cowboys rookie WR Washington explains why he's 'blessed and cursed'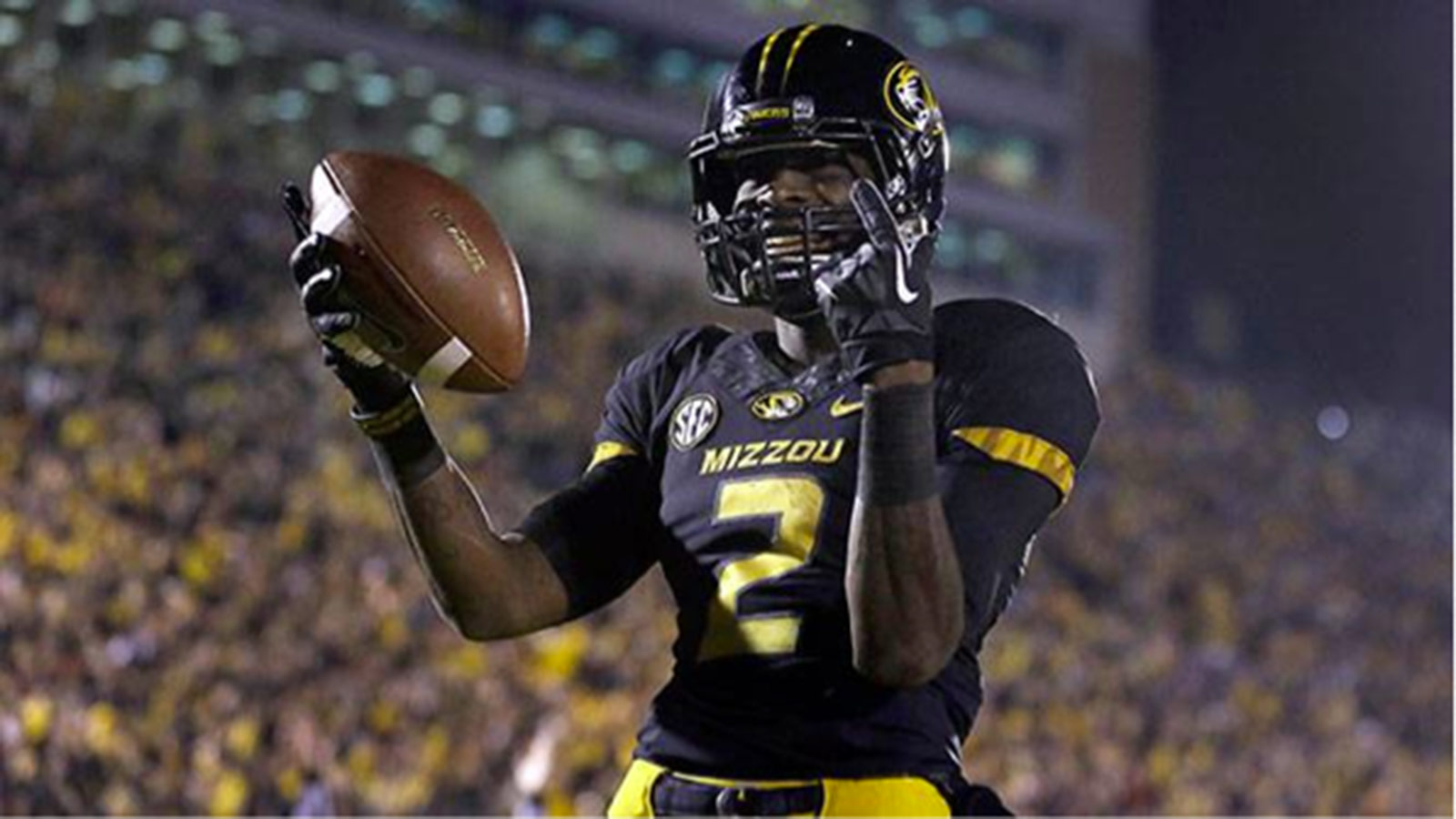 The odds are against L'Damian Washington making the Dallas Cowboys roster. The undrafted wide receiver out of Missouri has Dez Bryant, Terrance Williams, Devin Street, Cole Beasley and Dwayne Harris ahead of him on the depth chart.
But the 6-4, 195-pound Shreveport, La., product is used to overcoming odds.
Washington's father was murdered when his son was five. Complications from a blood clot killed Washington's mother when he was 15. He's been helping raise his three brothers ever since.
"I persevere," Washington said. "That's who I am. That's why I have the character that I have. It just keeps me driven.
"I think I respond better with adversity. That's what keeps me motivated."
Washington, again, faced adversity earlier this month when he was not selected in the NFL Draft. After catching 50 passes for 893 yards and 10 touchdowns last season, Washington sat and watched as 256 players were picked over him.
"I've never been so hurt in my life," he said. "I've never felt so low."
Apparently, a 4.39 time in the 40-yard dash at Missouri's pro day was not enough to overcome questions about Washington's thin frame and penchant for using his body to make catches.
"We suffered for so long," Washington said of his family, "and we thought that weekend would be a point where we could finally say, 'We're off to a better life.' But having to start back over at zero, being an undrafted free agent ain't easy, your chances of making the team are very slim.
"Right now, I just got to keep my head on right and stay focused."
Several teams offered Washington a contract following the seventh round. But despite those teams offering "way more" money than the Cowboys, Washington chose to sign with Dallas.
Cowboys wide receivers coach Derek Dooley has a special bond with Washington. When Dooley was the head coach at Louisiana Tech in 2009, he was the first college coach to offer Washington a scholarship.
"He was the first coach that gave me a chance," Washington said. "Once he did, every other coach came along. I felt like I kind of owed him one, so I came here."
Although Washington hasn't been around Valley Ranch for a long period of time, he's already caught the eye of Cowboys head coach Jason Garrett.
"He's somebody over the course of [rookie mini-camp] has really improved a lot," Garrett said. "It seems like it has a lot to do with his approach. He's serious-minded, he listens to coaching.
"He's dealt with a lot of very difficult things in his life and he's come out the other end really strongly and I think you see some of that resiliency in his play."
When thinking about how Washington could fit in the Cowboys offense, it should be noted that new offensive play-caller Scott Linehan likes big receiving targets and he wants to take shots downfield in the passing game. Washington is an ideal fit for both categories.
"I feel blessed and cursed," Washington said. "I'm blessed because I'm in this position, but I'm cursed because I got to take the hard road every time.
"But I'm up for it. I'm built for it."