Cowboys offensive line has already corrected 'little issues' from Miami game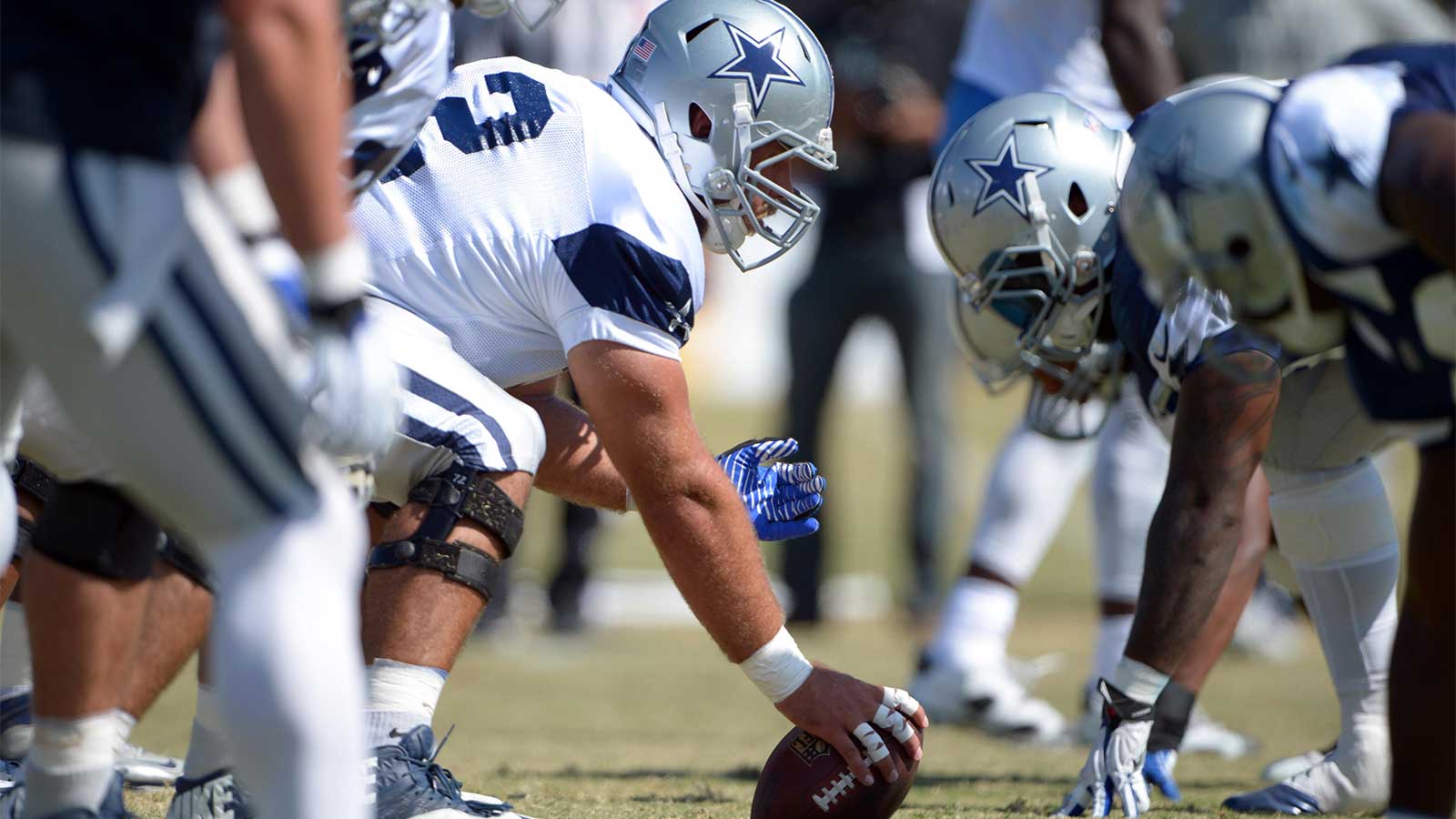 IRVING – The Dallas Cowboys' first team offensive line was so inconsistent Saturday night that Jerry Jones said the group could play in the team's final preseason game Thursday night.
Although it's highly unlikely, second-year center Travis Frederick is glad he doesn't have to make that decision.
"I think there's benefits to both," Frederick said. "Any time you get reps there's a benefit. But also after camp, with the way that we do it, sometimes rest is good, too. I'm glad I don't have to make that decision. It's not really my responsibility. We just go out and do what we're told."
The first team offensive line allowed Cowboys quarterback Tony Romo to be sacked three times in five series of first-half work. Cowboys right tackle Doug Free was responsible for two.
"It's not something you want to do," Free said. "You want to play it hard without giving up a sack. At times it happens, but you try the best you can to not give up a sack. [Dolphins defensive end Cameron Wake] is a good player, but it's something we have to shut down."
FOX SPORTS
DAILY
COWBOYS

EDITION
Romo had back surgery in December and he's been limited during training camp as the Cowboys ease him back into his regular workload. What were the linemen thinking when they saw their 34-year-old quarterback getting knocked to the turf?
"In a game, you hope to keep them off the ground," Frederick said. "If he does get on the ground, you have to assume that he's going to get back up. You have to assume he's going to be OK. But you have to keep him off the ground."
The offensive line wasn't much better when it came to creating running space for DeMarco Murray. The Pro Bowl running back and an offensive line considered to be one of the team's biggest strengths only managed 18 yards on six carries.
Frederick said the errors made Saturday night have already been corrected in practice.
"I think the mistakes that were made were little issues that can be easily cleaned up," he said before mentioning hand and foot placement and all five guys being on the same page.
"It really was little things," Frederick said. "Couple inches here, couple inches there. We definitely have things to improve on, but we have time to do that and we're going to continue to work hard every day in practice to work on those little things."
Follow Jon Machota on Twitter: @jonmachota