Cowboys offensive, defensive linemen all wearing knee braces during minicamp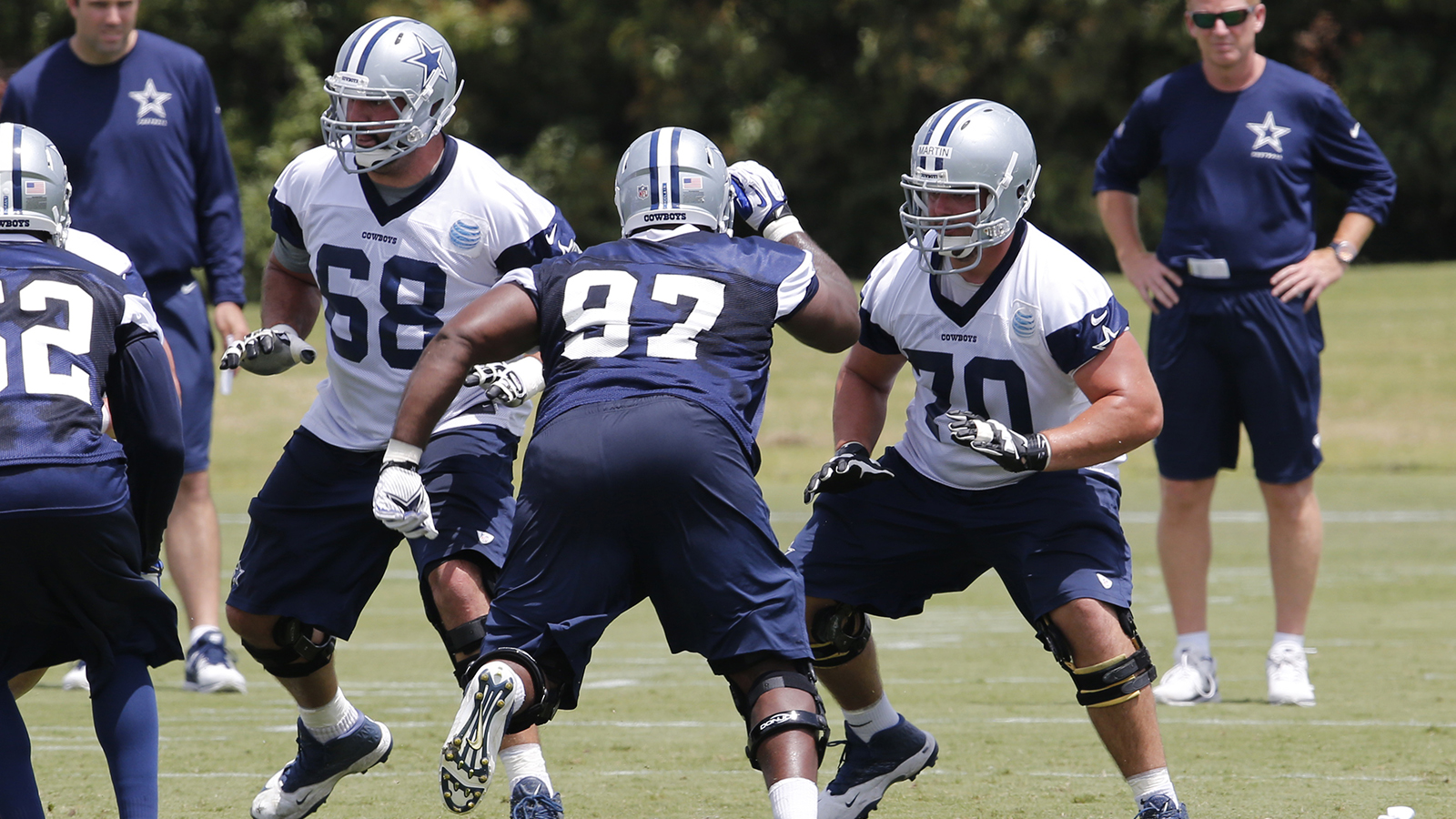 IRVING – In a move to hopefully prevent knee injuries, the Dallas Cowboys' offensive and defensive linemen all wore knee braces during the first minicamp practice on Tuesday.
"We're going to have them in practice right now and see how guys respond to them," Cowboys coach Jason Garrett said. "We think it's good. It's a good preventative measure. Sometimes guys get rolled up on in the offensive and defensive line. It happens away from them, a guy falls on them. It's been a long study through the years, it's been going on for 30-plus years, about the value of knee braces.
"I've been on teams that used them, haven't used them, swear by them, don't think they make any difference. We just think as an organization it's a good thing for us to be able to do. We got them all custom made for those guys. They're wearing them now for practice. We'll make our evaluations as we go forward."
Cowboys middle linebacker Sean Lee suffered a torn ACL in his left knee during the first day or organized team activities. Although the linebackers weren't wearing the braces on Tuesday, Garrett said Lee's injury factored into the decision.
FOX SPORTS
DAILY
COWBOYS

EDITION
"I think that whenever something like that happens you want to make sure that you're evaluating everything that you're doing," Garrett said. "It certainly gets you thinking when something like that does happen."
The coaching and training staff may love the idea but all the players don't necessarily feel the same way.
"Particularly the defensive linemen, they don't like to wear them," Garrett said. "Players are constantly trying to wear smaller pads, smaller this, lighter this. There's been a big discussion in the league making sure everybody wears their pads.
"Sometimes you have to protect them from themselves."
Follow Jon Machota on Twitter: @jonmachota