Cowboys mindful of DeMarco Murray's carry count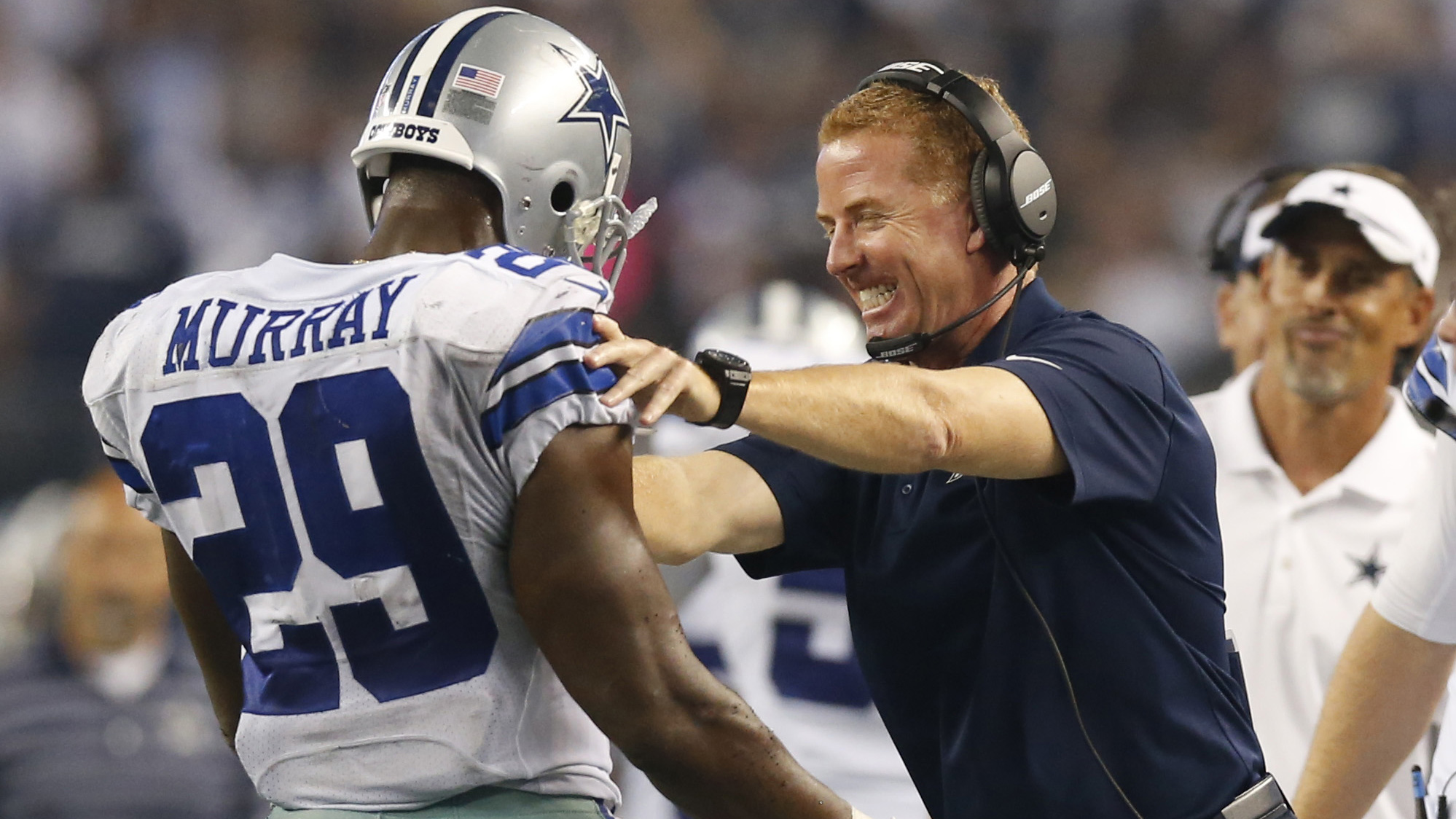 From the coaching staff to the front office, the Cowboys are aware of DeMarco Murray's carry count.
Through six games, Murray isn't just the NFL's leading rusher. He's the runaway leader in carries, as well, with 159 on the year – 26.5 per game. Cowboys executive vice president Stephen Jones said he's confident Murray can carry the load, but he's also aware of the role backups Joseph Randle and Lance Dunbar can play in keeping Murray fresh.
"We certainly talk about it. I think last week we got Joe and Dunbar more, and hopefully we'll do the same," Jones said. "I don't think anyone wants to see him well over 30 in terms of his touches. Now, that's ended up happening a few times, but I think the goal is to get Joe and Dunbar some touches so that we don't expose him that many times."
Murray joined Jim Brown as the only running back in league history to rush for 100 yards in six straight games last weekend against Seattle. If he matches that feat against the Giants on Sunday, he'll stand alone in that category.
FOX SPORTS
DAILY
COWBOYS

EDITION
That's not the only history Murray might be flirting with, though. If he continues his current workload, he could eclipse the single-season record for rushing attempts in a season. Kansas City's Larry Johnson carried the ball 416 times in 2006, and Murray is currently on pace for 424 carries on the season.
"It's something we're very aware of and certainly we'd like to have him not keep that pace," Jones said. "But if it means us winning the games and him having that kind of success by touching it a few more times, I know he's ready for it and we don't mind it."
Murray said as much on Tuesday when he was asked about his carry count. In his three previous seasons, Murray never went over 217 carries on the year – a number he's certainly going to eclipse this season. Despite that, he said he was unconcerned.
"I don't really hear it. I'm just concentrating on doing my job so I can help this team win," he said. "Whatever they ask me to do, like I've said, I'm going to do it to the best of my ability."