Cowboys' Melton says he's ready to play in final preseason game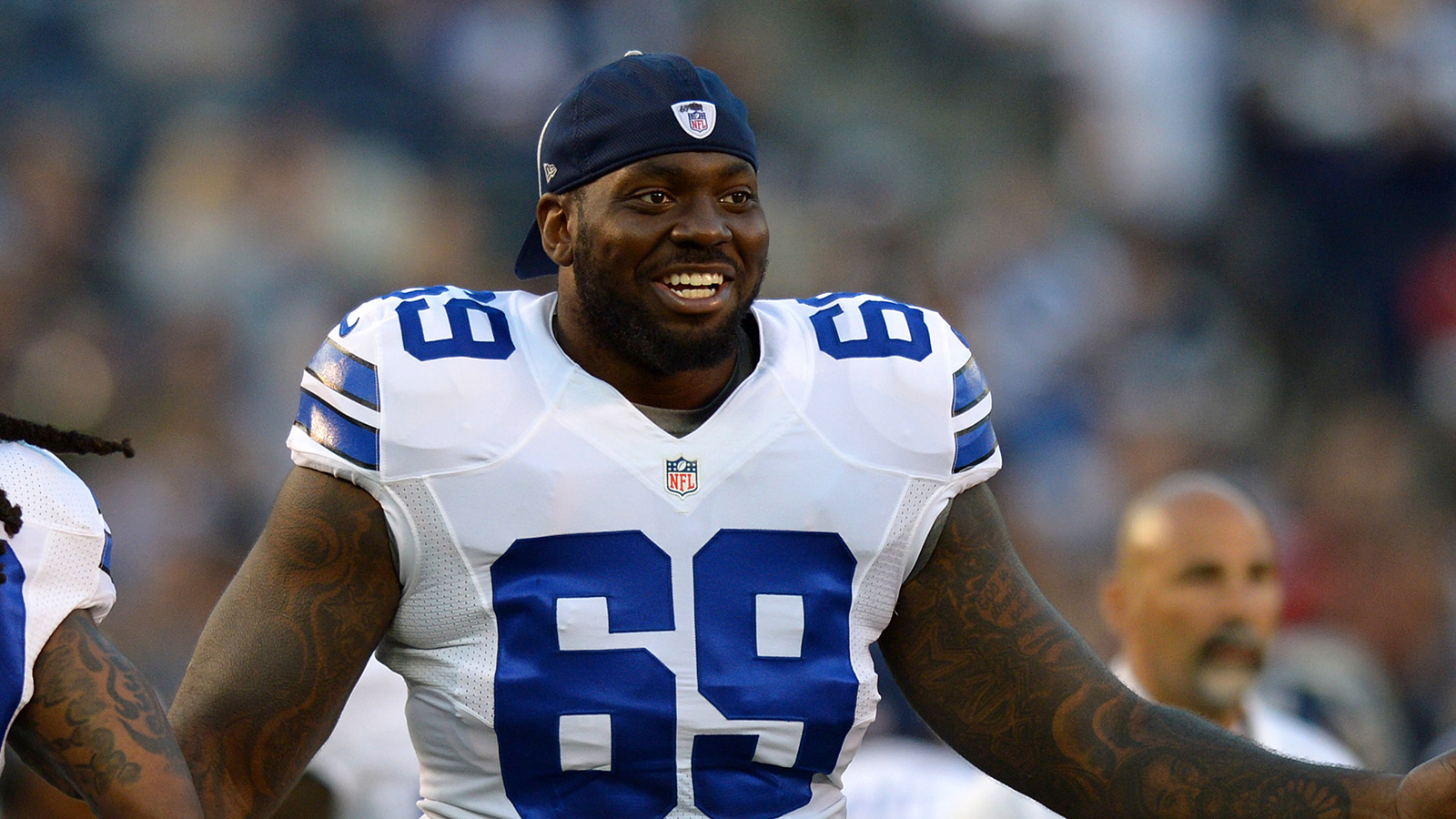 IRVING, Texas — Henry Melton says he's healthy enough to play for the Cowboys, but that doesn't mean you will see him at defensive tackle in Thursday's final preaseason game.
Melton has yet to play in the preseason. He was brought along slowly as he recovers from an ACL injury suffered last season, then had a setback earlier this month with a groin injury.
The storyline until now is that Melton would like to get in for a few plays against the Broncos on Thursday just to get his feet wet, but the Cowboys' coaches and staff have not signed off on it.
"I'm just going to listen to what they tell me," Melton said. "We're going to sit down and talk about it and see if I should get some reps or just wait until San Fran [the season opener]."
Melton was a much-anticipated addition in the offseason because he plays the under tackle position, the keystone in defensive coordinator Rod Marinelli's system.
Melton said he's been "full-go" at practice this week. He said both his knee and his groin feel fine, but said the groin injury may have altered his original plan to play in the final preseason game.
"It doesn't really matter to me," Melton said. "I'm feeling good. Sitting out a week [with the groin injury] let my knee heal a little bit more, but it did set back my conditioning. [With only] One day of pads, I might need a little bit more reps before I get game time. We'll see."
Melton said he could be ready for the opener even if he doesn't get into Thursday's game.
"I'm getting a lot of reps in practice," Melton said. "We've got one of the best O-lines in the league, so working against them is making me better and getting me ready."
Follow Keith Whitmire on Twitter: @Keith_Whitmire