Cowboys make smart move with Tyron Smith extension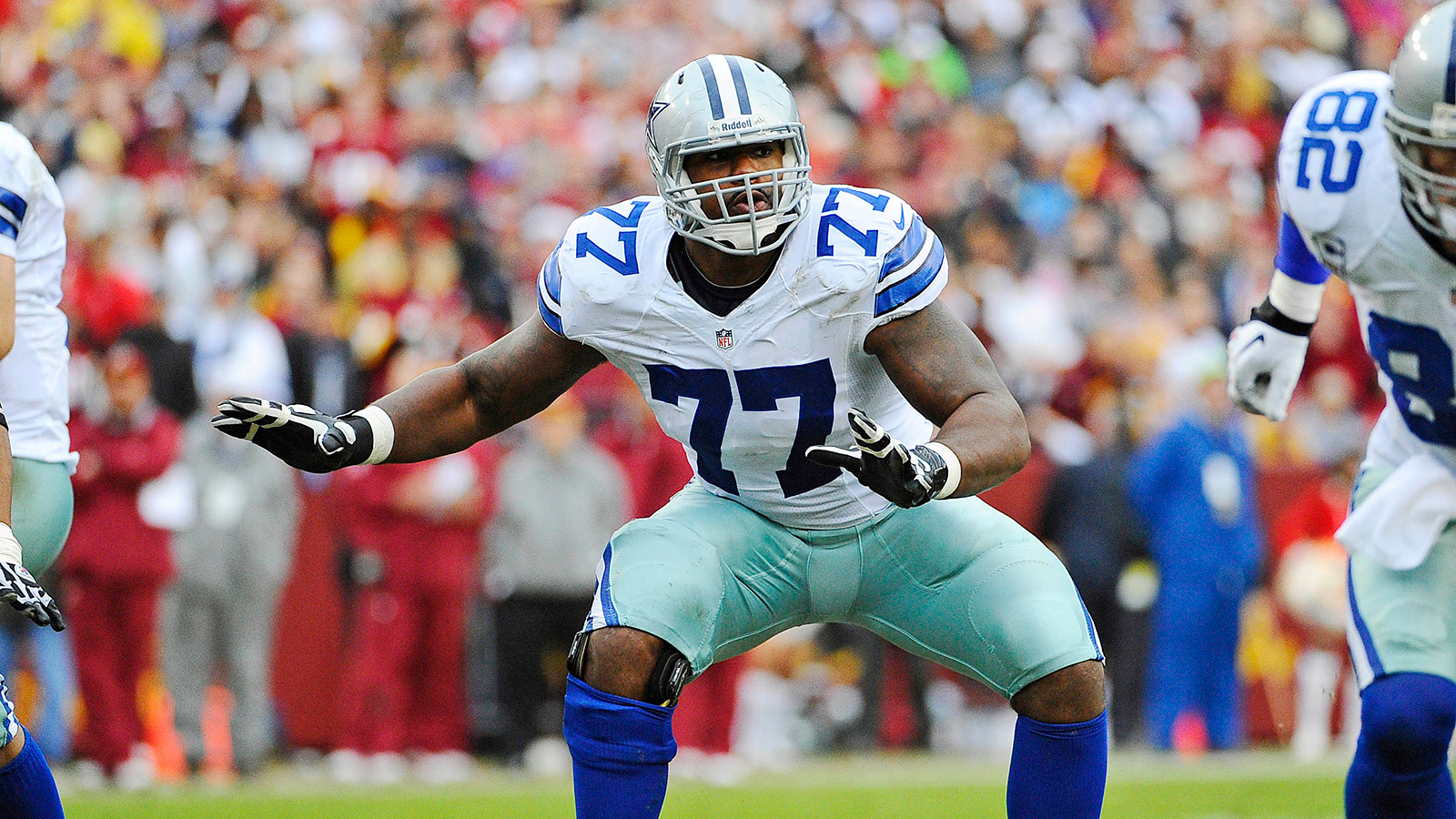 Jerry Jones has always known how to alter a news cycle. Less than 24 hours after the Dallas Cowboys lost rookie defensive end DeMarcus Lawrence for 8-10 weeks with a broken foot, the organization signed Pro Bowl left tackle Tyron Smith to an eight-year contract extension worth nearly $110 million. Smith will receive $40 million in guaranteed money, according to various reports.
This is a big reason the Cowboys released DeMarcus Ware and didn't attempt to re-sign Jason Hatcher. Smith has not only emerged as one of the best offensive tackles in the league, but he's also considered a team leader. He was obviously the No. 1 priority for the Cowboys heading into the season. He also became the second member of the 2011 draft class to receive a lucrative extension in the past 24 hours. Cardinals cornerback Patrick Peterson was kind enough to tweet out his contract numbers Tuesday evening.
Smith is the top player on what is quickly becoming one of the top offensive lines in the league. It's not a bad strategy for the Cowboys to focus on one aspect of the team instead of throwing money all over the place, as they've done in the past.
The Cowboys were hoping they'd have to pay big money to Smith at some point because it means he's been a success. Former offensive line coach Hudson Houck deserves a lot of credit because he pushed hard for Smith leading up to the draft. Houck's connections to the USC program gave the Cowboys the confidence to spend a ninth-overall pick on Smith. He now has a chance to be the cornerstone of the offensive line for the next decade. He was one of the youngest players taken in the 2011 draft, so that makes him even less of a risk.
FOX SPORTS
DAILY
COWBOYS

EDITION
Now that Smith's under contract, Cowboys wide receiver Dez Bryant will be looking for his extension. He's already sent one tweet during training camp voicing his frustration with an Internet story that suggested he wasn't a top-five wide receiver in the league. Bryant has grown a lot as a player and person over the past couple years, but I do think his contract status could serve as a distraction. I thought the Cowboys might be better off signing Bryant before Smith for that very reason.
But it's too late now. Bryant sent a congratulatory tweet to Smith. Now, he'll sit back and wait for his extension. The Cowboys would be wise to address that situation as quickly as possible.
The good news is that arguably the best left tackle in the league is signed through 2023.