Cowboys looking to lock up Tyron Smith long term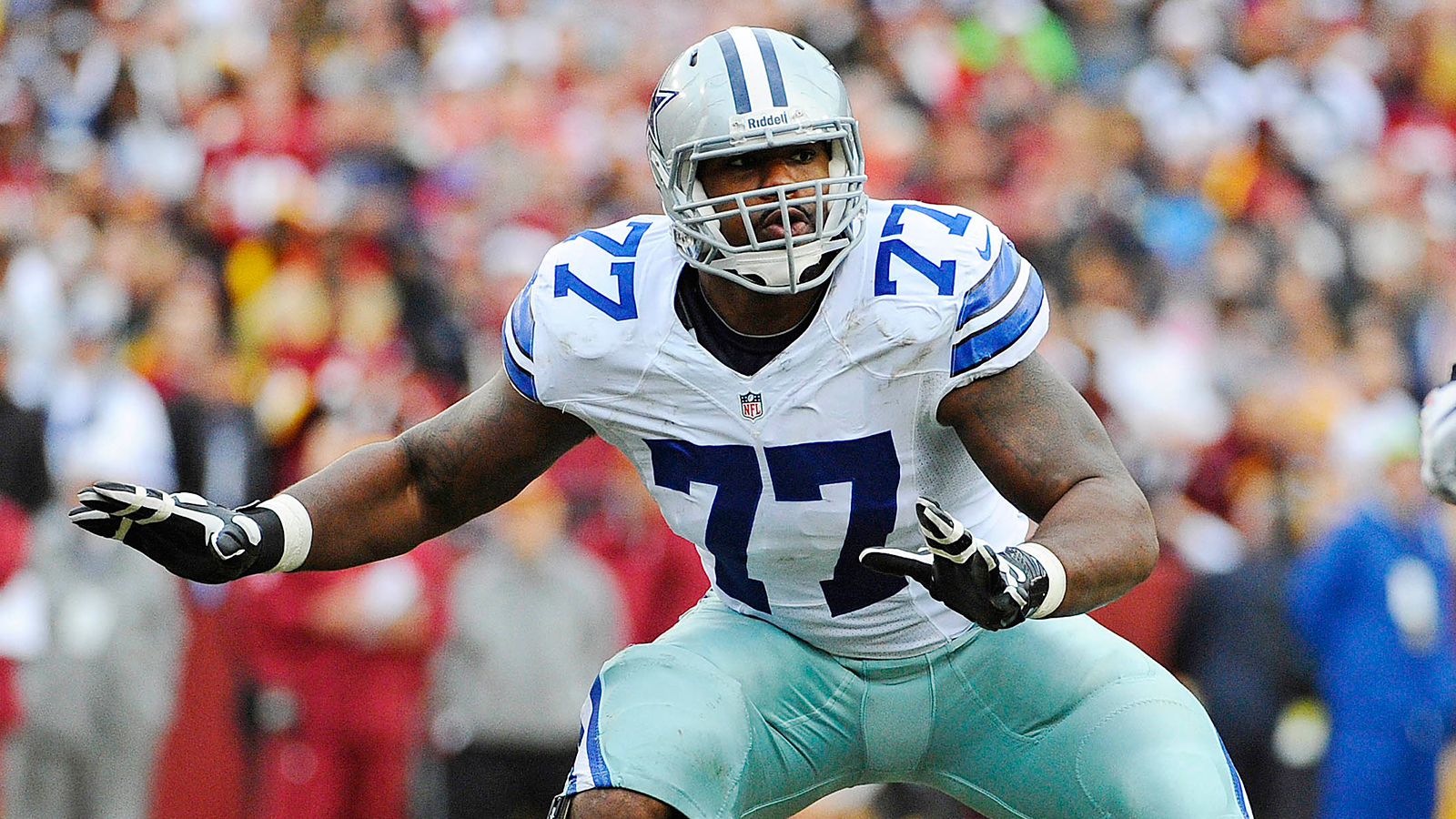 IRVING, Texas – Inevitably, the Dallas Cowboys will both exercise the fifth-year option for left tackle Tyron Smith and give him a long-term deal designed to make the budding star a Cowboy for life.
But as of Friday morning, contrary to reports, neither of their things has occurred.
"Somebody jumped the gun because those reports are premature," Smith agent Joe Panos tells 105.3 The Fan. "The extension will absolutely happen…but it hasn't happened yet."
If Dallas does nothing but exercise the fifth year (which it must do by May 3 to keep Smith from being a 2015 free agent) it will ensure he is with the team through the end of the '15 season.
That option will pay Smith $10.039 million in 2015 (the transition tag for a top-10 offensive lineman). But it does not preclude the Cowboys and Smith – the ninth pick overall in the 2011 draft and at 23 already an elite tackle – working out a multi-year deal.
And that remains the intentions of both sides.
"Tyron is going to be a Cowboy." Panos said, "and he's going to be for a long time."