Cowboys linebacker Bruce Carter breaks finger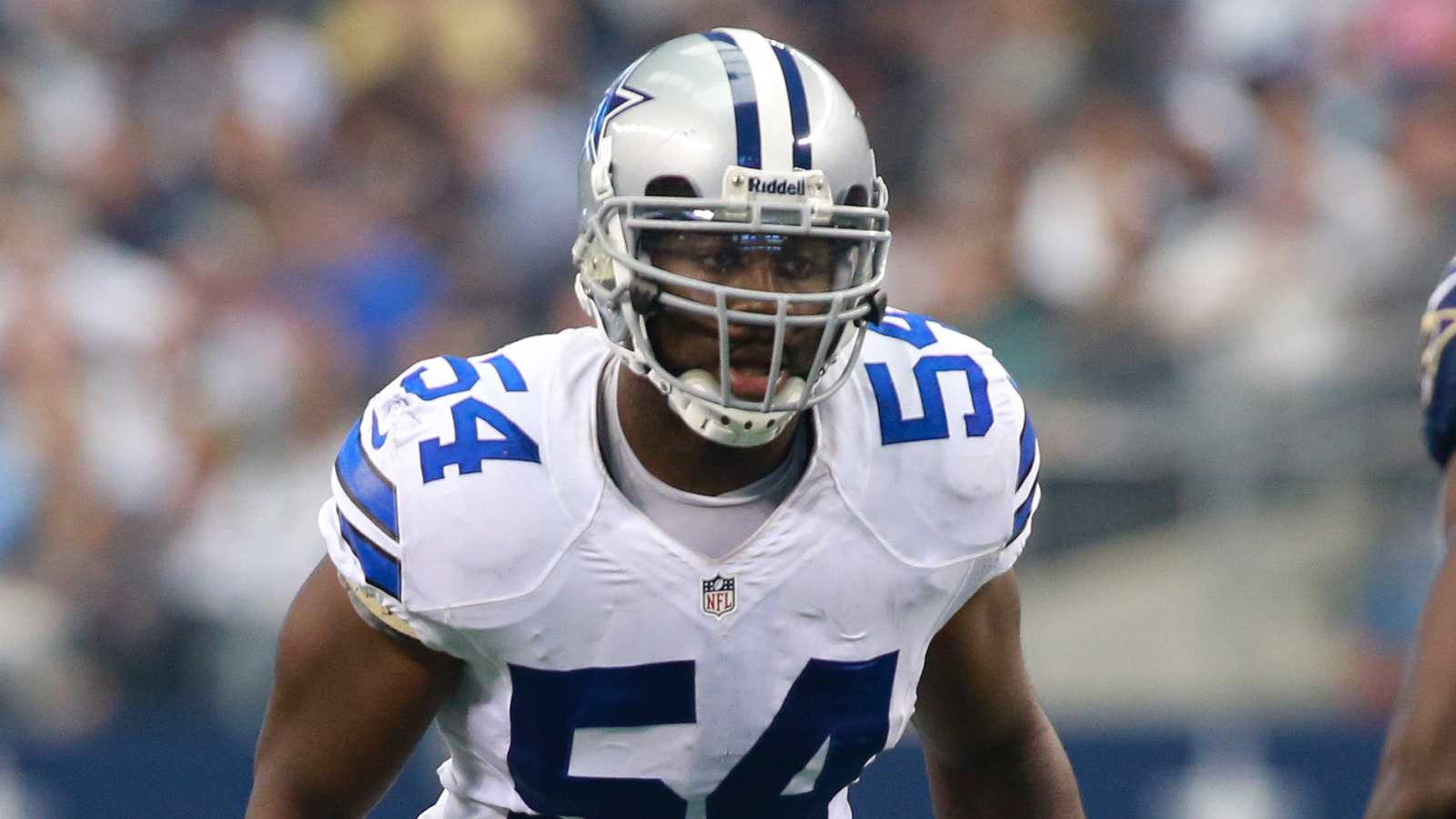 IRVING, Texas — Being a Dallas Cowboys linebacker is proving to be hazardous to your health. The latest linebacker to suffer an injury is strongside linebacker Bruce Carter, who broke the ring finger on his left hand Thursday in practice.
"It's just like a little nick," Carter said. "I don't know how it happened."
Carter said he knew the finger was broken when he couldn't straighten out his finger to put his glove back on.
Carter was fitted with a temporary splint Thursday. He will have another, bigger splint for Sunday's game against Arizona, but he won't have a big the hand wrapped in a club like some linebackers have been known to do.
"I don't want no big club," Carter said. "I need to be able to catch interceptions. I'm going to try and stay away from that."
The Cowboys' linebackers can't seem to stay away from injuries. Starting weakside linebacker Justin Durant was placed on injured reserve this week with a torn biceps.
Middle linebacker Rolando McClain, who has struggled with a groin injury, missed Wednesday's practice with a sore shoulder. The injury trail leads all the way back to the off-season when middle linebacker Sean Lee was lost for the season with a knee injury.
Carter, who just returned to action after a thigh bruise, isn't sure if he will switch to Durant's position on the weakside. Rookie Anthony Hitchens can also play either position.
"All of our linebackers, everybody has to step up," Carter said. "We've really got to prepare well. Justin was a huge part of our defense and we're really going to miss him."
Follow Keith Whitmire on Twitter: @Keith_Whitmire