Sources: Lee suffers 'unhappy triad' — torn ACL, MCL, meniscus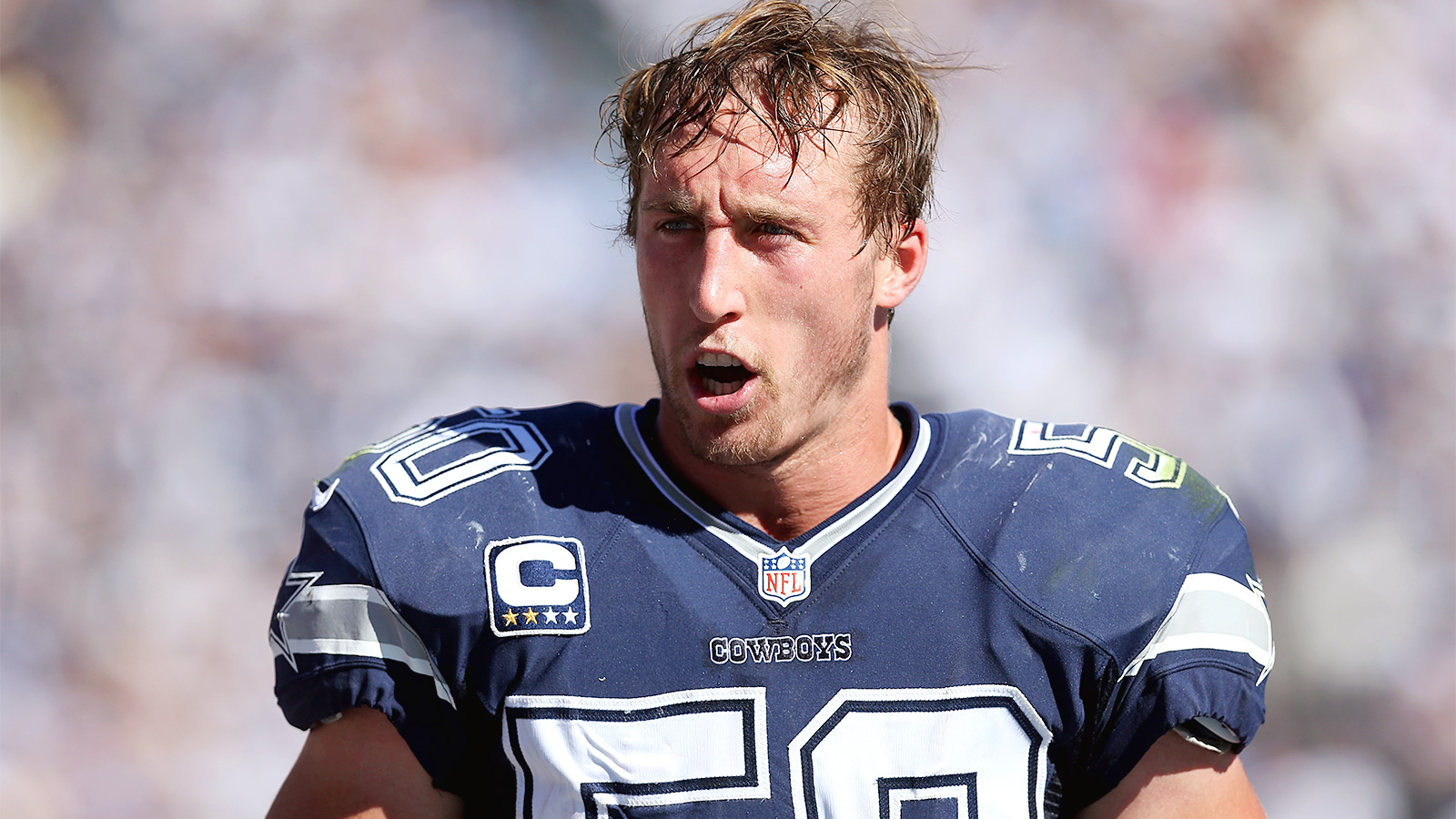 The Dallas Cowboys spent most of Tuesday bracing themselves for "a fear-the-worst deal' regarding middle linebacker Sean Lee's left knee injury, and they may have gotten that deal on Tuesday evening, with sources telling FOX Sports Southwest that Lee's MRI exam may show what medical experts call the "unhappy triad" — tears to his ACL, MCL and medial meniscus.
A second source told Fox Sports 1 NFL insider Mike Garafolo that tests indeed revealed a torn left ACL.
Lee, considered by many to be a Pro Bowl-caliber player held back by injuries in his career, was escorted off the Valley Ranch practice field during Tuesday's opening of Dallas Cowboys OTAs. Sources close to Lee told FOX Sports Southwest that he assumed an ACL tear based on the fact that he'd endured a similar injury to his right knee while playing at Penn State.
Thus far, the team is not prepared to confirm the news, and sources say Lee may seek a second opinion on the "unhappy triad" diagnosis, and perhaps get a second MRI exam on Wednesday.
Lee was injured on a collision with rookie offensive lineman Zack Martin during the non-contact workout. Medical personnel tended to Lee's leg and foot area before guiding him into the locker room. During that walk, the mild-mannered Lee lashed out at photographers jostling for position, asking loudly for "respect."
Last August, Lee, 27, signed a six-year contract extension worth as much as $51 million — an incentive-heavy deal due to the fact that since entering the NFL as a second-round pick in 2010, Lee has yet to play a full season.
"I haven't been healthy the last couple of years, and I know it's my job to be on the field," Lee said recently. "The key now is to be on the field for the entire year and contribute the entire year."
Lee could now face a post-surgery recovery period of at least eight months. The Cowboys drafted Anthony Hitchens in the fourth round in May to back up Lee. The club could also consider available veterans like Jonathan Vilma, or shuffle the existing group of linebackers to give Bruce Carter, DeVonte Holloman or Justin Durant time inside.