Cowboys give Spencer a chance to prove himself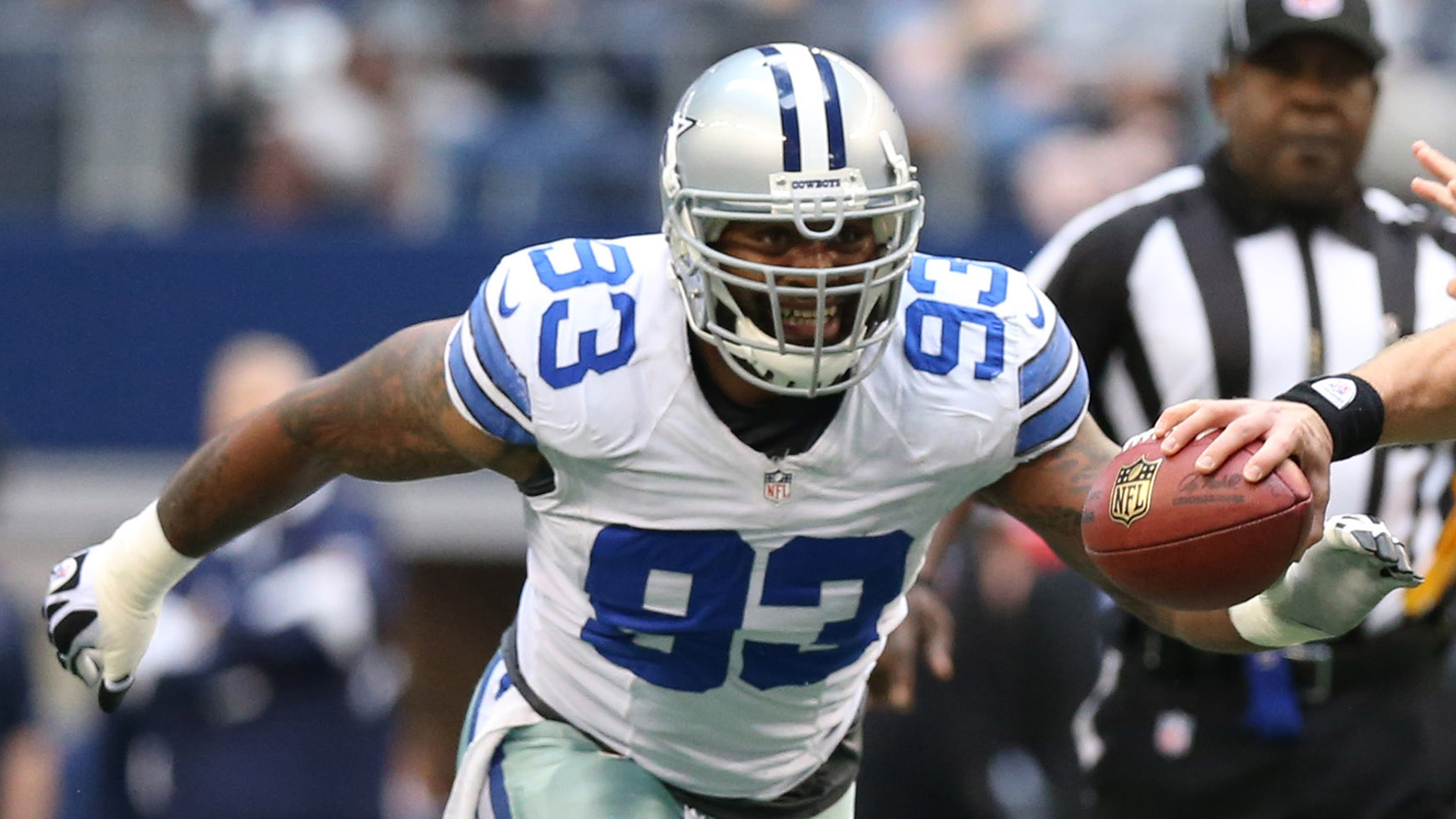 The Cowboys managed to re-sign one of their veteran free agents defensive linemen, but it's the one who had nowhere to go.
Anthony Spencer will be a Dallas Cowboy at least one more season, but the Cowboys are essentially getting a refurbished product. Sometimes a refurb can be a great bargain and work for years, sometimes a refurb proves why it was available so cheap.
With Spencer, it's all about the knee injury that prevented him from playing more than one game last season.
If his knee holds up, Spencer can re-establish his value and seek a bigger contract after the season. But that's a big "if" for a 30-year-old defensive end coming off microfracture knee surgery.
In microfracture surgery, tiny holes are drilled in the bone to prompt the growth of new cartilage. However, this new cartilage is not as strong or durable as the original cartilage.
If all goes well for Spencer, the microfracture surgery can get him back on the field and playing. However, it probably won't ever be at the level he achieved in 2012 when he had a career-high 11 sacks.
That 2012 season should have launched Spencer to a higher level of stardom, not to mention a much bigger contract. Playing for years in DeMarcus Ware's shadow, Spencer never recorded more than six sacks in a season until his breakout in 2012.
That 2012 season is why the Cowboys put the franchise tag on Spencer the last two seasons. Spencer could have gotten a huge offer on the open market.
After missing nearly all last season, those offers obviously aren't there. No one wants to pay for damaged goods, and right now that's what Spencer is until he proves otherwise.
Even if Spencer bounces back with a good season in 2014, the prognosis is not good long-term for that refurbed left knee.
The injury occurred during an organized team activity (OTA) in June when Spencer knocked knees with another player. It was originally reported as a hyperextension. Spencer rested the knee until he re-aggravated the injury during a pre-training camp conditioning drill.
He had arthroscopic surgery in July and came back in time to play in the second game of the season. That one game was enough to knock him out of the lineup and opt for season-ending microfracture surgery.
By re-signing with the Cowboys, Spencer can continue to rehab the knee in a familiar environment. There won't be the pressure Spencer would face in trying to prove himself with a new team.
Spencer doesn't exactly fit the youth movement going on at Valley Ranch with the free agent departures of Ware and Jason Hatcher, but they are getting a player who will be motivated to perform at a high level again.
There are no money-back guarantees when signing a free agent. At least in signing Spencer, the Cowboys know how the previous owner treated this refurb.
Follow Keith Whitmire on Twitter: @Keith_Whitmire