Cowboys get their man in Melton but need much more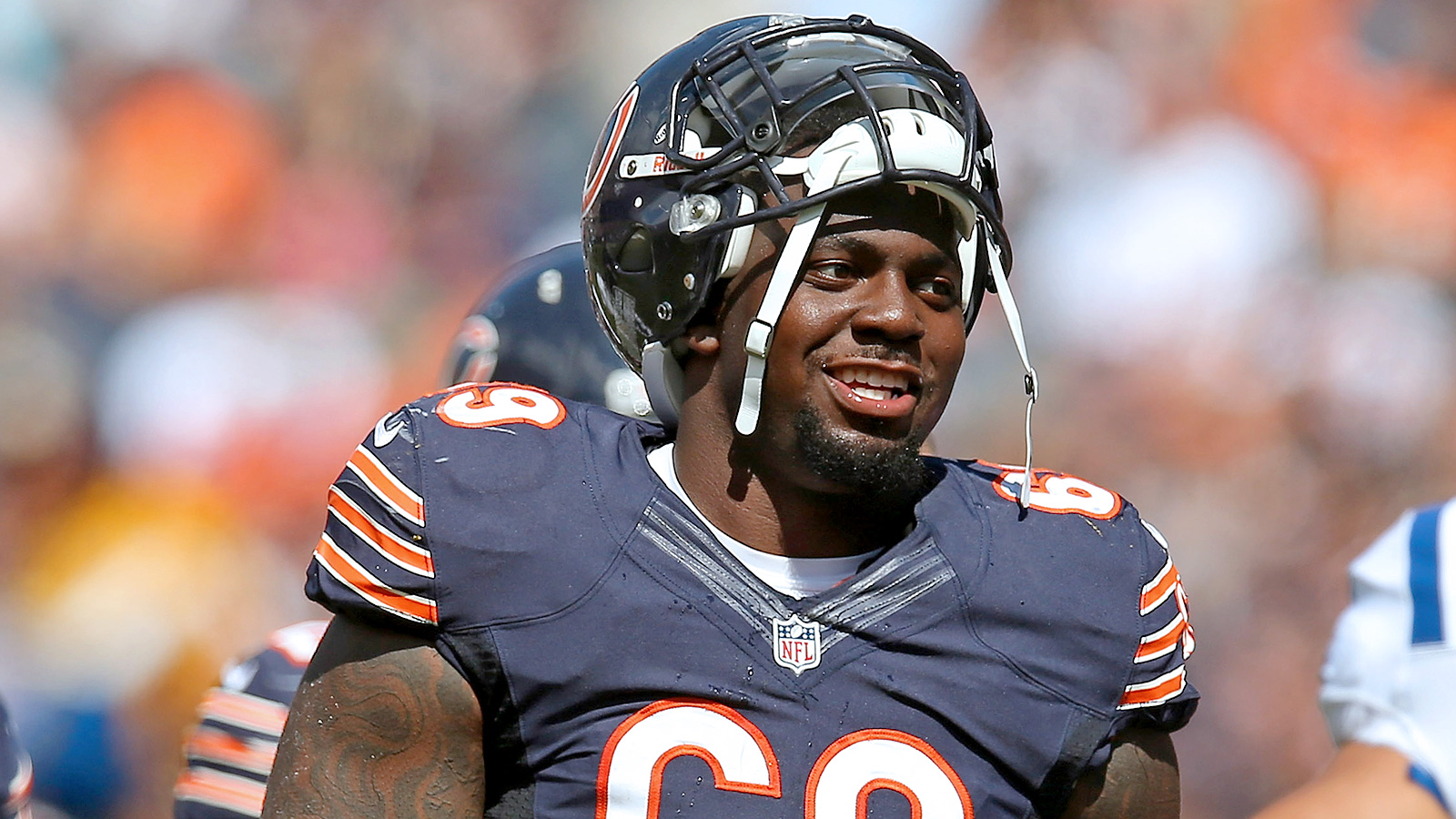 The Cowboys got their man in defensive tackle Henry Melton.
It took a while. Melton actually left his visit with the Cowboys without a contract. The free agent was visiting St. Louis on Tuesday night when he Tweeted that he had agreed to a deal with Dallas.
Melton, if he returns healthy from an ACL injury, is the perfect fit as the three-technique tackle in Rod Marinelli's defense. In fact, Melton played in that role for Marinelli with the Bears.
In the 4-3 defense, the three-technique lines up on the outside shoulder of an offensive guard. His job is to shoot into the backfield and be as disruptive as possible. He's often referred to as the heart of a 4-3.
So the Cowboys' defense now has a heart. They still need a lot of other body parts to get this defense up and running.
It starts with signing another defensive end, most likely free agent Anthony Spencer who should return to the Cowboys' fold. After missing nearly all of last season because of microfracture surgery on his knee, Spencer probably won't get the big offers he was looking for before his injury.
It doesn't stop there. The Cowboys need to be on the lookout for more defensive linemen in the upcoming draft. Although they famously passed on Sharrif Floyd last season – at Marinelli's urging – they can't be too picky anymore.
Marinelli employs a rotation on his defensive line to keep fresh bodies attacking the line of scrimmage. Last year that rotation extended to the doors of Valley Ranch. The Cowboys signed and cut defensive linemen off the street at a dizzying pace in 2013. Wouldn't it be better to cultivate those guys in-house?
Tyrone Crawford should have been one of those home-grown guys last season, but he tore his Achilles in the first practice of training camp and was out for the season. So that makes Crawford (Achilles), Melton (ACL) and Spencer (microfracture) as the three cornerstones of the defensive line, all of whom are coming off season-ending injuries.
But if healthy, an improved front four can do wonders for a defense that was statistically the worst in the NFL last season. If the front can be disruptive and rush the passer consistently, it takes a lot of heat off a struggling secondary.
The Cowboys have invested heavily in the defensive backfield in recent years, but they still need a safety who can cover.
They also need a linebacker who can cover backs out of the backfield. Little guys matching up with linebackers in space is a growing offensive trend in the NFL.
Bruce Carter never recovered after being torched by the Chargers' Danny Woodhead last season. The Eagles just traded for Darren Sproles, meaning the Cowboys will see him twice a year.
After losing DeMarcus Ware and Jason Hatcher to free agency, the process of rebuilding the defense began with Melton, who is only 27 and whose contract terms are friendly to both the team and its salary cap.
Melton gives the defense a foundation, but there's a lot more hammering to do on this house.
Follow Keith Whitmire on Twitter: @Keith_Whitmire