Cowboys' Frederick ready to build on rookie season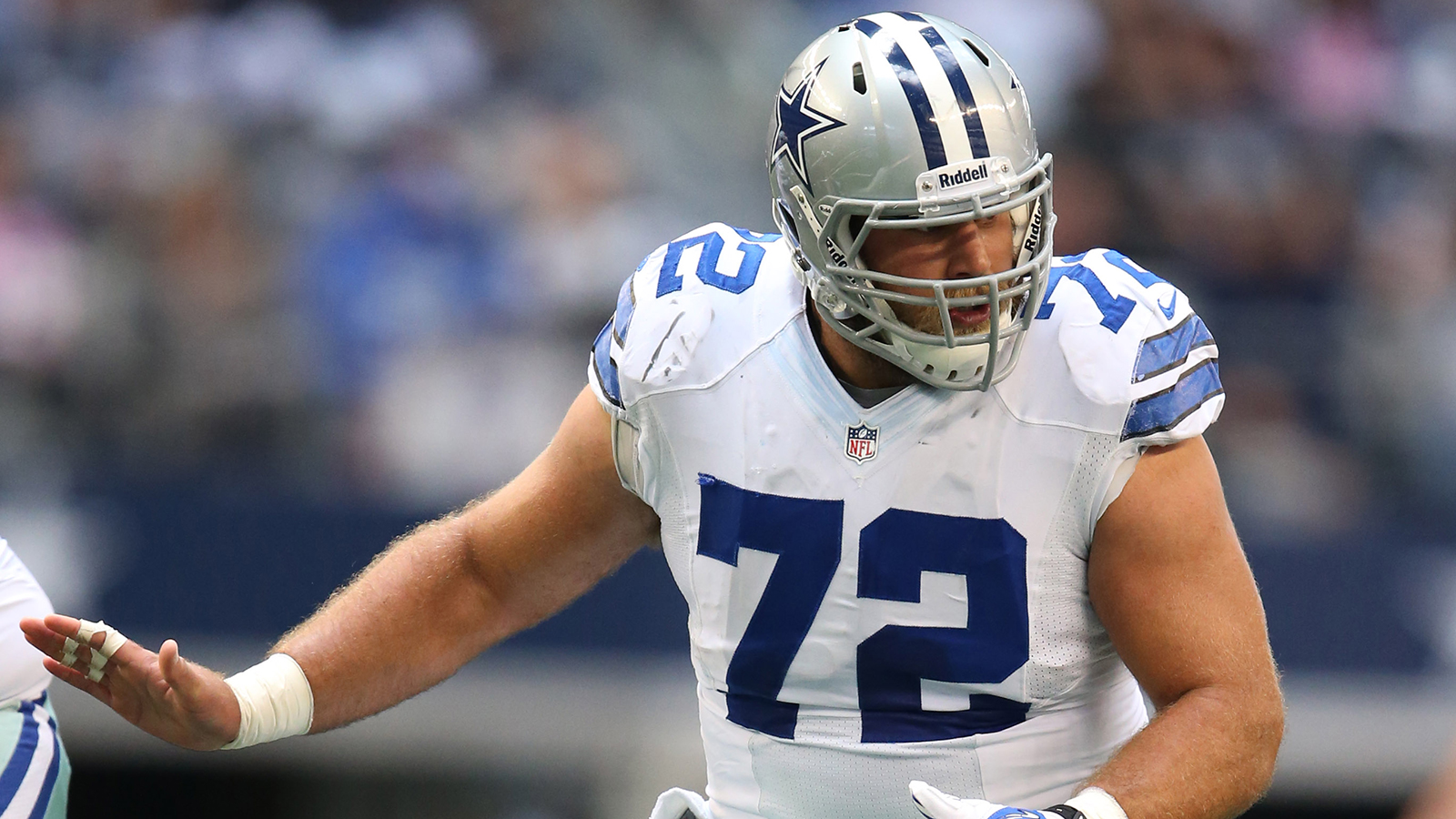 Travis Frederick played every offensive snap last season, earning All-Rookie Team honors from the Pro Football Writers of America following his first year in the league.
But that doesn't mean the Dallas Cowboys' 23-year-old center feels like he has this NFL thing all figured out.
Between signing autographs Saturday morning at Richardson Chrysler Jeep Dodge Ram, the former first-round pick talked about his first season as a pro and what's nice about having a year of experience.
"I think it went OK," Frederick said of his rookie year. "I saw a great deal of improvement throughout the season. You go back and look at the film, to me, it looks like I'm a different player at the end of the year than I was at the beginning of the year."
Frederick said improving his quickness has been his main focus during the off-season. When he hasn't been at Valley Ranch working out and watching film with his teammates, Frederick has been busy getting married, traveling and taking in the NCAA national championship men's basketball game at AT&T Stadium. Frederick was out of town for the semifinals, so he was unable to see his Wisconsin Badgers play in person.
Last year at this time, the 6-3, 311-pound offensive lineman was in the process of meeting with NFL teams as part of the draft process. Frederick, who visited six teams, which included the Cowboys, remembered the process as being "very stressful."
One of the many people he met on his Cowboys visit was Jerry Jones.
"He's such a big name and such a powerful man, it's humbling to be able to sit down and talk with him," Frederick said of his first time meeting the Cowboys owner and general manager. "Even now, any chance I get to talk with him, you can tell how smart he is and the business sense and the way things move in his mind, it's really interesting to me."
But the job interviews and house hunting are behind Frederick. He is more comfortable in his surroundings. Now, Frederick can just focus on football.
"That's huge," he said. "Anything that you do outside of football is a distraction. As many distractions as you can eliminate will help you become a better player. The more you can focus on watching film, the more you can focus on working out, that's going to help you become a better player. It'll be nice to really just know what I'm doing and be able to go out and do those things."
Frederick added: "Your rookie year, I think your biggest challenge is not knowing what's coming next, even from one game to the next, or how to handle practice on this day and this week. But after having been through it, I think it kind of helps you prepare for that and know what you need to be able to do for the next week and kind of that grind of putting it all together."
Follow Jon Machota on Twitter: @jonmachota