Cowboys fan's car rear-ended by Redskins groundskeepers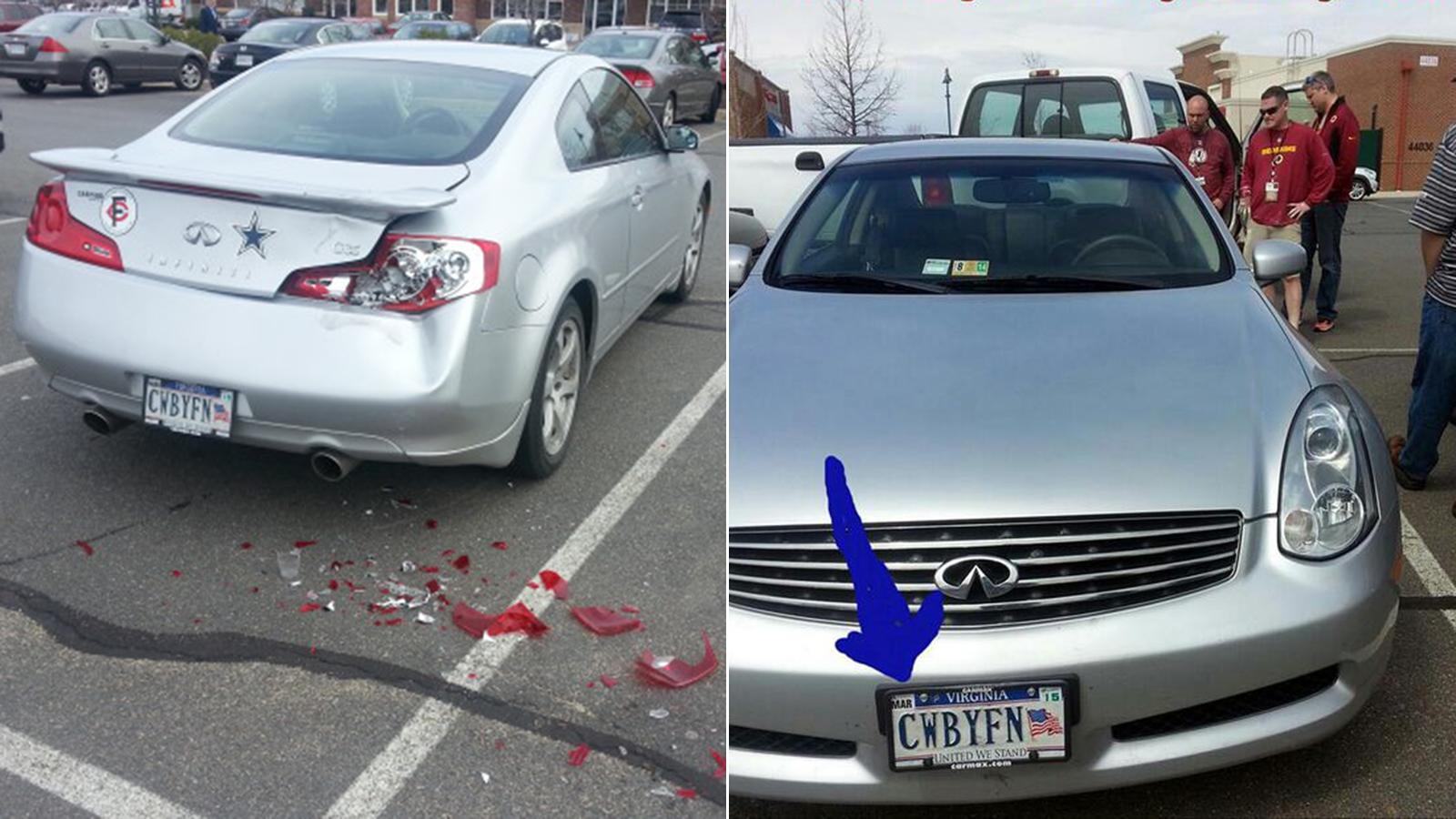 Cowboys fans in the heart of Redskins country often have it rough being surrounded by the "enemy" and one Dallas fan living in Virginia is getting a good lesson in irony after his parked car was hit by a truck full of Redskins groundskeepers.
Redskins personell just crushed the back of this car. Look at license plate! @1067thefandc @redskinsbuzztap @RGIII pic.twitter.com/3odxurrigg

— Jonathan Bunn (@JonathanBunn) April 2, 2014
The car, which had a custom license plate of "CWBYFN" along with a Cowboys sticker on the back, is owned by Mike Elias and according to CBS DC, he said his car is no stranger to seeing some abuse by the Redskins faithful.
"In the 15 years I've been up here, we've had magnets stolen, and my car keyed," Elias told CBC DC. "So it's just another in the line of unfortunate events."
While the truck running into the back of Elias car was an accident, as it came out of park while the groundskeepers were inside a restaurant, the photo of three Redskins-gear clad men standing around a wrecked Cowboys car certainly makes for a good laugh.
Follow Shawn Ramsey on Twitter: @ShawnPRamsey