Cowboys DT Amobi Okoye returns for first practice since coma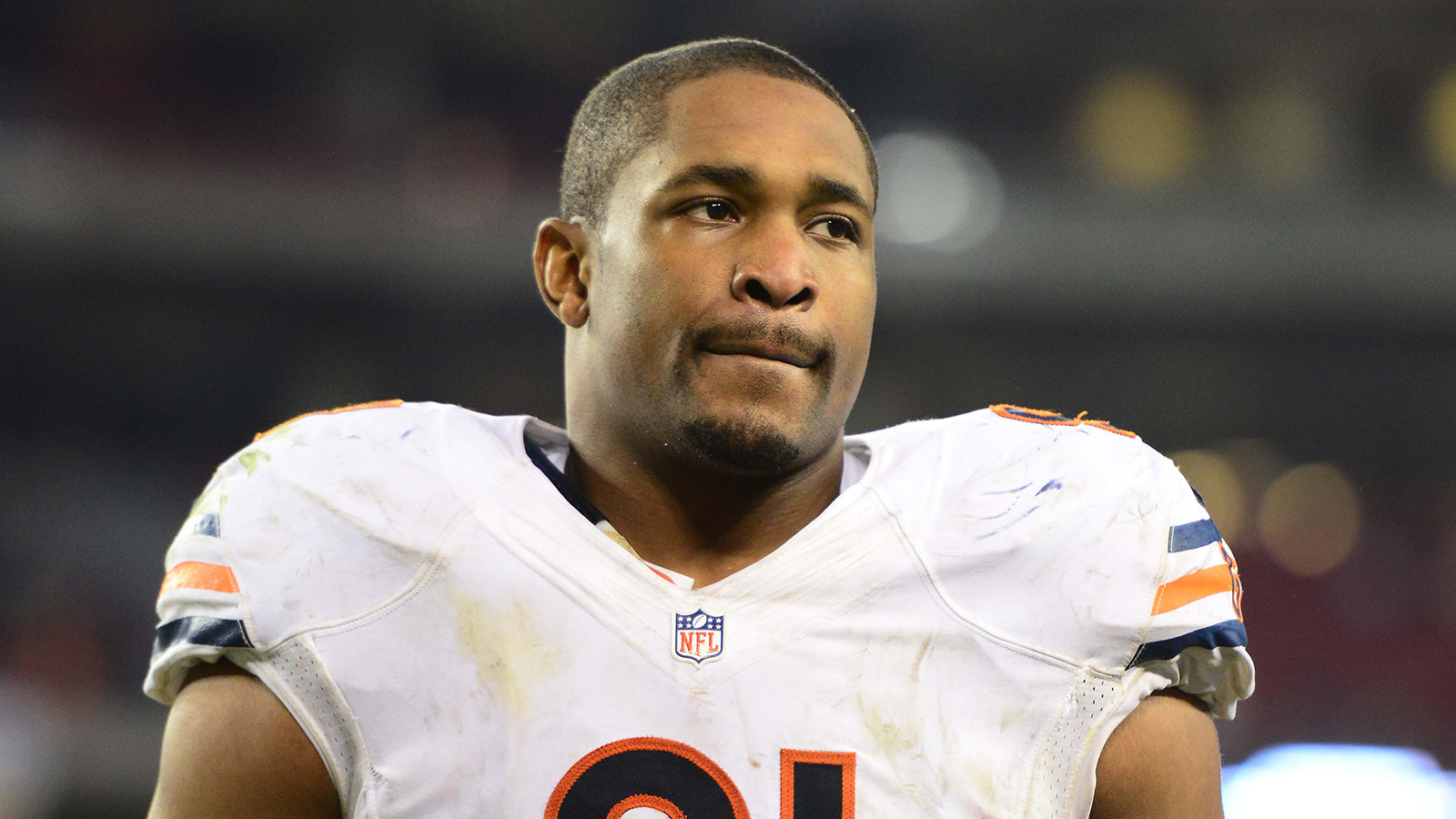 After 17 months away from the sport — not to mention going through a medically-induced coma — it's understandable that Amobi Okoye was excited to return to football practice.
"It was hard to sleep," Okoye said Thursday afternoon.
It's one thing to return from an injury, but Thursday marked Okoye's first practice after suffering from anti-NMDA receptor encephalitis, which resulted in him being placed in a coma for three months while he underwent treatment in the summer of 2013.
Okoye lost 78 pounds during that stretch, and he agreed that it didn't seem likely he'd ever be fit to return to an NFL field.
"To be honest with you, no. After you go through what I went through, you never know what the heck is going to happen later," he said. "I'm just fortunate and blessed to be where I am now."
That's been a long journey, to say the least. Okoye was discharged from the hospital in August of 2013, and the Cowboys signed him to a minimal risk contract on May 16 of this year. He wasn't heard from again all summer, while doctors monitored him for signs of the seizures or memory problems that marked his sickness.
"It's been real tough, just knowing the fact that you might not actually get to do what you get to do anymore, and having that ability right now is priceless," he said.
FOX SPORTS
DAILY
COWBOYS

EDITION
Doctors cleared Okoye for contact in August, but the Cowboys have been moving slowly with him. The team placed him on the Non-Football Injury list, which took him off the active roster during the season. He has spent the last eight weeks working with strength and conditioning coach Mike Woicik during team practices.
"His story is amazing, and a guy like that who works real hard, I see him all the time working with Coach Woicik in one-on-ones," said linebacker Bruce Carter "Just to see him actually be out there with his teammates and just to see it pay off for him is a good thing."
Okoye was the No. 10 overall pick by Houston in the 2007 NFL Draft. Even with that much talent, he said it was strange to be back in a full practice — a place he hasn't been since 2012.
"I don't really know how to explain that. I mean I don't know. I really think it felt — sometimes it felt normal and sometimes it felt weird," he said.
At this point, all the Cowboys would have to do to get the defensive tackle into a game is open a spot on the 53-man roster. That's likely still a ways off, but Okoye said his first day back was a strong start.
"I think it was a really good day today, for the first day. There was a lot of progression and I think I did some good things," he said.
MORE FROM FOX SPORTS SOUTHWEST:
– Ranking NFL quarterback salaries
– Best college football traditions