Cowboys downplay Dez Bryant's practice squabble with Joseph Randle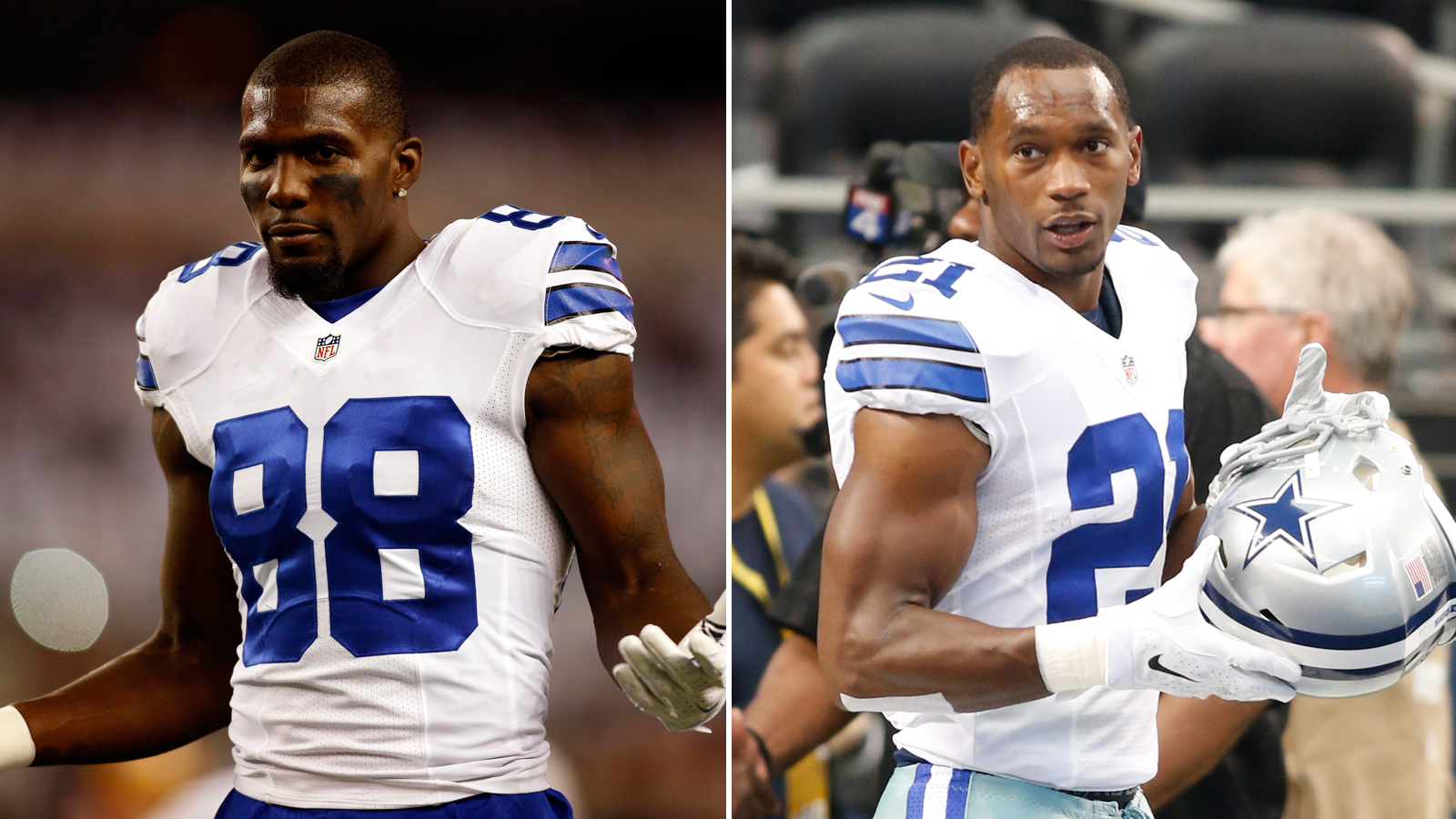 The early portion of Cowboys practice was far more entertaining than usual on Friday morning.
Reporters are generally only allowed to practice for the first 20 minutes of practices during the season, which generally consists of team stretching and a handful of position drills. Media members were treated to a rare show Friday, though, when veteran tight end Jason Witten berated Joseph Randle following an argument between Randle and receiver Dez Bryant.
"I don't really feel comfortable talking about it. We handle it inside our football team. It's all good," Witten said Friday after practice.
It's uncertain exactly what the dustup was about, but the logical conclusion is that it was a result of the recently-released footage of Randle's time spent at Frisco City Jail three weeks ago.
Randle was arrested for shoplifting a bottle of cologne and some underwear from Stonebriar Centre Mall in Frisco, Texas, on Oct. 13. The Cowboys fined Randle, and the second-year running back apologized immediately after – seemingly putting the issue behind him.
Videos from Randle's booking surfaced this week, however, casting comments he made about Cowboys teammates into the public eye. In one clip, he brought up defensive tackle Josh Brent, who served jail time for intoxication manslaughter in the drunk driving accident that killed teammate Jerry Brown in 2012.
In another clip, Randle wondered whether he'd be suspended for the charges, noting "Dez didn't miss no games for smacking his mama." The latter was a reference to Dez Bryant's charge for misdemeanor domestic violence in the summer of 2012, which was later dropped.
FOX SPORTS
DAILY
COWBOYS

EDITION
Regardless of whether the outburst at practice was related to Randle's comments, players were quick to dismiss the issue in the team locker room Friday afternoon.
"There's fiery guys, things happen all the time," Witten said. "It just so happened that you guys were out there for a little bit of it. All that's handled and we'll move forward."
Bryant also downplayed the issue, opting to keep the focus on Sunday's game against Arizona.
"It's all good, it's alright, you know. That ain't no big deal," Bryant said. "It ain't no big deal. We're trying to get on these Arizona Cardinals."
Quarterback Brandon Weeden played with both Bryant and Randle during their college days at Oklahoma State and agreed with that assessment.
"They're always arguing about something. I've seen them fight over who is better, Jordan or Kobe," Weeden said. "When those guys are going at it, I just laugh at it. I've been around them, so nothing surprises me."
MORE FROM FOX SPORTS SOUTHWEST:
– Ranking NFL quarterback salaries
– Best college football traditions