Cowboys DC Marinelli's level of intensity already on display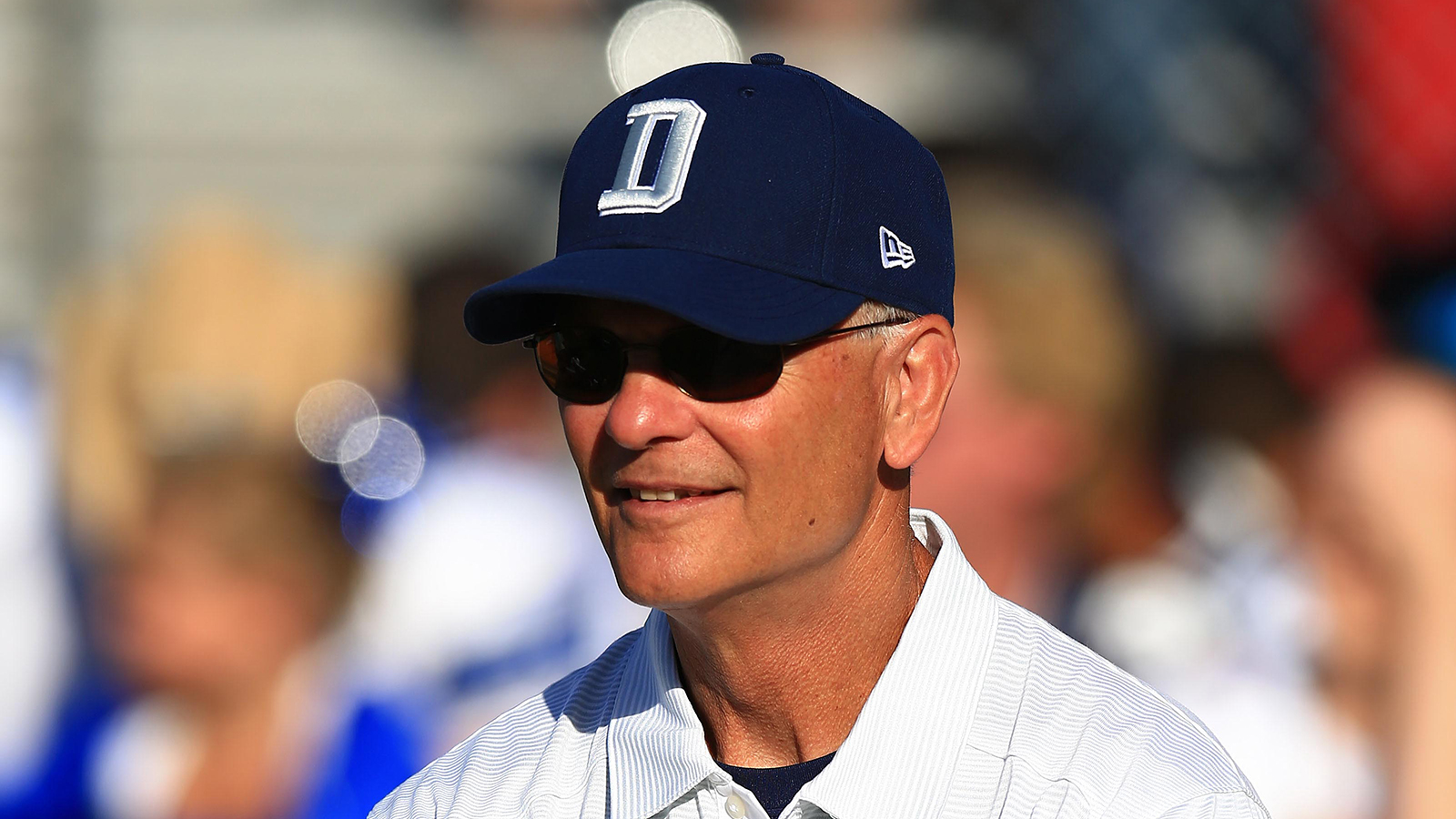 OXNARD, Calif. — It would have been difficult to find someone more fired up than Rod Marinelli during Thursday's first day of training camp practices. The Dallas Cowboys' 65-year-old defensive coordinator was jogging with his players to each station and shouting words of encouragement during every drill.
"Get off the ball," he'd yell one minute. "That's good [expletive]," he'd bark the next.
Defensive tackle Henry Melton is used to Marinelli's style from their time working together in Chicago.
"He's always had the same spirit," Melton said. "He loves this stuff. All you can do is feed off his energy. It makes you work harder."
After Nick Hayden completed a repetition during a drill running around tackling dummies, Marinelli told the defensive tackle: "That's as quick as I've seen. That's good [expletive]."
However, when rookie tackle Davon Coleman struggled during a rep, Marinelli didn't hesitate to tell him his rep was "horse [expletive]."
"He brings a different level of intensity," Cowboys defensive end Anthony Spencer said.
Spencer has been sidelined since having knee surgery last October. He's currently on the physically unable to perform list. But that's not stopping Marinelli from keeping Spencer involved.
FOX SPORTS
DAILY
COWBOYS

EDITION
After a defensive player completed a rep on a pass-rushing drill, Marinelli shouted: "Spence, what did you think of that?"
"He keeps me involved," said Spencer, who has been watching practice off to the side. "He keeps my spirits high, so I appreciate that."
During mini-camp and organized team activities at Valley Ranch, the defensive linemen work on the far end of the field. Media is not allowed in that area. During training camp, fans and media are allowed to be near the defensive line drills, so Marinelli's style is on full display.
"You can't help but get better around him," Spencer said. "It doesn't matter what kind of players he has, he's going to make you better. He finds a way to teach everybody, so I'm really excited to get back out there."