Cowboys coaches taking notes from basketball Hall of Famer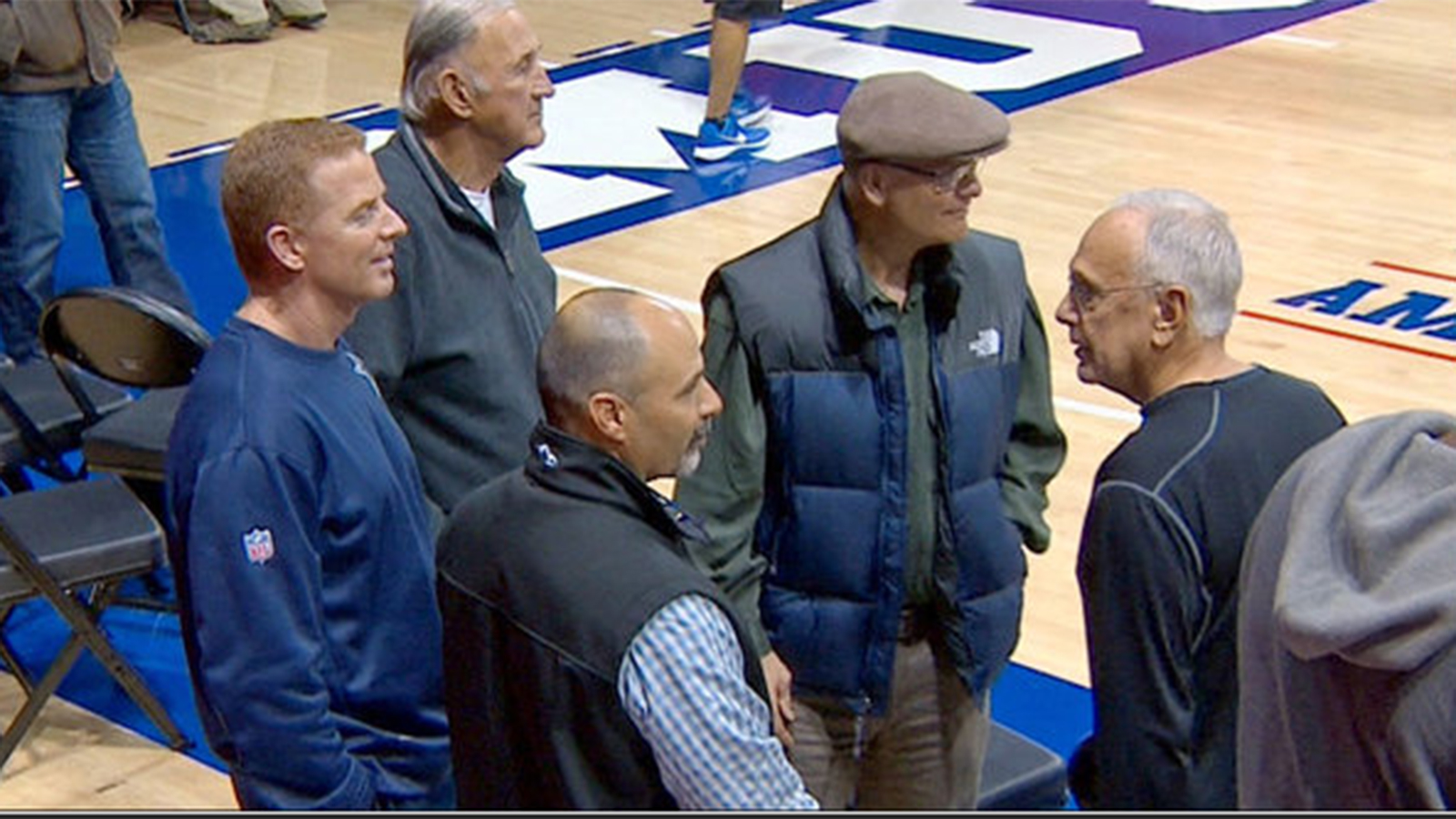 Dallas Cowboys head coach Jason Garrett is turning to a Hall of Famer for advice.
But it's not Troy Aikman or Bill Parcells.
Garrett and the entire Cowboys coaching staff went to SMU on Tuesday to get some pointers from basketball coaching legend Larry Brown.
"He was out here for a couple hours and we watched him," Garrett told WFAA-TV. "And that was our comment — he's working the whole time coaching every minute, coaching all the players, all parts of the game.
"You can just tell there's such a good culture they're developing here, and it starts with [Brown] and his staff. It's fun for us to be here watching these guys play and develop and grow and really develop into a really good basketball team."
Moody Coliseum, not AT&T Stadium, is where all the excitement is right now in the Dallas-Fort Worth Metroplex.
Garrett and Cowboys quarterback Tony Romo even attended a game last week.
After spending nearly 20 seasons as an NBA coach, Brown returned to the college game in 2012 at SMU. He won a national championship at Kansas in 1988.
The Mustangs are ranked in the Associated Press Top 25 for the first time since the 1984-85 season.
The Cowboys' coaches didn't just watch practice. They were taking notes.
"You just got to talk to him and have a conversation with him and take good mental notes, because when you go home, you're going to talk a lot of notes and remember what he was talking about, because it's really valuable stuff," Garrett said.
SMU looks to be in good shape to play in the postseason this year. That's something Garrett's team hasn't been able to say in a long time.


Follow Louis Ojeda Jr. on Twitter @LouisOjedaJr