Cowboys' Carr focusing on improving in third season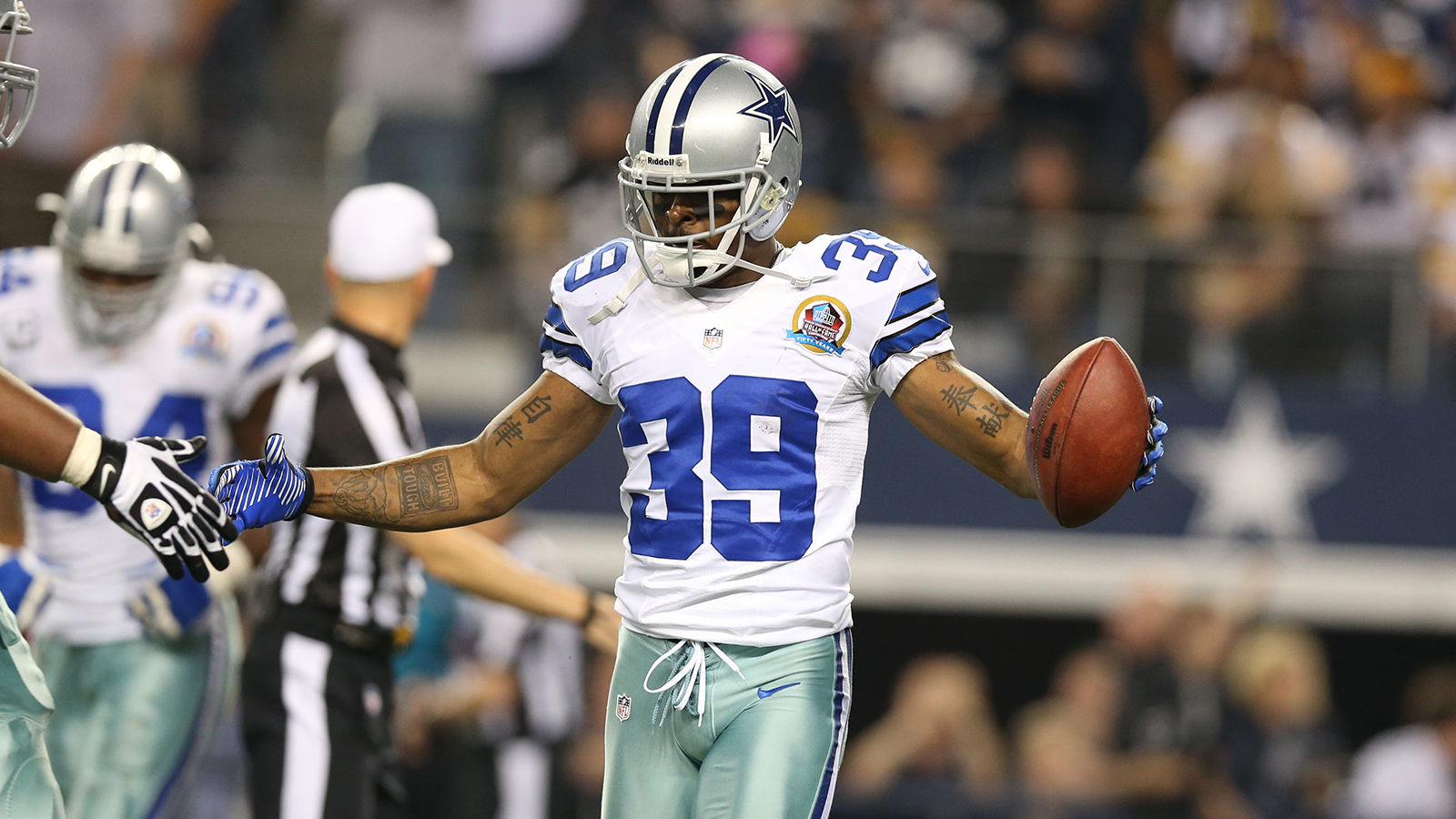 Brandon Carr wasn't satisfied with how he played in 2013. The Dallas Cowboys starting cornerback recorded three interceptions and broke up 12 passes during his second season with the team.
But the 27-year-old struggled particularly in the second half of the year. After having two consecutive standout performances in victories over Washington and Philadelphia, Carr was assigned the task of containing arguably the NFL's best receiver, Detroit's Calvin Johnson, in Week 8.
Johnson exploded for 329 yards and a touchdown on 14 receptions. Carr's confidence never seemed to get back on track following that mid-season loss.
"I'm my toughest critic and there are some things I wish I could've done differently," Carr said Tuesday. "I wish I would've trusted myself a little more on certain things. But it was an alright season for me. It wasn't my best season. It was a season that I wouldn't boast about. But it was definitely a humbling experience.
"It helped to motivate me in the offseason. It's more fuel to the fire."
Carr said his offseason focus has been changing up his workout routine. He took less time off following the end of the regular season and "incorporated some different people" into his workout regimen.
"This year I feel stronger than the last six years, stronger than when I came out of college," Carr said. "I'm learning my body and getting the functional strength so I can go out there and translate the weight room and everything I'm learning, as far as getting my body right, and putting it onto the field and putting it on film.
"This year, it's year seven for me and I feel like this is like the first day I stepped into the door. I'm feeling fresh, I got a bounce in my step, all the injuries have kind of died down and I'm just ready to play ball."
Pro Football Focus ranked Carr the 59th corner in the league in 2013. He ranked 56th in 2012, his first season after signing a five-year, $50 million deal with the Cowboys. His highest grades came while playing in Kansas City in 2009 (19th overall) and 2010 (13th).
Entering his third year in Dallas, Carr will again be playing under a new defensive coordinator. While Carr acknowledges that going from Rob Ryan to Monte Kiffin and now to Rod Marinelli has been tough, he isn't complaining.
"I'm always open to learning new skills, new techniques," Carr said. "I know what I do best and the coaches, we're all on the same page and know what we do best. At the same time, last year was our first year of the coaches trying to (implement the new system). This year, the coaches have a great grasp of what we can do.
"The numbers don't lie as far as how we had success in different areas and different coverages. The coaches do a great job of breaking down the film and finding out what gives us the best chance to make plays."
Carr isn't sure how much things will change, going from Kiffin to Marinelli as defensive coordinator, but it will be the same Tampa-2 scheme, so the transition should be smoother than it was a year ago. Voluntary team workouts started last week, but the coaches are not allowed to attend.
"I really don't know how much change we're going to have," Carr said, "but I know there will be some things done differently and the accountability will be higher than ever before."
Follow Jon Machota on Twitter: @jonmachota