Cowboys bring in Linehan to shake up offensive coaching staff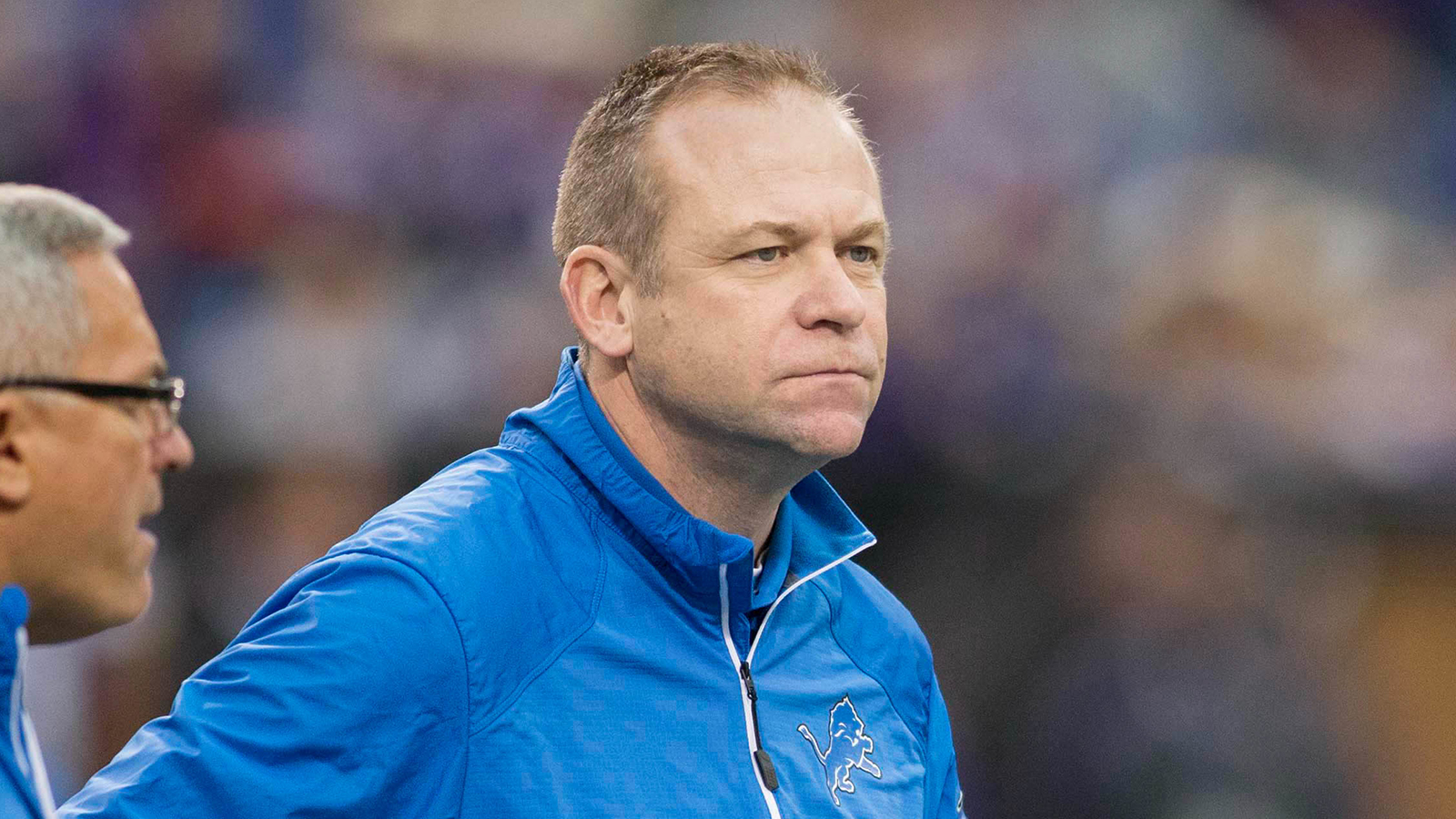 NEW YORK – Perhaps starving for attention during Super Bowl week, the Dallas Cowboys have hired a new passing game coordinator/playcaller and replaced their defensive coordinator… sort of. It's been rumored since Friday that former Lions offensive coordinator Scott Linehan would be joining the Cowboys.
On Tuesday afternoon, ESPN's Chris Mortensen reported it was a done deal. It makes sense because Linehan was the offensive coordinator with the Miami Dolphins in 2005 when Jason Garrett was hired to be his quarterbacks coach. Despite what he's said publicly, Garrett was never comfortable giving up playcalling duties to Bill Callahan. In fact, he wasn't comfortable giving them up to anyone.
Now, the Cowboys have promoted defensive line coach Rod Marinelli to defensive coordinator and changed Monte Kiffin's title to assistant head coach/defense. Please do not forget the "y" in dysfunctional. And if you're scoring at home, Callahan gets to keep his title of offensive coordinator.
Knowing that Jones apparently wants Garrett to remain as the walk-around head coach, at least Linehan represents someone who shares his offensive philosophy. Callahan was brought up in the West Coast offense and was uncomfortable enough calling plays for the Cowboys that Garrett decided to send quarterbacks coach Wade Wilson up to the press box to help him during games.
With this in mind, I asked Cowboys Hall of Famer Michael Irvin about Linehan while he was taking a break from his NFL Network duties during Tuesday's media day in Newark, N.J.
"I do think that he and Jason have a lot of the same concepts, so this might work," Irvin said. "But they should've gone after Norv [Turner]. I have no clue what the Browns were thinking letting him go [as offensive coordinator]. For [wide receiver] Josh Gordon to do what he did with four different quarterbacks… they finally had something right. And what they had right was the primary thing you need in the NFL."
The Cowboys have chosen Linehan, a man who actually was less inclined to run the ball than Callahan. Maybe it was the influence of the great Calvin Johnson, but the Lions have been one of the most pass-heavy teams in the league on Linehan's watch.
Maybe Linehan will be a better fit for this offense, although I don't think it's a given. The Cowboys were actually seventh in the league in terms of scoring efficiency. What I don't understand at all is the Cowboys refusal to allow Callahan to interview with the Cleveland Browns or Baltimore Ravens (before Gary Kubiak was hired). If you're going to demote the guy after one season of calling the plays, let him have a shot at running an offense elsewhere. Callahan's reportedly upset about this arrangement, and it's hard to blame him.
This will allow him to focus more on the offensive line, but it could also impact the chemistry on this coaching staff. Garrett shouldn't have a disgruntled member of his staff reporting to the man who just took his job. And it doesn't help that Kiffin could also have his ego bruised pretty badly.
ESPN's Ed Werder cited a source Tuesday who said the Cowboys may have retained Callahan in case they needed an interim coach this season. And if that doesn't make you want to run out and buy season tickets, I don't know what will.
Nothing is ever smooth with this organization. Just look at last offseason when the Cowboys tried to keep the identity of their 2013 playcaller under wraps. Jones eventually spilled the beans because that's one of his best skills. Nothing comes across as decisive because the Cowboys seem to make it up as they go.
The one good sign for Cowboys fans is that Jones apparently allowed Garrett to decide who was calling plays for him this season. I was amazed to read in the Baltimore Sun on Monday that Ravens coach John Harbaugh was a "non-factor" in the hiring of Gary Kubiak. Harbaugh's only a season removed from winning a Super Bowl.
Hiring Linehan seems pretty logical. Hiring him while holding onto Callahan is asking for trouble. As I talk to members of the Seahawks and Broncos, the word "culture"comes up quite a bit.
The Cowboys have created a culture that is conducive to going .500 on an annual basis. I'm not sure the decision to bring in the third playcaller in as many years or the shakeup on defense will change that in any meaningful way.